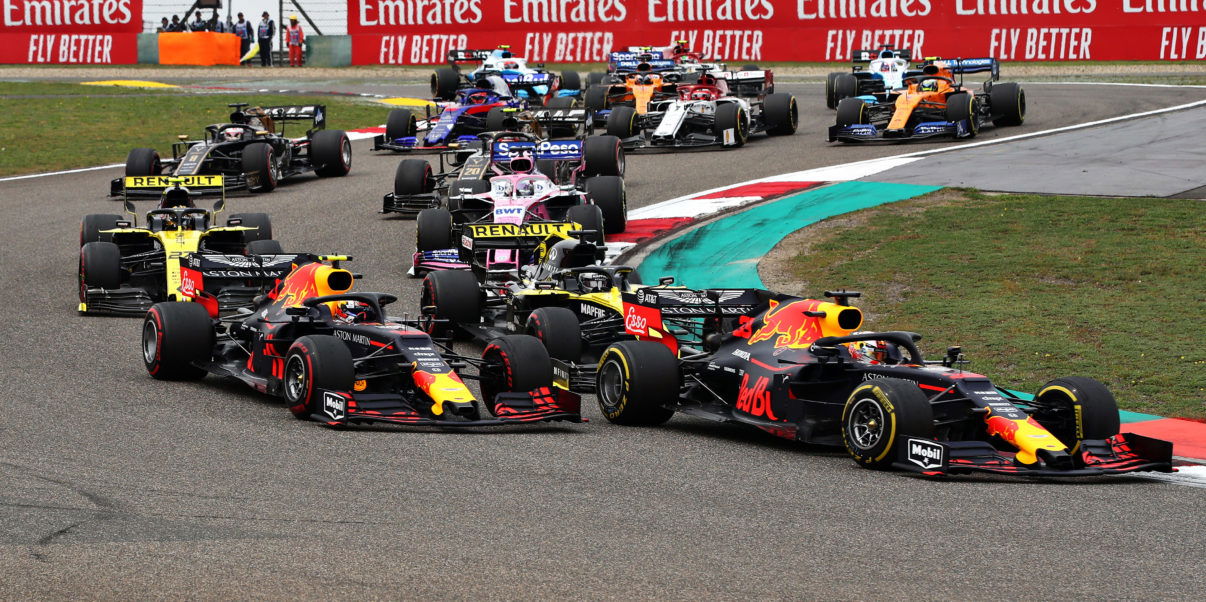 Red Bull F1 land top six and fastest lap in Chinese Grand Prix
Red Bull F1 enjoyed a double finish in the top 6 and their first fastest lap point out of the Chinese Grand Prix.
As F1 celebrated its 1000th race event in Shanghai, Max Verstappen was able to advance from 5th on the grid to 4th, which saw him make the most of things after issues with other cars in Q3. The Dutch driver retains 3rd place in the Drivers Championship after the opening three races.
Meanwhile, his teammate Pierre Gasly secured his best finish since joining Red Bull from Toro Rosso in the summer. The Frenchman secured 6th place, which is his best result for the MK-based senior side, while he also set a fastest lap at the end of the race to take a bonus point for his total.
Verstappen declared after the race that while he was unable to get beyond Sebastian Vettel in a bit of a battle, he was happy to get past his Ferrari teammate Charles Leclerc and was looking for more pace to challenge the top two teams.
He said, "It was not an easy race but as a Team we did a really good job today. We planned a good strategy to undercut a Ferrari and stay ahead, so we definitely maximised the result to finish fourth ahead of Charles. I had a good battle with Seb when he came out of the pits on colder tyres which was good fun. That was my one shot and I tried but after that you could see that we didn't quite have the pace to fight him to the end.
"I was pushing really hard and we can be happy with the team result. We still need a bit more pace to fight Mercedes and Ferrari but we are in a good position and collecting solid points each race."
As for Gasly, he was happy to have a smoother race after two difficult ones at the start of his spell with Red Bull's senior team, but said he was still looking to make more progress in future races.
He said, "I'm happy to score my first fastest lap in F1 today. We saw that we had quite a big margin behind us in the last few laps, so we decided to go for it and have an extra pit stop which worked. During the race I tried to keep the rhythm, take care of my tyres and improve my feeling with the car. I'm slowly getting more confident, I think we take one step every weekend but of course I would like to take three every time.
"We are quite happy to finish in the points and take the extra point for fastest lap with us. Tonight I will make my way to the factory and spend tomorrow and the day after in the sim and we'll work for the next race."
There was also a positive race for MK-based Toro Rosso driver Alex Albon, who finished 10th after starting from the pit lane. The Thai-British driver suffered a major crash in FP3 that meant he didn't take part in qualifying, but was able to battle through into the top 10 and then held off Romain Grosjean to take the final point position.
---