Restaurant Review – The Fenny Kitchen
A brand new Mediterranean fusion restaurant, The Fenny Kitchen has opened its doors in Fenny Stratford, restoring some empty shops to their original farmhouse layout and bringing a brand new independent dining experience to Milton Keynes.
The Fenny Kitchen was the concept of local businessman/designer, Tony Keller, who will enthusiastically explain to anyone who wishes to listen about his vision of recreating a hub for the community. 59 Aylesbury Street can be traced back to 1627 and started life as a farmhouse which history suggests was at the heart of the community.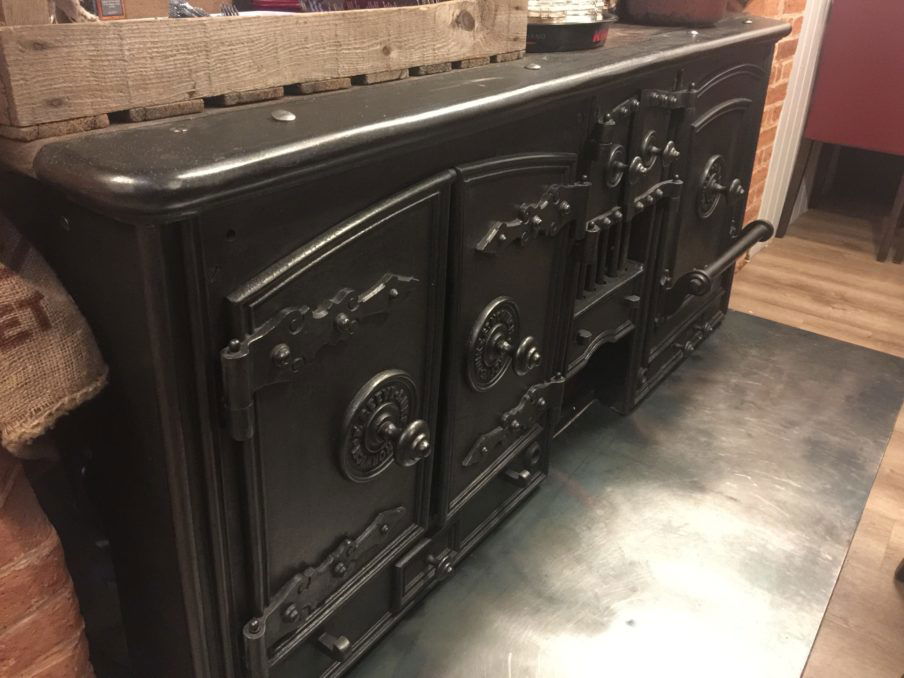 There is still evidence of the original kitchen area with the remains of a brick bread oven sitting next to a new pizza oven which was chosen as he nearest modern equivalent to the building's culinary roots. It is likely that locals would have brought there uncooked comestibles to be cooked in the local landowners oven, for a fee of course, and whilst waiting for bread or cake to cook they would no doubt have caught up with the local gossip and taken in the aromas for free. It is this ambiance that Tony says he wanted to recreate and of course the chatter and aromas are still free.
Tony's menu is certainly diverse but there is a lot of thought behind it. As he points out, back in the 17th Century, England was regarded as being at the forefront of good food and pioneered new ingredients and techniques that we had access to with our status as a major trading nation.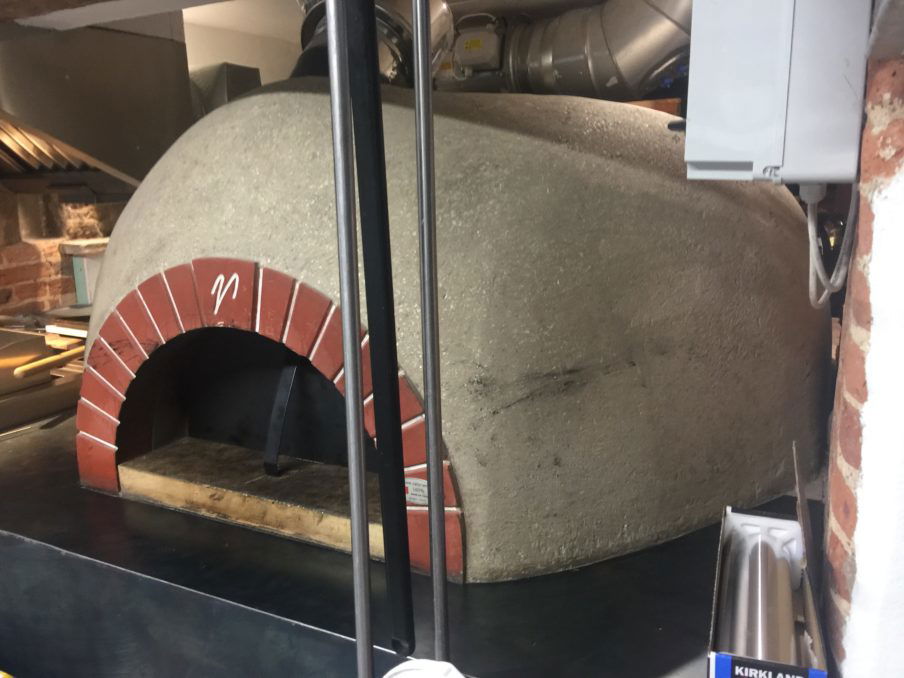 The food is hearty but innovative with a lot of local produce and Mediterranean flavours – pizzas with a UK twist, Greek starters, Aberdeen Angus steaks and shashlik kebabs. There's even a Salmon in orange sauce which is an original recipe from the 1500s when oranges were first imported from Seville. And if the menu wasn't enough, there's regular special events such as the popular Polish nights and monthly Pudding Club to tempt you in.
On entering the restaurant, you're welcomed by the open kitchen and the smell of freshly baked bread and spices before walking through into the main dining room which is bright and spacious as it looks out of the floor to ceiling windows on the world going by. The open glass frontage is a great idea and Tony says many customers have been tempted in by the view through the windows as they pass on busy Aylesbury Street.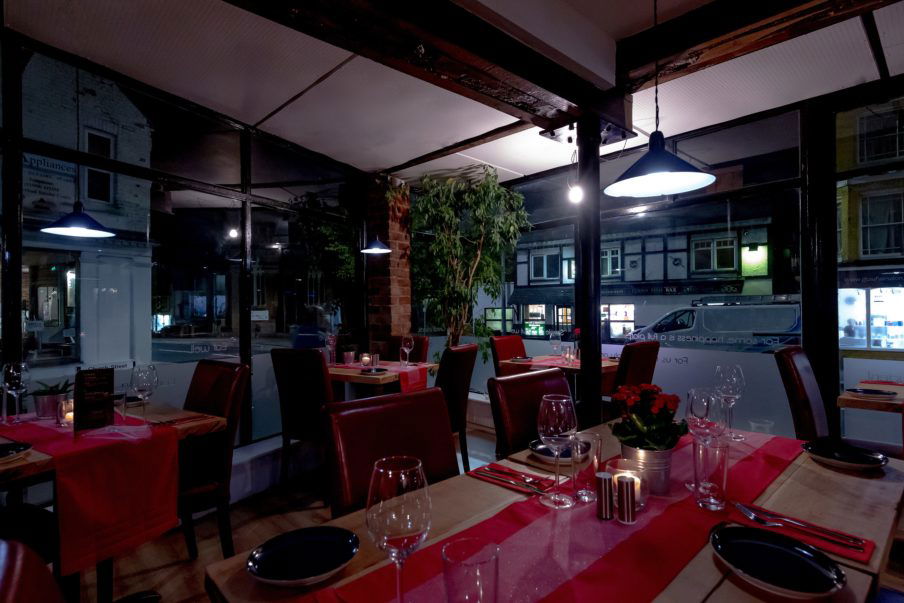 The decor is stylish and modern with a homely feel – the rustic French oak tables have been handmade and it has an upmarket feel. You expect to see a jazz band in the corner – and I'm told live music is in the plans. But it's the staff who create the welcoming, homely atmosphere. Our waiter, Casey couldnt have been friendlier and was very attentive and quick to respond throughout the meal. He was definitely the right person to ask for menu recommendations as he was clearly a fan of the food.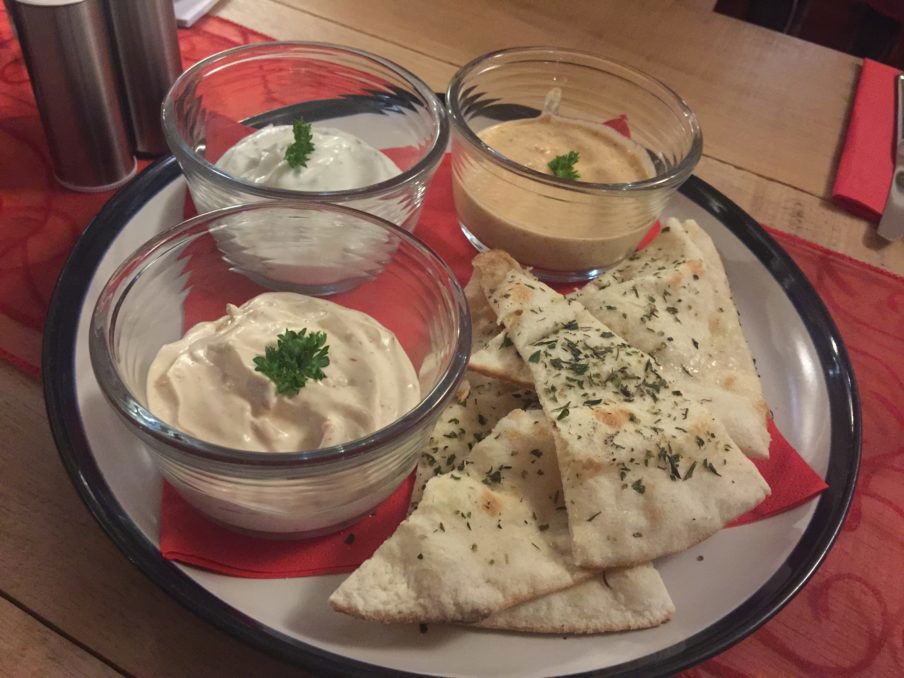 We began our Fenny Kitchen meal with some freshly baked flatbread, warm from the stone-baked oven and served with three of the most delicious rich dips I've tasted, in very generous quantities – more than enough for four of us to share. This would have been a satisfying meal in itself and I was tempted to just keep ordering more bread but we kept it on the side as we enjoyed our main courses.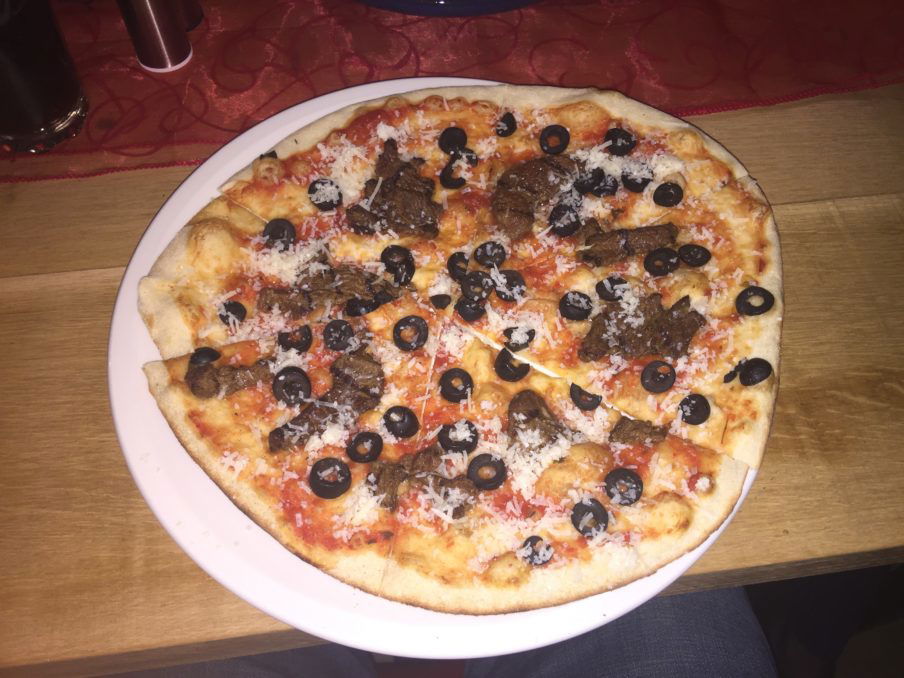 Casey recommended one of the house favourites for my main course – the Fenny Angus Pizza. This is a freshly baked tomato based pizza with wafer thin slices of Aberdeen Angus Steak on top, sliced olives and a sprinkling of Parmesan. My mouth was watering before the pizza even arrived from the delicious smells coming out of the oven and it didn't disappoint with perfectly cooked, lean steak combining with the freshness of the olives and cheese.
My guest ordered Carrillada which is a dish of pork or ox cheeks which are slow cooked in a sherry and rosemary sauce. This came with a choice of creamy mash or rice and either curly kale or roasted root veg with the option of adding some Chorizo to spice up the dish. This was a wonderfully satisfying dish with a rich, thick and dark sauce over velvety, tender pieces of meat which fell apart in your mouth releasing all the wonderful flavours. It's hard to imagine a more comforting meal and I would have to admit to a little food envy when I tasted this dish!
For dessert, we had a delicious white chocolate cheesecake which was topped with a fruity glaze and had a very tasty buttery base. The white chocolate combined with the fruit was refreshing and not at all sickly with a great balance of flavours which were the perfect end to the meal.
This was followed by a sumptuous cheeseboard with a very generous range of tasty cheeses which would satisfy any cheese fanatic.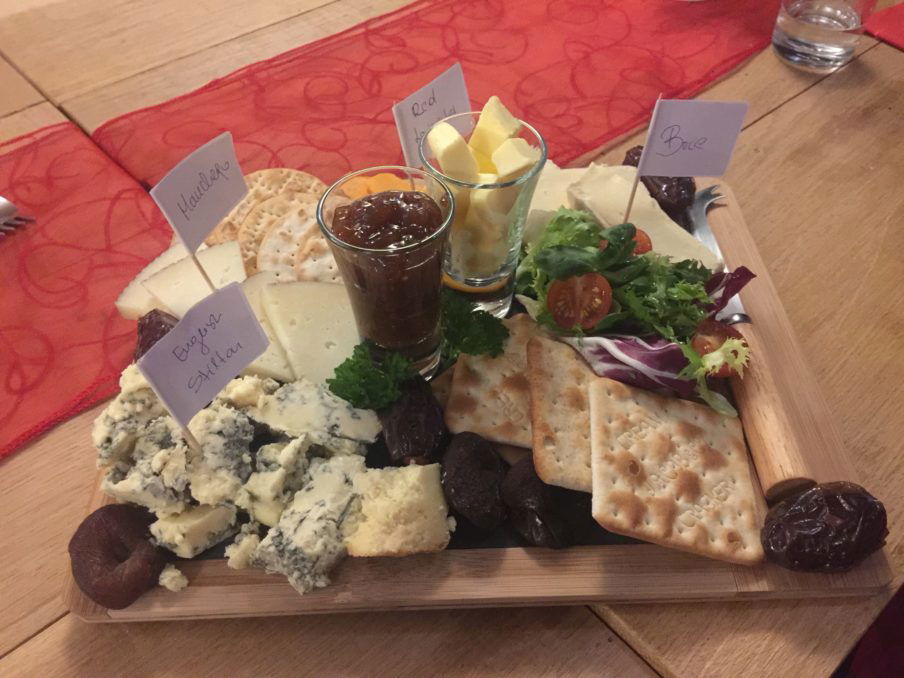 There's something very special about The Fenny Kitchen and at the end of our meal, it was clear that the food was every bit as unique as the surroundings. At a time when our high streets are struggling more than ever and looking for experiences to bring footfall back, this restaurant could be a welcome boost to Fenny Stratford and the dream of it taking its place at the heart of the community may not be far off.
---