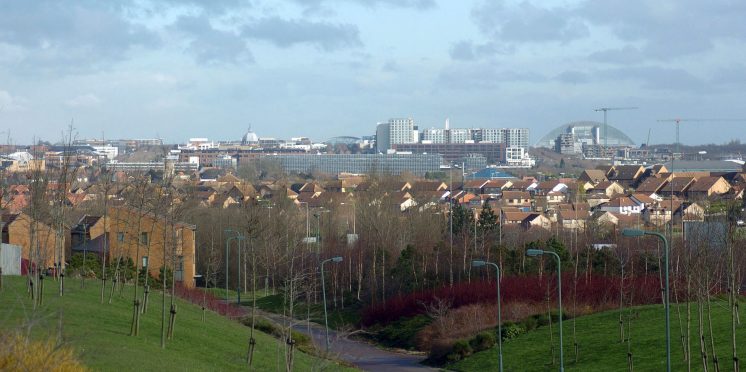 MK Marathon enjoys record runner numbers
The organisers of the Milton Keynes Marathon reported a record breaking weekend, with greater runner and crowd numbers than before.
In total, 10,000 runners came from far and wide to take part in one (or more) of the five races across Sunday 5 and Monday 6 May, as part of the Rightmove MK Marathon Weekend.
Andy Hully Race Director and Founder – who ran in his own event for the first time ever this year – said: "This has absolutely been the best MK Marathon Weekend in our eight-year history!
"The atmosphere was electric all Bank Holiday weekend. I'm euphoric and want to say a huge well done to all the runners – you did it!"
The runners were joined by 700 volunteers, 150 race staff and crowds of around 20,000 who spent two days cheering, clapping and supporting the runners all the way to their spectacular finish at Stadium MK.
A whopping 1,800 man hours went into organising the event to make it all possible.
Runners and spectators came to Milton Keynes from around the world to get involved – the furthest being Australia, USA and Canada – boosting the local economy and putting MK firmly on the national and international map.
The race results' chip times were as follows…
* Rightmove MK Marathon:
Fastest man: Michael Aldridge 2:32:46 from Wootton Road Runners
Fastest woman: Helen Mussen 2:54:51 from Watford Joggers
* Rightmove MK Half Marathon:
Fastest man: Jordan Clay 1:10:56 from Leighton Buzzard AC
Fastest woman: Rebecca Butler 1:28:43
* BMI MK Marathon Relay: Norfolk N Chance 2:45:11
* Rightmove MK Rocket 5k:
Fastest man: Tim Harris 15:20 from Ampthill & Flitwick Flyers RC (new male course record)
Fastest woman: Elle Roche 17:19 from Marshall Milton Keynes (new female course record)
Andy also said, "The organisation this year, from the quality of all the extras, to the impeccable level of detail on every element, positions us up there with some of the world's best marathons. I am certain that there is a very promising future ahead for the MK Marathon!
"The team we have around us has made this all possible so I'd like to thank them, along with every runner, spectator, volunteer, sponsor and event partner. You made this year's event amazing!"
The weekend also included a post-race festival at the Rightmove Race Village at Stadium MK with live music, food, drink and family activities, the festival entertainment.
Andy said, "Once again – a huge thank you to everyone involved. Everyone played their part and we couldn't have done it without you. Roll on 2020!"
---