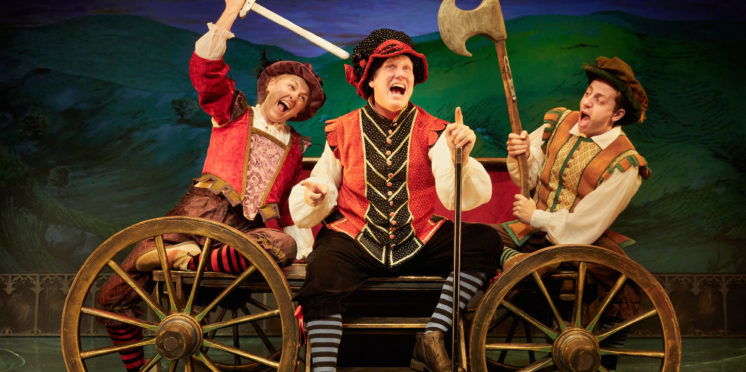 Stage Review – Horrible Histories
Kids' favourite Horrible Histories is bringing its unique brand of education and toilet humour to Milton Keynes Theatre this week.
The popular books and TV series have been brought to the stage by Birmingham Stage Company with live actors and special effects to bring history to life by focussing on the grisly details that fascinate kids.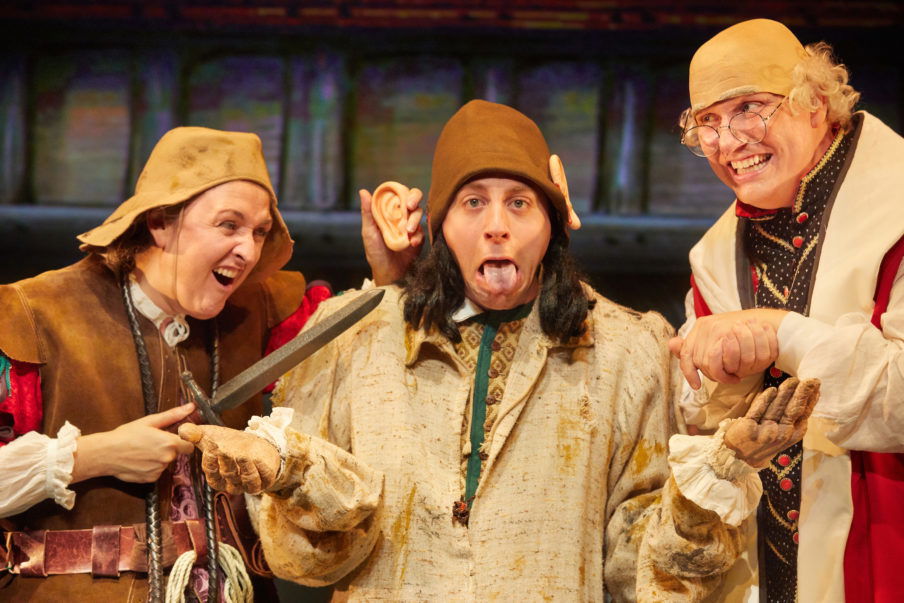 This show will be a big hit with the kids, although parents might need a stiff drink in the interval to make it through the second half.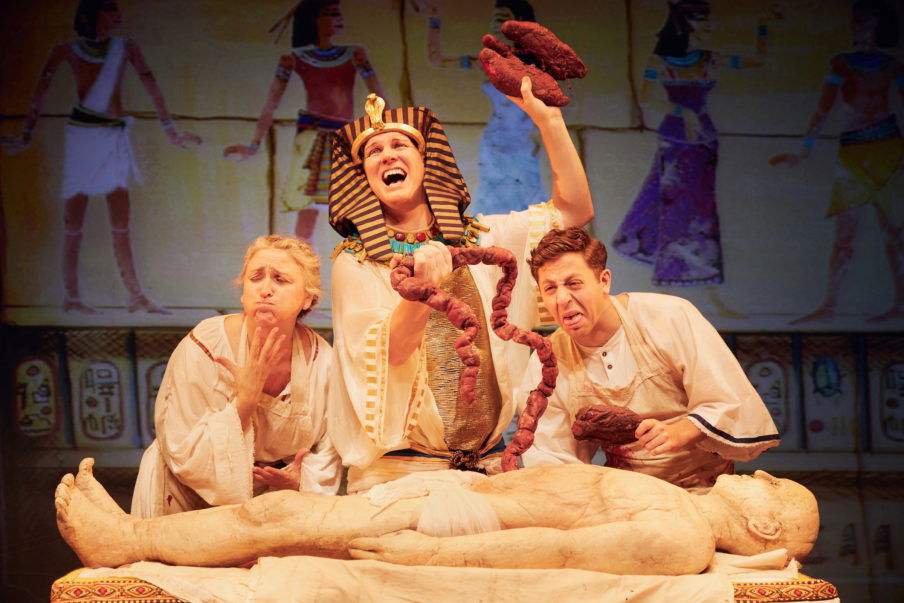 It's two shows in one, starting off with the Awful Egyptians which tells the story of ancient egypt, from the fascinating pharoahs and the power of the pyramids, of course spending plenty of time on the mumification process.
Are you ready to rumble with Ramesses the Great? Dare you enter through the Gates of the Afterlife? It's the history of Egypt with the nasty bits left in!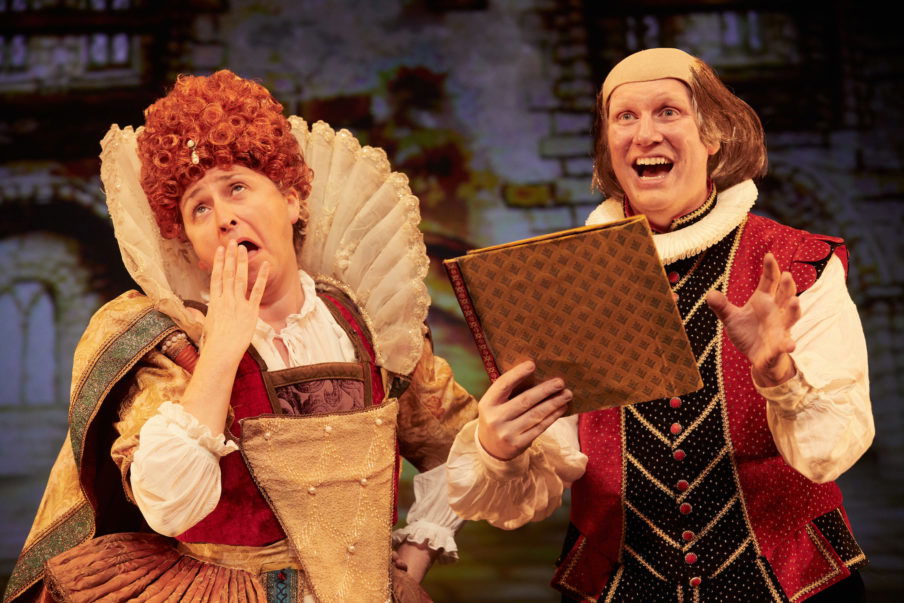 Then Terrible Tudors tells the tale of the horrible Henries to the end of evil Elizabeth, featuring the legends and lies about the torturing Tudors. Meet Henry VIII and hear about his very relatable struggles to find a fulfilling relationship. This included a great song with actions to remember the fates of his six wives which kids can join in with.
You'll then meet Bloody Mary and see Ed fall dead in his bed before there is a section with a 3D screen which comes down and you're handed cardboard glasses for a look at history in three dimensions as the Spanish Armada sails into the audience.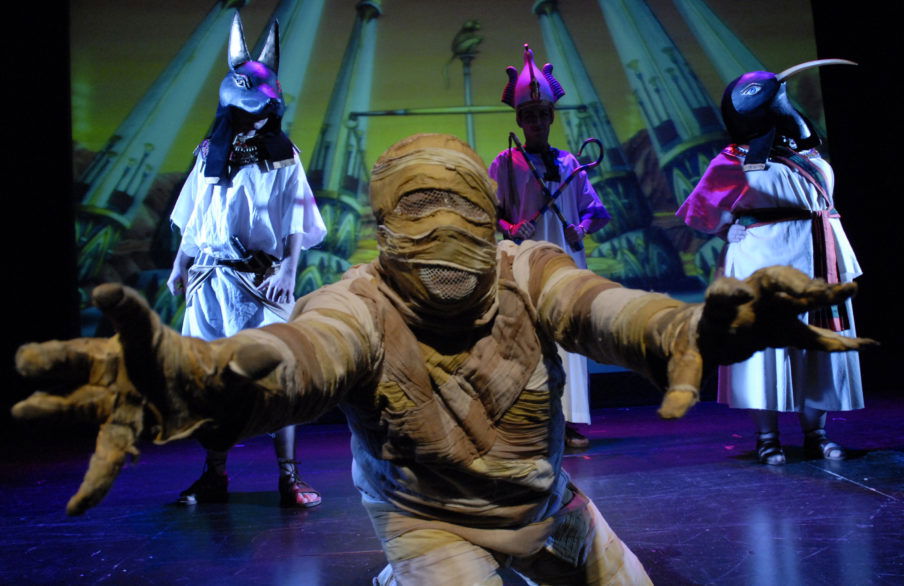 Expect tons of facts, plenty of laughs and slapstick comedy. The cast may be small, with three actors running frantically around the stage playing all the roles, but unavoidably you will also learn something and have a great time in the process.
---