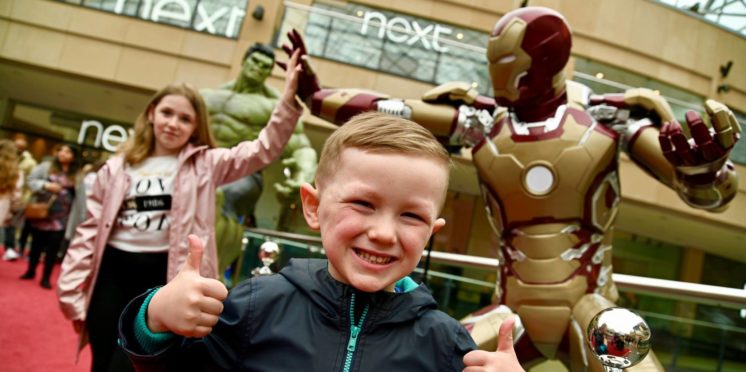 Superheroes Assemble at Xscape Milton Keynes
XScape in Milton Keynes is preparing to host a three-day superheroes event from Thursday 25th to Saturday 27th July.
Life-size statues of some of the most popular superheroes will be presented at the centre in Milton Keynes. Punters can get up close and personal with several iconic comic book characters such as The Hulk, Thor, Captain America, Iron Man, Spider-Man and more.
Comic book fans will also be able to view a rare original 1st edition copy of The Avengers comic from 1963, which will be on display exclusively inside Xscape across the three days.
This free event will let superhero fans, young and old, pose for a selfie with their favourite characters. Attendees can also have the chance to win a Cineworld Unlimited Card. Participants looking to enter can post the photos to the Xscape social feeds using #xscapeheroselfie.
Nick Coppock, General Manager of Xscape Milton Keynes, commented, "With superhero movies more popular than ever, it's the perfect way to kick off the school holidays by bringing these much-loved characters to Xscape Milton Keynes for fans to interact with.
"It's an incredible collection of life-size comic book icons, that really has to be seen to be believed."
Keep up to date on what's coming up at Xscape MK – visit xscapemiltonkeynes.co.uk or follow them on Facebook, Twitter and Instagram.
---