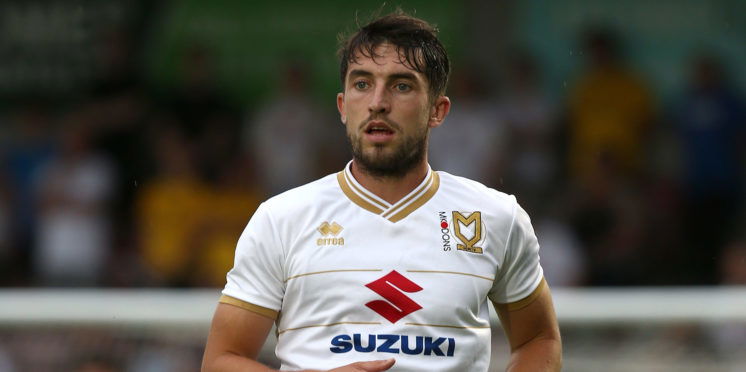 Joe Walsh voices relief as MK Dons squeeze Shrewsbury out
MK Dons defender Joe Walsh was relieved to see his side get a winner against Shrewsbury after a hard-thought opening game.
The Dons player spoke after his team got a late winner against the Shrews at stadium mk courtesy of a 93rd minute goal.
He said the team had a bit of a difficult start, but still met the hoped for expectations.
He said, "There's relief at getting the goal. It started a bit slow and a bit sticky. We weren't great today, and we know we can do better, but for the first game, all we wanted was a win and a clean sheet. So can't ask for much more."
He then added, "I think we could've done better but we probably deserved the win as we kept going and going, and I think we deserved it."
Following the postponement of the Dons' opener, this was the team's first match and Walsh said the team spent time still getting up to a suitable intensity. But he then added by the end, they looked more in the zone.
He said, "I don't know – we just didn't click in the first half, but we got time to work on it and get better. Three points is the main thing and we did that, so everyone's happy.
"You can play as many pre-season friendlies as you want, but for league games, you've got to get to speed straight-away. That's what I think we were doing in the first half, but at the end, they tired and we looked a bit more fitter and we got the goal."
Walsh said Shrewsbury's defensive work suggested they would be solid opposition, but that they got what they cared about in breaking through.
He said, "Portsmouth couldn't score past them last week, so I think they'll be a solid team all season with a solid back 5. But we got the win and that's all we care about."
---