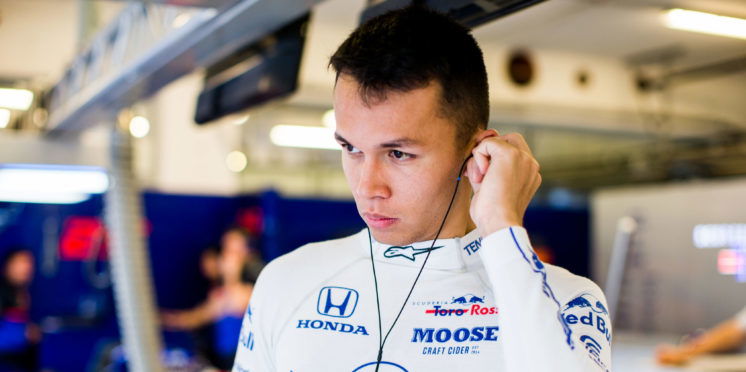 Red Bull F1 confirm Alex Albon to replace Pierre Gasly
Red Bull have confirmed Alex Albon will replace Pierre Gasly in a race seat for their senior team.
The Milton Keynes-based team have confirmed 23-year-old Albon, who is also based in MK, will replace Gasly immediately, starting with the Belgian Grand Prix.
Red Bull confirmed the news in a statement earlier today (12/08). The team stated their plan is to use the second half of 2019 to assess which of Albon, Dany Kvyat and Gasly will partner lead driver Max Verstappen for 2020.
They said, "Alexander Albon is being promoted to the Team to drive alongside Max, while Pierre will return to the Red Bull sister team, Scuderia Toro Rosso.
"Red Bull are in the unique position of having four talented Formula One drivers under contract who can be rotated between the Team and Toro Rosso.
"The Team will use the next nine races to evaluate Alex's performance in order to make an informed decision as to who will drive alongside Max in 2020.
"Everyone at the Team looks forward to welcoming Alex and supporting him during the next phase of his F1 career. "
Brit-Thai driver Albon made his F1 debut at the season opener in Australia, moving to F1 after finishing 3rd in last season's Formula 2 championship and moving to F1 after nearly driving in Formula E. So far, his highest finish was 6th at Germany.
Gasly made his debut in F1 with Toro Rosso at the 2017 Malaysian Grand Prix, and the 2016 Formula 2 champion looked promising in his first full F1 season, picking up top six finishes at races in Bahrain and Hungary in 2018.
But he has struggled at the Red Bull senior team after replacing Daniel Ricciardo. He has been outqualified by his team-mate Verstappen at every race except the Canadian GP, where Verstappen was put out in Q2 by a red flag, and has finished behind the Dutchman at every race except Silverstone, where Verstappen was crashed into by Sebastian Vettel.
---