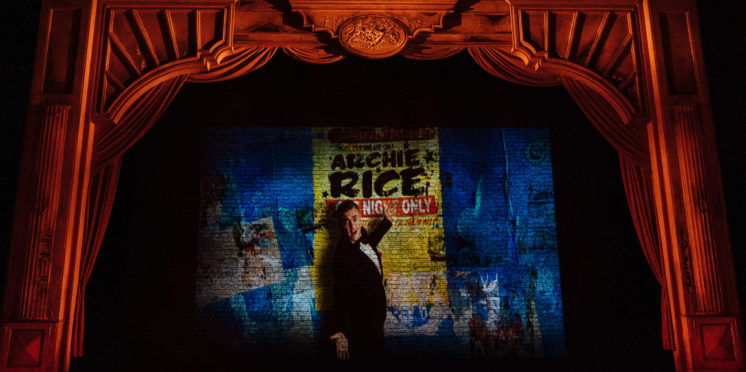 Stage Review – The Entertainer
The Entertainer review Shane Ritchie returns to the stage at Milton Keynes Theatre this week with a very different performance from his previous role as Robin Hood. He stars as washed out comedian Archie Rice in John Osbourne's The Entertainer.
The play was originally written in the 50s during the Suez Crisis, but this new version by director Sean O'Connor has moved the story forward to 1982 during the Falklands War at a time when attitudes are changing and a new generation of alternative comedians are in fashion as the previous generation of 'variety' performers disappear from TV screens and play end of the pier theatres to dwindling audiences. There's plenty of nostalgia with classic eighties music and TV ads played in between each scene to transport you back in time.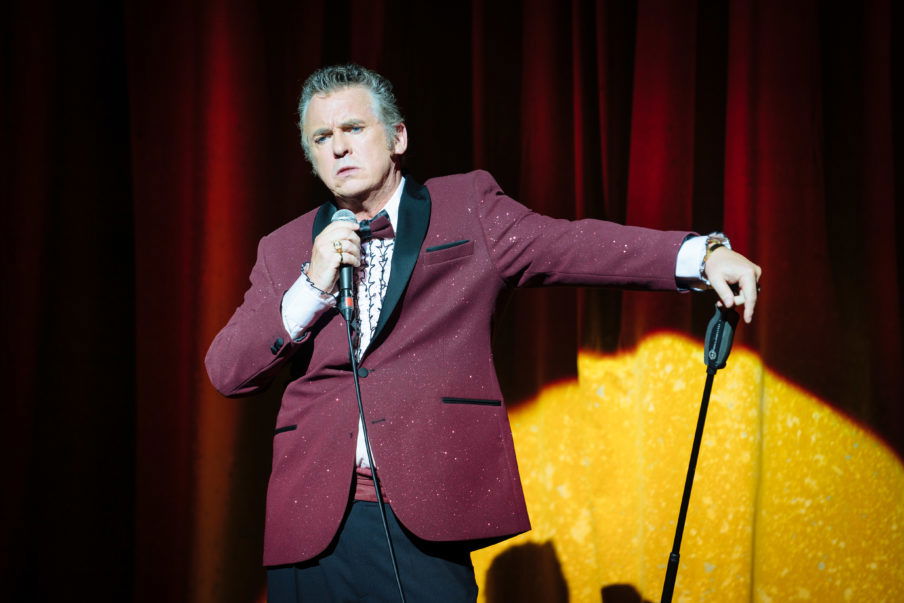 Shane Ritchie was perhaps born to play the role of a washed up comedian – and the role was actually mentioned to him by O'Connor ten years ago, although he was unconvinced at the time that he could taken on the challenge of the role made famous by the great Sir Lawrence Olivier. He seems to slip effortlessly into Archie's sequin suit, leaning on his mic stand with a sparkle in his eye as he delivers a string of jokes about mother in laws and sex that are completely inappropriate today.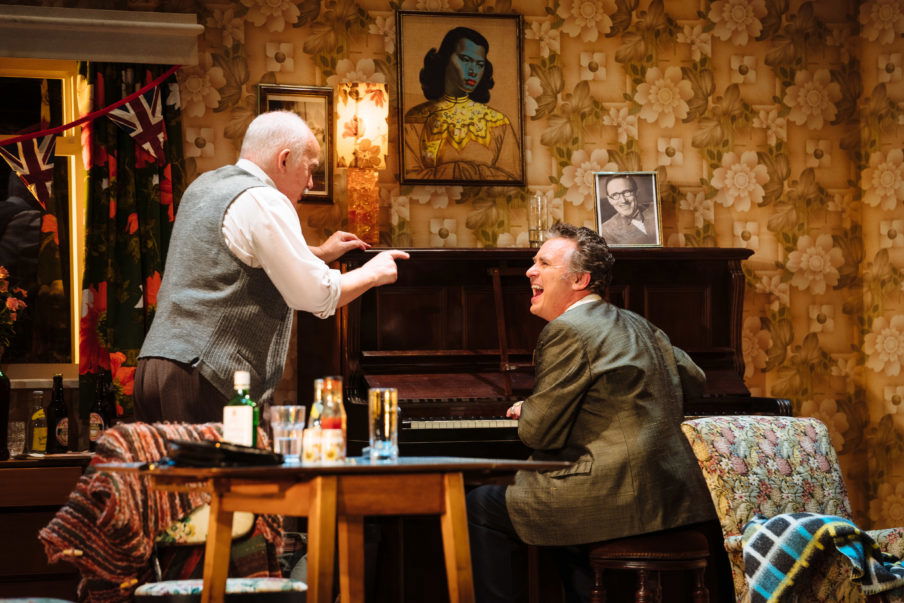 The show switches between Archie's stage show and his family's living room as his family life and performance together descend in a downward spiral.
X Factor star turned star star Diana Vickers plays Archie's daughter Jean who has just come home from a demonstration in London against the war as at the same time, her brother Mick is away fighting in the Falklands. Pip Donaghy is Archie's Dad Billy who is himself a former comedian and Sara Crowe plays Archie's second wife Phoebe. She, along with the rest of the family, has turned to drink as their financial troubles and dysfunctional relationships tear the family apart. Archie's other son, Frank, played by Christopher Bonell is also in the play but doesn't contribute much to the story.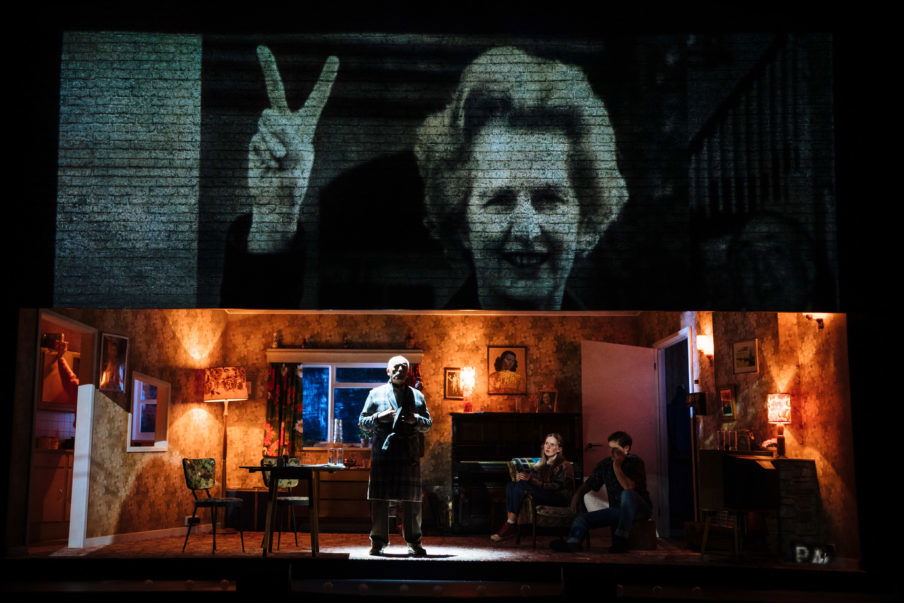 Although his character flaws are painfully evident, somehow Archie remains likeable. As the show continues, you begin to see behind the act which his life has become and he lets his mask slip as he dramatically breaks the fourth wall, looks the audience in the eye and quietly admits he feels dead inside.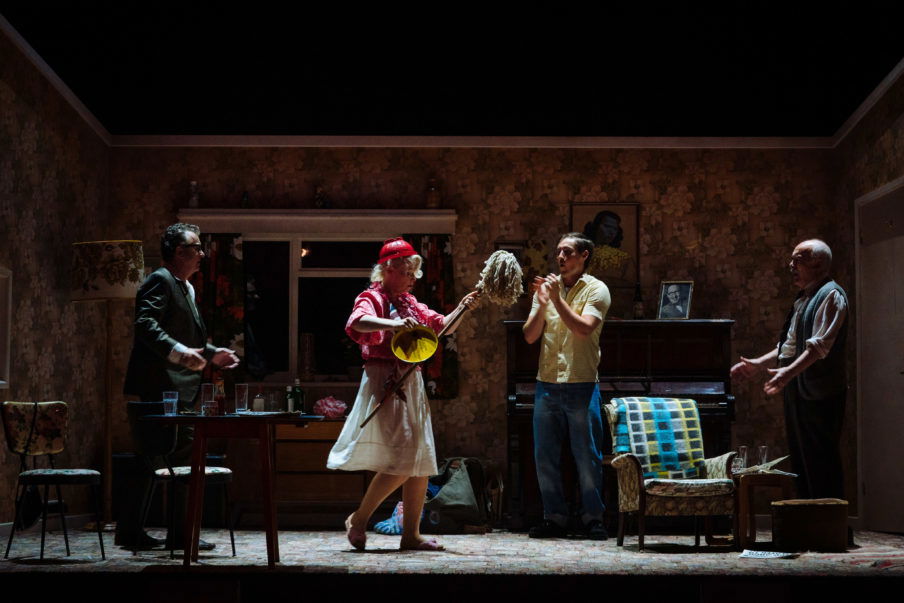 This is a difficult show to watch at times, in fact there were a few dozen empty seats in the theatre after the interval, but I would definitely recommend it. This is a show with an outstanding lead performance from Shane Ritchie which doesn't pull any punches and a lot of the themes are as relevant as ever in today's #metoo and Brexit climate.
---