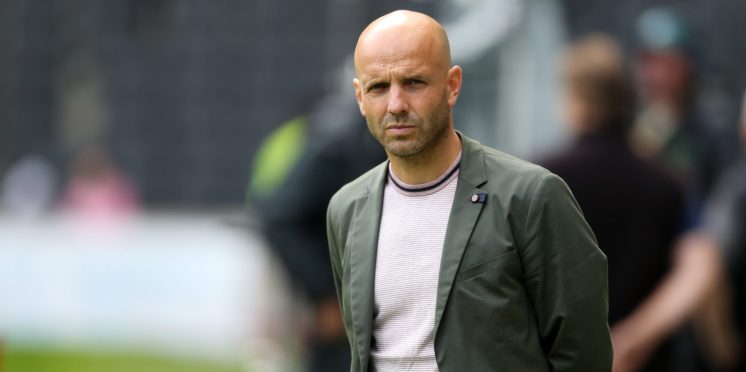 Paul Tisdale pleased by MK Dons' resolve to beat AFC Wimbledon
MK Dons manager Paul Tisdale was delighted at his team's approach at coming back from some inconsistent recent form to beat AFC Wimbledon.
The Dons manager spoke after first half goals from his strikers Sam Nombe and Rhys Healey secured the win, with AFC Wimbledon striking a late goal back through Marcus Forss but unable to capitalise on time remaining and land an equaliser.
He said, "In football, a week is a long time. We lost very disappointingly last week at Accrington and we've gone into a tough week by being robust at Stevenage, before continuing it into today. There was some good craft in the first half and we got a good win. It was really important we came out of this week with two wins and we've done it."
Tisdale accepted the team made life more tricky for himself in the final stages courtesy of the late concession of a goal back for the visitors, but he was happy to pick up both the victory over their rivals, and building up some form after a midweek win in the Leasing.com Trophy.
He said, "We made it difficult for ourselves by conceding a goal in the last 5-10 minutes, which I didn't see because I was making a substitution. But it became an edgy last few minutes – its always the way when there's a goal in it. I know it means a lot to a lot of people.
"We also desperately needed those three points as we have to settle as we've been inconsistent, but we've had two games where we've been competitive and put on a show."
Tisdale said that MK Dons had some moments before the AFC Wimbledon goal where they could've made more of their opportunities. But he also said that what he had seen met his approach of setting achievable targets.
He said, "Before they got their goal, we over-ran it in their box and had some disappointing set-pieces. But one thing at a time and we won the game. As a manager, I have to set achievable targets and today was one. I'm not expecting everything – much as I'd like everything – but it was good enough today."
Much attention was given for striker Sam Nombe, who had a lively display that included a first league strike for the academy graduate to follow up with 2 strikes in the win at Stevenage.
He said, "He's a terrific young chap who wants to do well and make it so desperately. He really wants to do that. He's got a lovely smile and everyone thinks highly of him, and with any young player, its understanding your game and choosing a few things you're very good at and performing at them. Then a manager can help allow you to do them really well.
"He's got 2 or 3 parts to his game which are really strong and if maturing means he's understanding that and playing to those strengths, he is."
Tisdale said the team were still not quite there at finding their rhythm, but they had a reasonably solid start to the new season.
He said, "When you look at the fixture list in July and see what's happening in August and September, you think we cannot play 11 players week-in, week-out. It just won't happen. So we discussed as a group we would use the squad as a group in the first dozen games to get us through. We're all in it and a part of it, and have all participated in our success and struggles.
"We haven't quite got a rhythm yet – is that my fault, their fault or circumstance? Maybe its circumstance, but we've done a pretty decent job. Its one step at a time and we've got the first building block in place."
---