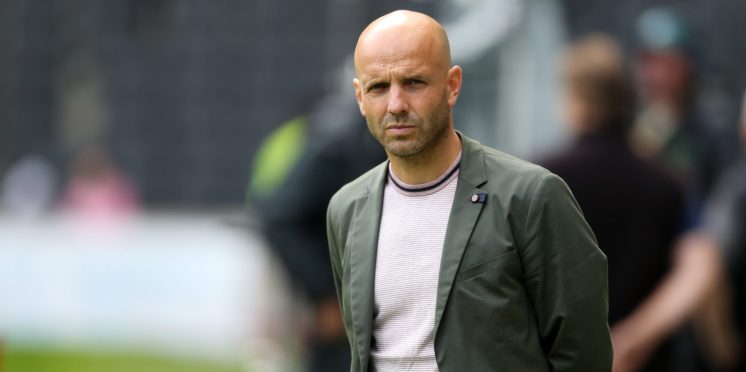 Paul Tisdale admits disappointment after MK Dons beaten by Ipswich
MK Dons manager Paul Tisdale admitted his disappointment after his team lost 1-0 to Ipswich Town.
The Dons' boss spoke after a single goal defeat to the Tractor Boys, with the club unable to respond to Jon Nolan's opener.
Speaking to the media afterwards, Tisdale praised the team's response as the game went on but was disappointed it couldn't yield an equaliser.
He said, "It was spirited and we gave it a real good go. I'm disappointed we got nothing from it, as I think we deserved to.
"I didn't think we started badly – they did a real good job. A game of football is never the same at start and finish, and you have to adapt, survive and navigate your way through to somehow come out stronger, as we did today. We didn't get the goal – they're always the important factor – but in terms of contribution from the teams, they were better in the first half hour but we found our feet into the first half."
The Dons made a double change at half-time as Callum Brittain and Jordan Bowery were introduced, and Tisdale said the team did find a way through but couldn't find the craft to get through.
He said, "We tried really hard but they did a good job on us. We've got to find a way to work through that situation better, but it was a change of style at half-time. It was no comment or critique on the first half or players who came off – we needed to change and maybe with a bit more craft or luck, we could've easily scored."
When asked about the players, he said the team were agitated not to find a way through, but that there was a positive to be found in feeling disappointed to not break through against a side who were unbeaten at kick-off.
Tisdale said, "They're cross, agitated and frustrated. That's a good sign – we're playing a top of the table team in Ipswich Town who are surely going to be contenders, and we made them hang on for 50 minutes, if not longer. I think that's a compliment on how we turned it in our favour, but we didn't get what we wanted and I'm disappointed by that."
The Dons also confirmed striker Rhys Healey is facing a lay-off after he limped out in the warm-up of the weekend win over Blackpool.
He said, "Its not good. He's going to have a considerable amount of time out with a thigh strain."
---