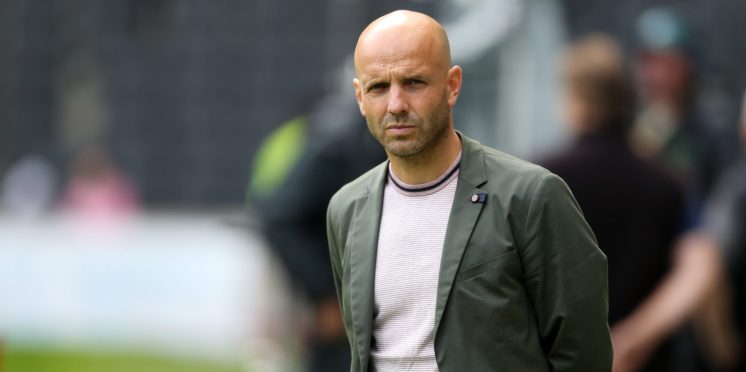 Paul Tisdale unhappy as MK Dons unable to strike against Southend
MK Dons manager Paul Tisdale was left to declare his unhappiness at how his team didn't do enough to score against Southend.
Southend struck early through Charlie Kelman, and the Dons couldn't make the most of their possession and opportunities in the remainder of the game.
Speaking to the media after full time, Tisdale voiced his disappointment that his players couldn't break through a tight home defence, and said they needed to do better at getting goals.
He said, "We should've scored. We had over 90 minutes to put pressure on an opposition intent on defending, and trying hard to defend. We tried really hard and it was a lot of effort, a lot of forward thrust, but we have to be better at putting the ball in the net. Its easier said than done. We've got work to do."
Tisdale refused to blame Southend for playing defensive, as the Shrimpers managed to grind out a first win in League One this season. He said the team responded different to falling behind as they had done in the midweek defeat to Ipswich Town, and it left him very disappointed.
He said, "You can't blame them. They got a goal right in the first few minutes and had a long 90 minutes to defend. They were resolute and we had to break them down. We had long enough. I can't criticise what they did, and I could only hope we could find a way of scoring at least one. We didn't. Its two 1-0 defeats here this week but its different to Tuesday.
"On Tuesday, I was very pleased with the response but today we had a whole game to do something and we didn't. We're very disappointed but we've got to take what we've done today and think about the details of scoring a goal."
Ahead of some tricky matches in League One for MK Dons, the manager said the team had to do better at maximising their creative opportunities.
Tisdale said, "Every game is going to be different and I don't think the next few will be anything like today. We have to meet every challenge and come out on top, and we didn't, and that's why I'm disappointed. We should be good enough to do that.
"We're not at full strength with our creative players, but we've got to find a way. Is that how I would see us in those situations? With one or two players missing, yes, I would see us like that, but I'd see us doing it better. Every game and challenge is different and we didn't quite do the job today."
---