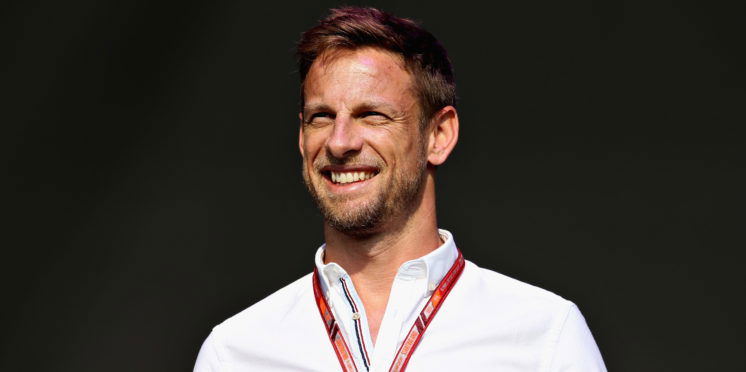 Jenson Button to hold launch event for new book at Silverstone
Former Formula One World Champion Jenson Button will be taking part in a launch event at Silverstone for his new book How To Be An F1 Driver.
The event is hosted by Sky Sports F1 presenter Natalie Pinkham at Silverstone on Saturday 19th October, starting at 2pm.
As part of the event, Silverstone MD John Grant will also be doing a 30 minute intro ahead of a Q&A with the author. Ticket holders can also receive a copy of How To Be An F1 Driver, the opportunity to test their driving skills on an F1 simulator, and a competition on the day for a selected number of people to meet Jenson Button for a quick photo opportunity. The winners will be selected at random.
People who are interested in attending can do so at universe.com/jensonsilverstone
How To Be An F1 Driver is Button's second book, following his autobiography Life To The Limit, which came out in 2017. The new book is to be initially released in hardback on 19th October.
Button's new book will show the behind-the-scenes network that comes with being a champion F1 driver, and provides an insight showing the people, places, weird rituals, motorhomes, media, cars, perks and disasters in the F1 world.
It will also recreate the sights, sounds and smells of being in the cockpit travelling at over 200 miles per hour, along with the fear of death, what happens when it goes wrong at high speed and the euphoria of crossing the line in first.
Button's book also covers why it is best to practise your champagne celebration ahead of the big day, how you tell a multiple F1 champion they need to check their blind-spot and how to face down your boss when you've just stacked his multimillion-pound car into a wall during a practice session.
Button's previous book Life to the Limit was the best-selling sports book of 2017 with 133k copies sold through TCM and was shortlisted for the 2017 Sports Book Awards.
Jenson said, "I'm delighted to be teaming up with Bonnier Books UK again. Putting Life to the Limit together was an amazing experience and I'm excited to be embarking on a new challenge by putting the reader in the paddock, behind the wheel and behind the scenes of the show that never ends which is Formula One!"
Matt Phillips, Publishing Director for Non-Fiction at Bonnier Books UK, added, "Everyone dreams of being a Formula One driver, but what's it really like? No, what's it really, really like? Jenson 's second book takes us into the paddock, unlocks the doors of the motorhomes, and seats us on top of these 1,000 horsepower machines.
"It is packed full of exclusive insights and unknown stories and never-before heard anecdotes, making it appealing to F1 fans and the perfect gift at Christmas. It's a joy to work with JB and his team again in what feels like a natural succession to Life To The Limit."
Button made his F1 race debut in 2000 and competed in over 300 Formula One Grand Prix. He won the 2009 title racing for Brawn GP, who were formed after Honda's withdrawal from the sport, while he was also runner up in 2011 and finished third in 2004.
He currently competes in the Japanese Super GT Series driving for Team Kunimitsu, works as a pundit for Sky Sports F1's coverage of races, and set up the Jenson Button Trust for his fundraising activities, which has helped raise money for Help for Heroes, Cancer Research and now Barnardo's.
---