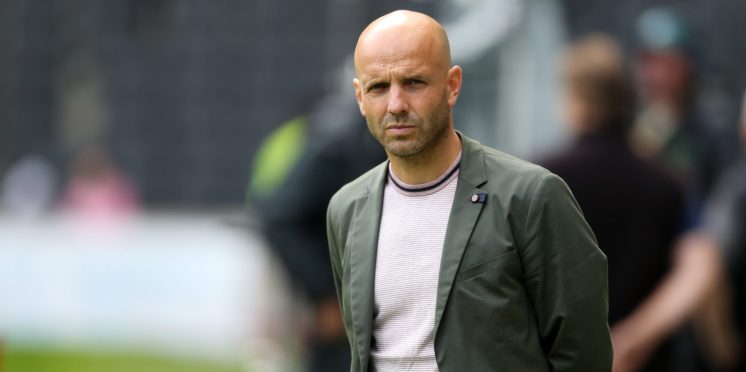 Paul Tisdale looks for MK Dons to adapt better after recent setbacks
MK Dons manager Paul Tisdale has said the team have to adapt better to recent setbacks after his team suffered a 3-0 home defeat by Burton Albion.
Tisdale spoke to the media after the Dons endured a difficult afternoon against the Brewers.
Tisdale said the main subject of attention now was getting his team to adapt to the circumstances and to get the team to improve.
He said, "We're not having circumstances go our way. We're certainly not having it as we expected or hoped, but we have to deal with it.
"We've had some really good performances really but got nothing from it and its amazing how it can sow a seed of disappointment. We have to march through that and show personality, togetherness and all those things intangible that we know make up a team. We won't be the first or last team this year to have a dodgy run. Life is not being made easy by circumstances, but the players are good enough and we have to find a way to be good enough as a team."
Tisdale also said the team's players would be asked to relax more as he felt they were trying too hard and losing confidence as a consequence.
He said, "I'm asking the players to take a deep breath and relax, and I have to tell myself to take a deep breath as well. Sometimes with these things, it doesn't rain but pours and that's how it feels at the moment. We have some good players but plenty missing, which doesn't help with changes and options.
"But we have enough good players that we have to get to play to their strengths and believe in themselves. They look like they're trying too hard and are losing confidence, and its not the right time for me to be too pushy or critical."
Tisdale also suggested the team needed to refine their discussions to get the most important things covered,.
"I've done this a long time and I know in every week, you have got 101 different topics you could discuss, talk about or coach, but can't do all and pick one or two. The job I have is picking the one or two topics we think are the most important to get us wins and clean sheets, and go from there.
"Maybe its a time to go back to basics or step away from players and give them space."
The Dons have suffered multiple injury blows recently, with Sam Nombe the latest player to sustain an injury. Tisdale said the striker was set to be out long term, adding to the team's problems.
He said, "We're looking into the new year with him. There'll be plenty of players back before he's fit, which is a shame for us but a big shame for him as he was doing so well. With Rhys Healey out to the new year, Joe Mason out long term and Ben Reeves still out, we're having to try so hard to make something happen when our creative players are not here. Sam is someone who came in and took his chance, but now goes into the injury queue. But its an opportunity for the next person."
---