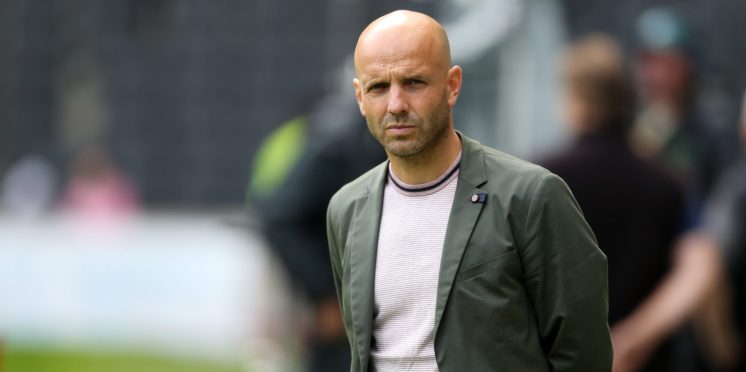 Paul Tisdale left to lament circumstances after final MK Dons match
MK Dons manager Paul Tisdale was left to lament things going against his team after defeat by Tranmere Rovers, which ended up being his final game in charge.
Tisdale spoke to the media just after a 3-1 home defeat by Tranmere Rovers, and just before MK Dons officially confirmed they would be changing managers and bringing to an end his reign in charge.
The former Exeter manager said he was left to rue the game changing in the wake of the red card shown to Kieran Agard shortly after MK Dons equalised.
While he would not be drawn about whether the dismissal or a following call not to dismiss Tranmere's Connor Jennings for a challenge on Dean Lewington were correct, he was left to accept the team didn't do well after.
He said, "It certainly hinged on the sending off. It changed the game completely. Whether it was right or wrong, I don't know, but it changed in that moment.
"Its seems as if you're defending a defeat and I don't want to do that by talking about whether the challenge on Dean Lewington was a red card. We're in a terrible rut, and got to 1-1 scoring an equaliser. There was a palpable change in confidence and atmosphere, then had the red card. We must talk about what happens next – no point in brushing over it.
"For whatever happened, the players tried hard and kept going to the end. We still have belief and hard work, and they show it. I'm proud of the work they're putting in. But its not giving us any rewards at all."
With the Dons suffering multiple injuries in attack, Agard's dismissal was another moment Tisdale was left to rue.
He said, "If it wasn't so serious, I think I'd laugh. I assume it'll be a 3 match ban. You can appeal it but I'm not saying we are. Regardless, it affected today hugely and there's nothing I can do, and of all the players, its a centre-forward. Its one thing after another at the moment."
Talking about the pressure faced following his poor run, he said the only thing to keep the Dons' heads up was to ensure a dressing room togetherness despite increased dressing room anxiety.
He said, "Every game in professional football affects your future. It doesn't help at this precise moment on how we feel, but every match as a manager we participate in affects us.
"We're all frustrated. The only thing I can affect is the dressing room, and I can only focus on them. Everyone's frustrated and there's a huge anxiety around the place but we have to ensure the dressing room remains together. There's not an abundance of confidence but we have to keep working hard."
---