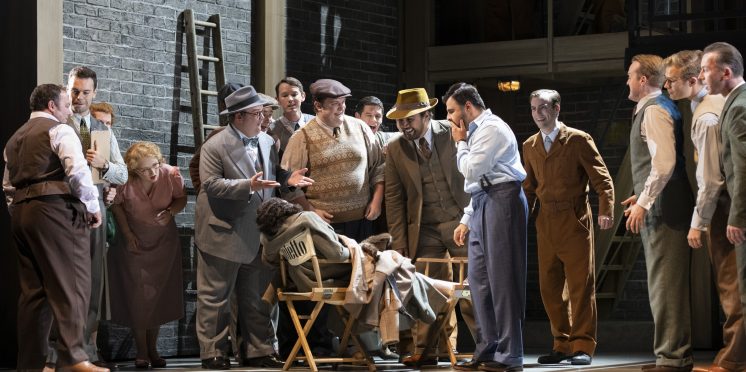 Stage Review – Glyndebourne: Rigoletto and Rinaldo
Milton Keynes Theatre's 2019 Glyndebourne Tour has concluded with performances of Robert Carsen's production of Handel's Rinaldo and Verdi's classic Rigoletto following the opening production of Donizetti's comedy, L'Elisir d'Amore.
Milton Keynes was once again chosen as one of just five venues to host the tour, as it has done since opening twenty years ago.
Rigoletto
This was the first time that Glyndebourne has staged a production of Verdi's classic Rigoletto, and rising star Christiane Lutz has taken on the role of director. It's a bold new production of this well-loved masterpiece that includes many of Verdi's greatest tunes.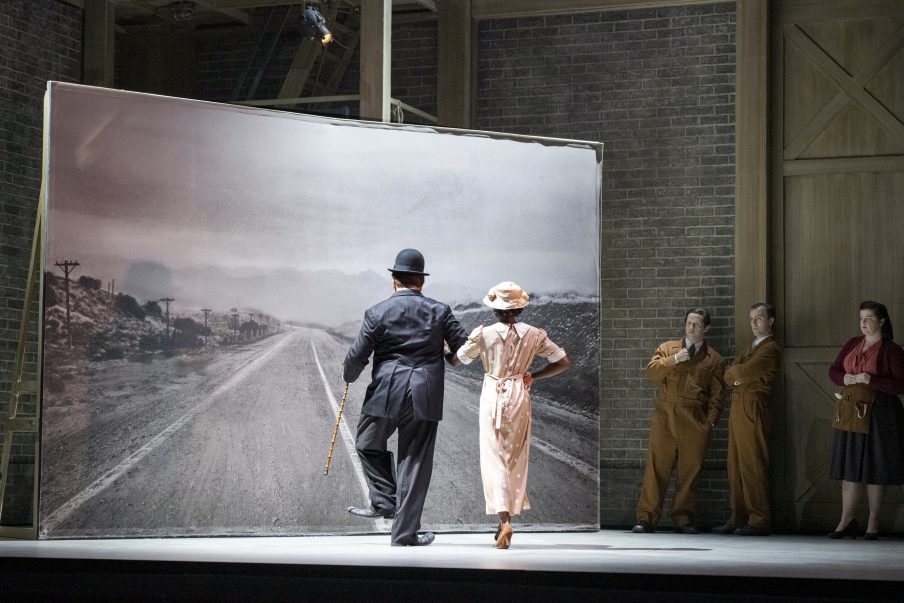 The tragic story centres on the Duke of Mantua, his hunch-backed court jester Rigoletto, and Rigoletto's beautiful daughter Gilda. When Rigoletto encourages the Duke to seduce the daughter of a courtier, it leads them to curse the two of them with tragic consequences for Gilda and the Duke.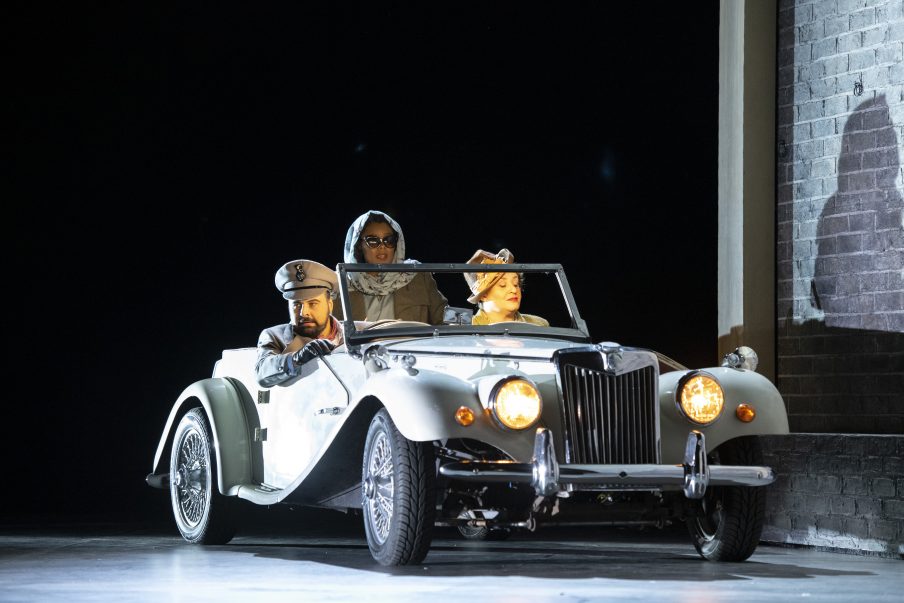 Although traditionally set in the middle ages, this production sets the story in 1920s Hollywood and reimagines the character of Rigoletto as a Charlie Chaplin type character. Anyone hoping for flambouyant period costumes will be disappointed as the outfits are relatively modern although still colourful and well designed. The action takes place in three different time frames, so we see Rigoletto as a young man, and older man experiencing events and in a future where he looks back and regrets what happened.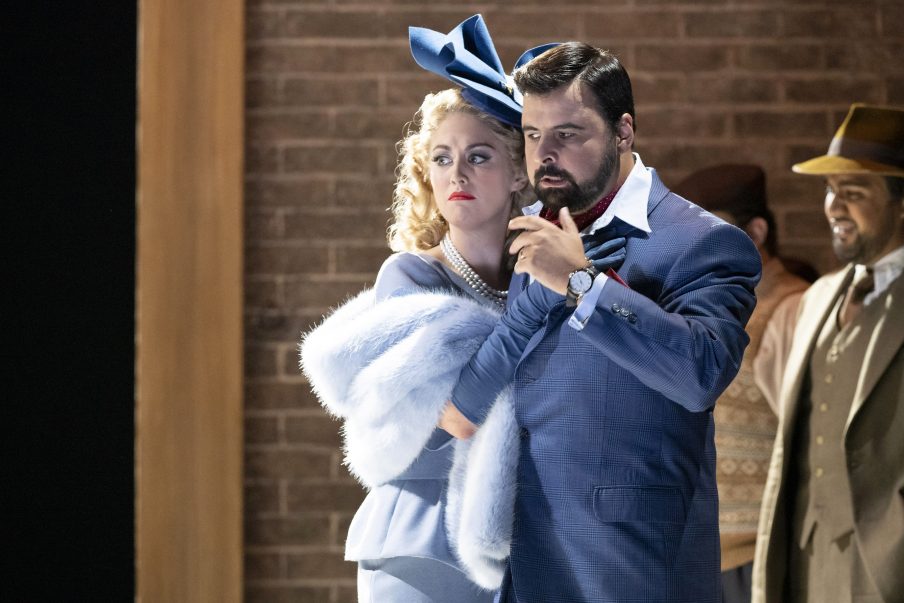 The show features Georgian baritone Nikoloz Lagvilava as the titular jester, with prize-winning South African soprano Vuvu Mpofu as his daughter, Gilda and Matteo Lippi as the Duke of Mantua. The singing is superb and each performance is polished and passionate.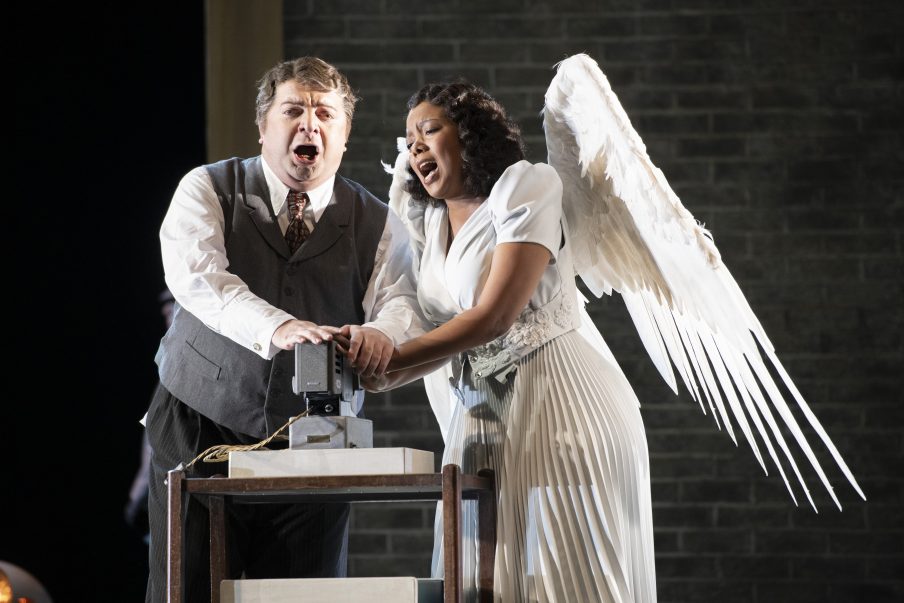 This is a fresh version of an opera widely regarded as one of Verdi's best, indeed the composer considered it his greatest work. The live orchestra are fantastic and much of the music will be familiar to audiences who have never come across Rigoletto before. But this show is a little slow at times and the plot is more difficult to follow than L'Elisir D'Amore.
Rinaldo
Lastly, Robert Carsen's witty production of Rinaldo is packed with magic and visual sensation as once again Glyndebourne bring a fresh take to a 300 year old classic opera as it moves the action from Handel's setting from the Crusades to a Harry Potter / St Trinians-style school.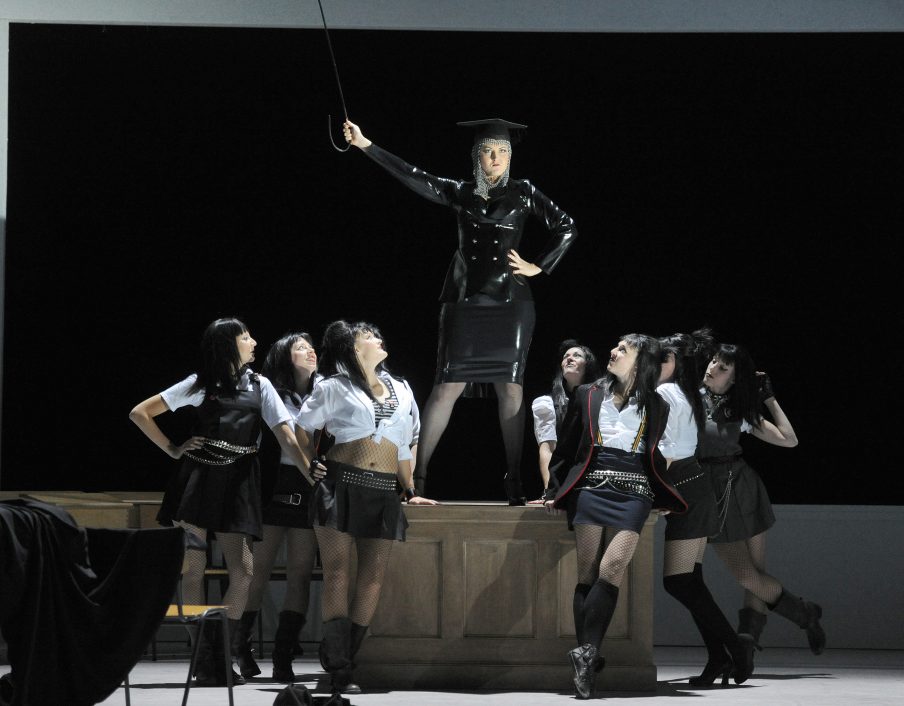 Soccer fans will be disappointed that this Rinaldo is a Christian warrior rather than a footballer. The plot centres around the seige of Jerusalem by the Christian army as Rinaldo tries to win the hand of Almirena. When a truce is called, Goffredo, his brother Eustazio and Rinaldo set off to meet the Sorceress Armida and are given magic wands to protect themselves before further adventures ensue as Rinaldo fights monsters and overcomes his enemies.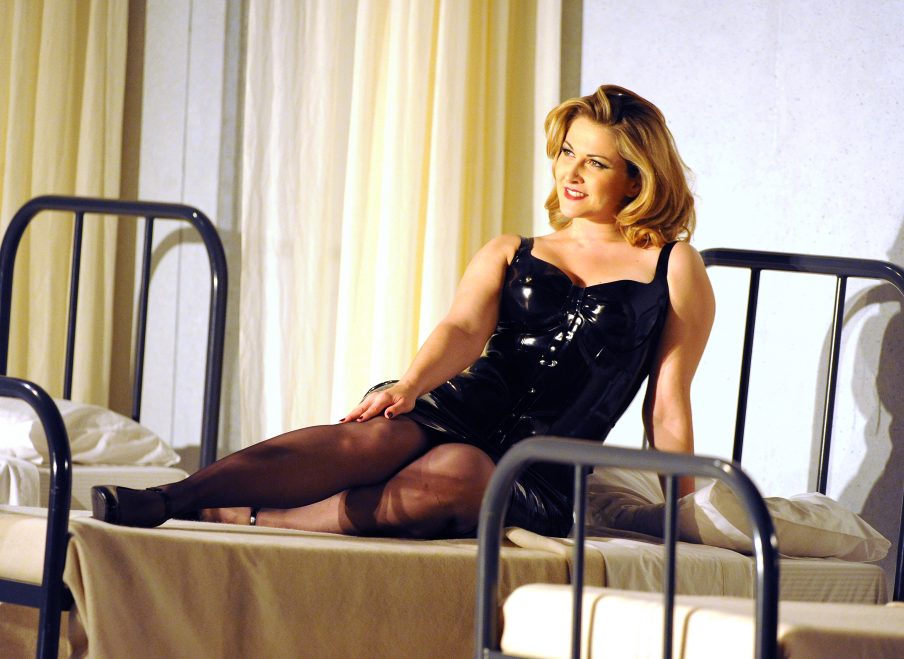 The plot is again, quite complicated, but the production is visually engaging and it's relatively easy to follow what is going on.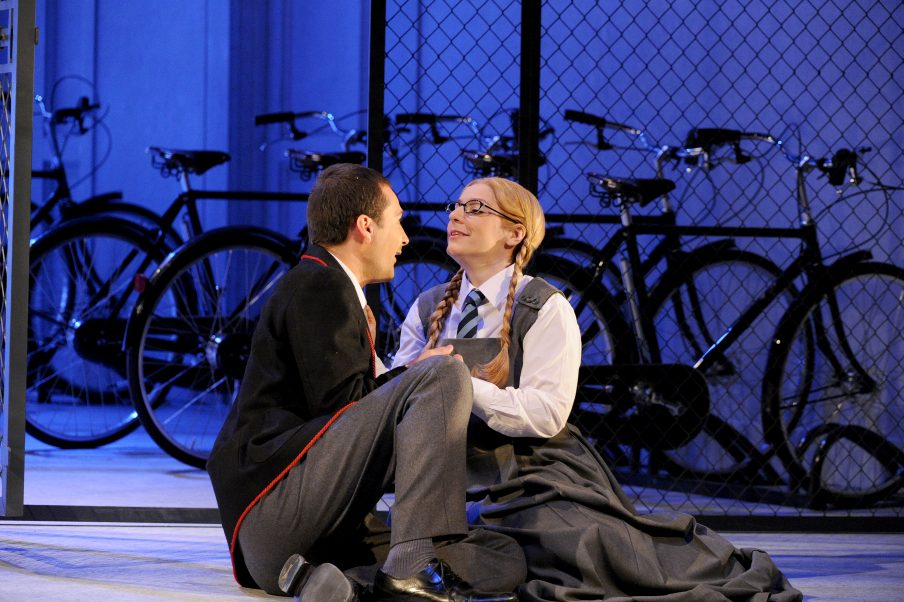 There is a great a cast including Jake Arditti and Anna Devin as the thwarted lovers and Glyndebourne Opera Cup runner up Jacquelyn Stucker as scheming sorceress Armida.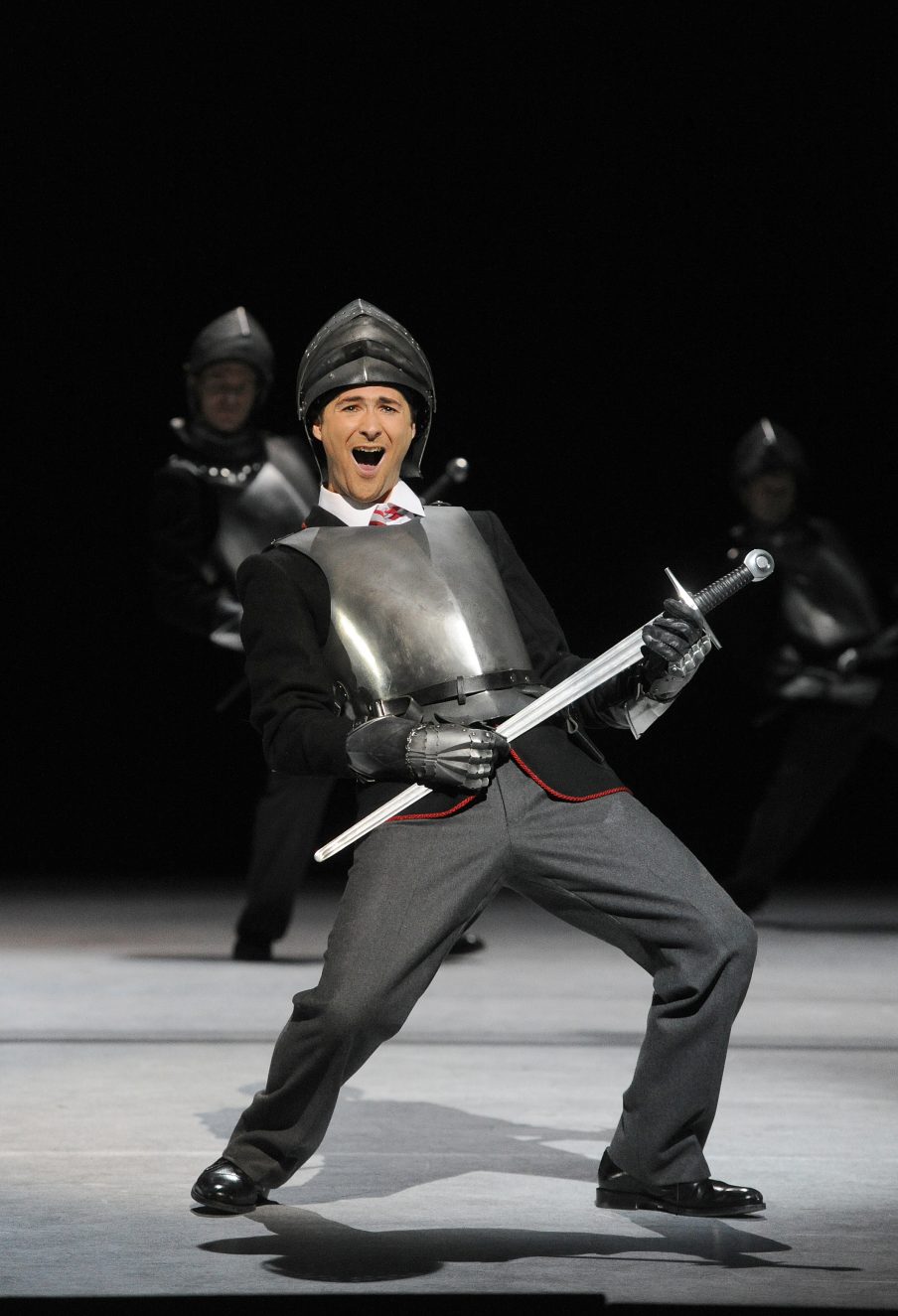 This is another bright and modern reinvention of a classic opera which combines comedy and tragedy with some fantastic music which the live orchestra really do justice to.
---