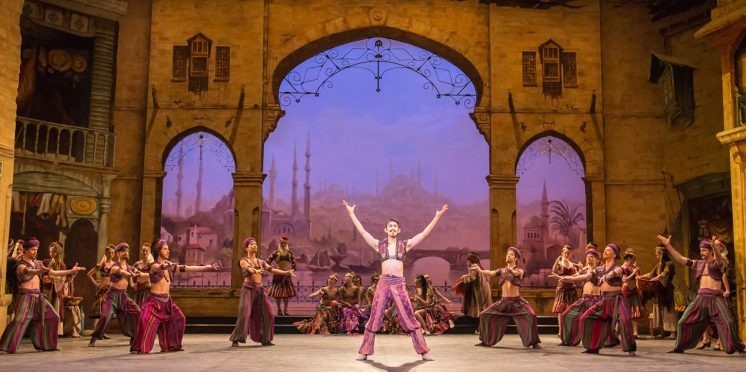 Stage Review – Le Corsaire
English National Ballet's production of Le Corsaire has made a return to Milton Keynes Theatre, six years after its original debut on the MK stage.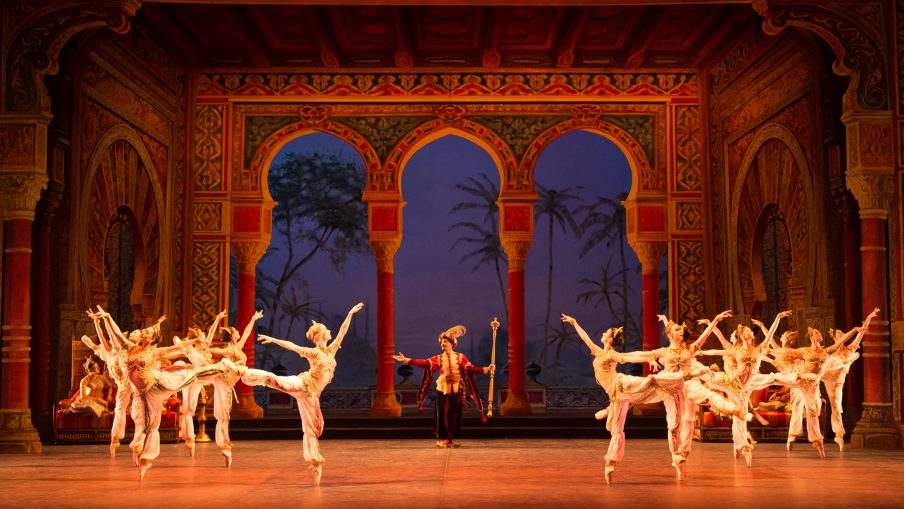 It's a swashbuckling adventure based on Lord Byron's 1814 poem, telling the story of the heroic pirate Conrad who sets out to free his love Medora from being sold as a slave and dances his way into the middle of a trade with the wealthy Pasha to rescue her, but as he shows her his glittering cave of treasures and sets the rescued slave girls free, his second in command Birbanto reacts badly and attempts to assassinate him before Medora gets kidnapped again and another rescue is attempted. But will it be happy ever after for these star crossed lovers?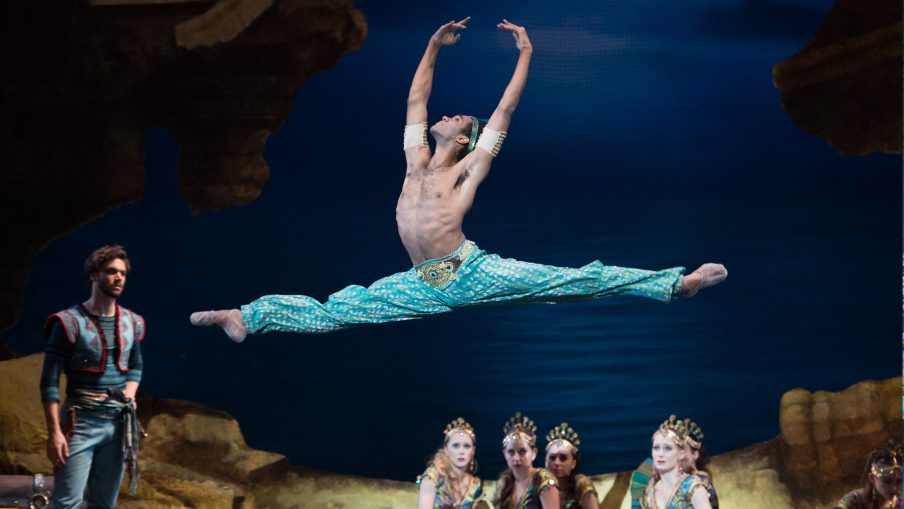 Since it was originally written by Adolphe Adam, epic Russian ballet Le Corsaire has been adapted and developed by over ten different composers over the years, and Music Director Gavin Sutherland has gone back through the original manuscripts to reconstruct a definitive version of the music. It's also been trimmed from 3 hours to a more reasonable 90 minutes across the three relatively short acts.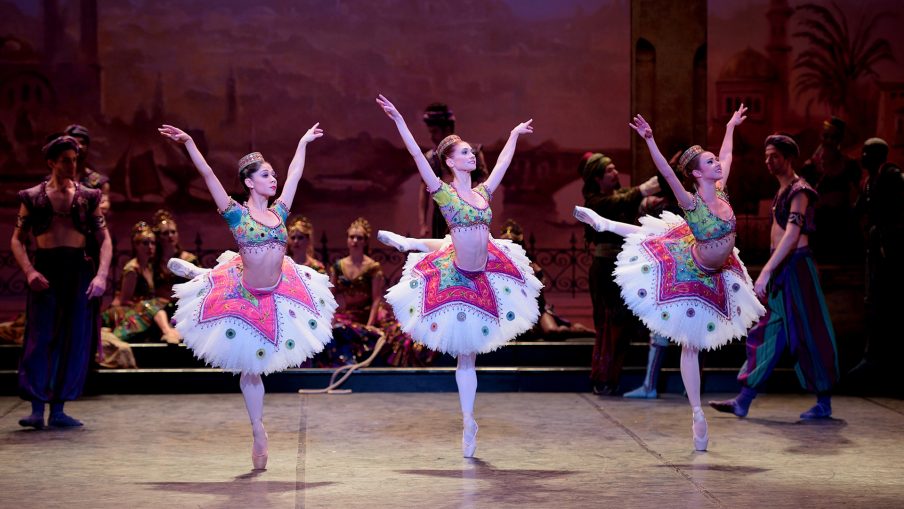 There's plenty of action with swords swinging, pirouetting pirates and romantic interludes and some dazzling dance moves as the pirates throw themselves high in the air and the slave girls spin endlessly on their toes. It's certainly a ballet which will appeal to most, with a clear plot although there are several sections where the story pauses for some shameless showing off from the talented cast.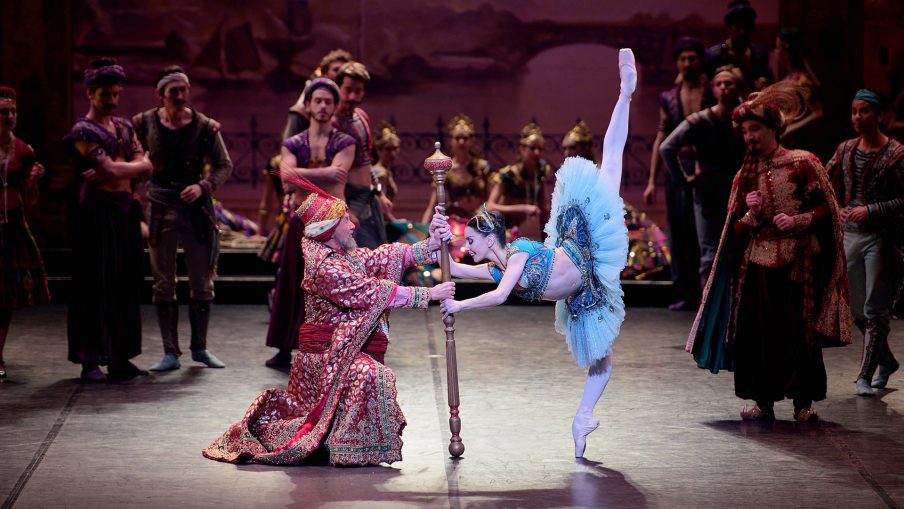 There are great mid-air moves from Francesco Gabriele Frola as the hero Conrad and the sassy Medora played by Erina Takahashi. Shiori Kase is also phenomenal as the sprightly Gulnare and Ken Saruhasi gives a strong performance as moustachioed slave trader Lankendem. Erik Woolhouse is satisfyingly shifty as backstabbing pirate Birbanto and there is a great comic performance from Michael Coleman as the super-sized sultan Pasha.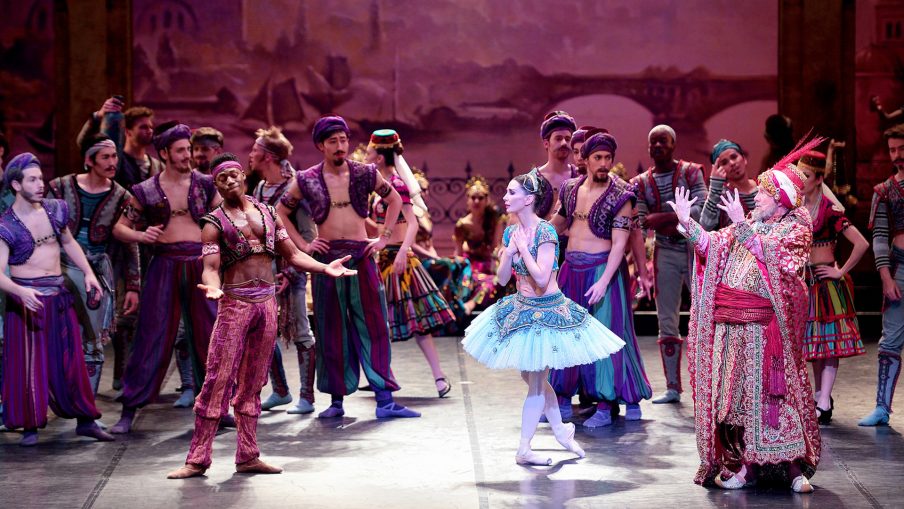 The plot, dancing, live orchestra and dreamy Arabian staging combine to make this a pacey and action packed ballet which will keep everyone enthralled and entertained.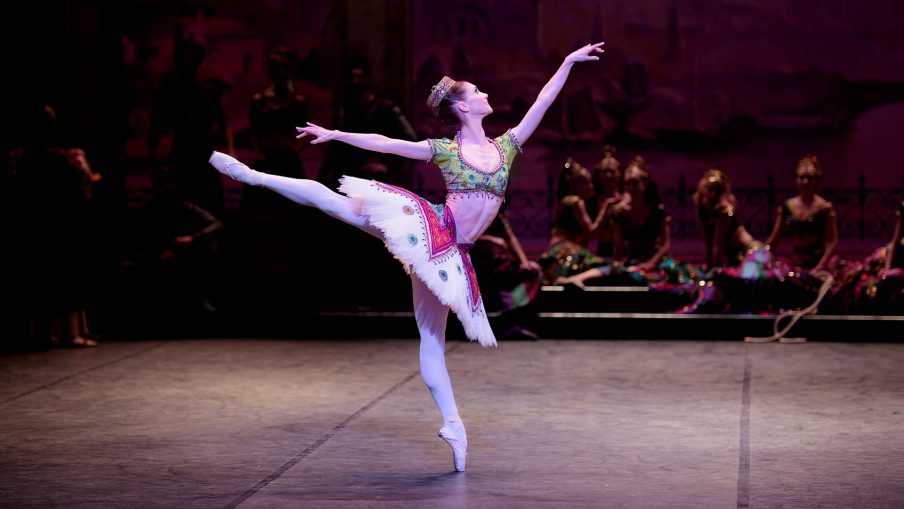 ---