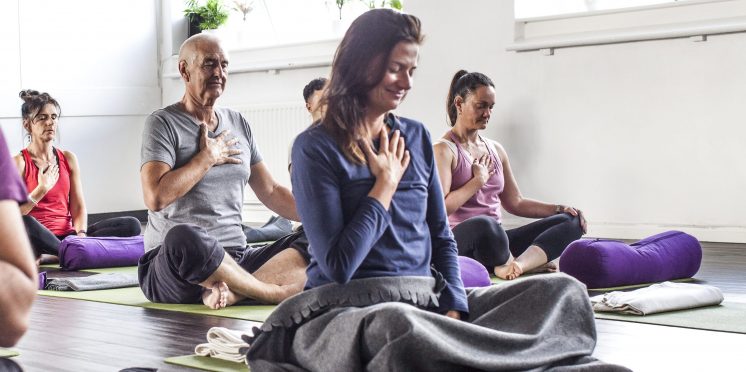 Whitespace Yoga Studio to offer free classes on Blue Monday
Whitespace Yoga & Wellbeing Studio in Stony Stratford are inviting Milton Keynes residents to beat the January blues with a free yoga or mindfulness meditation class on Monday 20th January.
The classes will take place at 11.45am or 4.30pm on the third Monday of January, which experts say is the day we feel weight and pressures of everyday life most from a mixture of post-Christmas blues, cold weather and financial struggles, which can lead to motivation loss and giving up on New Year's resolutions.
With 1 in 6 adults experiencing a common mental health disorder every week, Yoga and Mindfulness Meditation are proven methods to help tackle the stresses of daily life and combat depression and anxiety. The free classes are designed for people to try out wellbeing practices in a bid to beat the blues and encourage more people to prioritise their mental health.
There will be two free classes to choose from; a yoga class at 11.45am and a meditation class at 4.30pm – both complete with a free 'Guide to Relaxation' to take away. These classes are open to all levels from experienced yogis to complete beginners and are designed to help calm the mind and energise from within – leaving people ready to take on the rest of January.
Deborah Berryman Yoga Teacher and Founder of Whitespace Studio said, "At this time of year, we believe everyone should have access to wellbeing services, and these free taster sessions are a great way to help people make wellbeing their number one priority. Just one yoga class can lift your spirits and give you a sense of calm. We look forward to welcoming new faces to the studio with open arms!"
There are a limited number of spaces in the free classes so pre-booking is advised online at www.whitespacestudio.co.uk or by calling 01908 566610.
Through Yoga, Mindfulness and Pilates, Whitespace Studio has helped to improve the health and wellbeing of over 10,000 residents in Milton Keynes over the last nine years and continues to do so with a variety of over 55 classes each week to suit all ages and abilities.
---