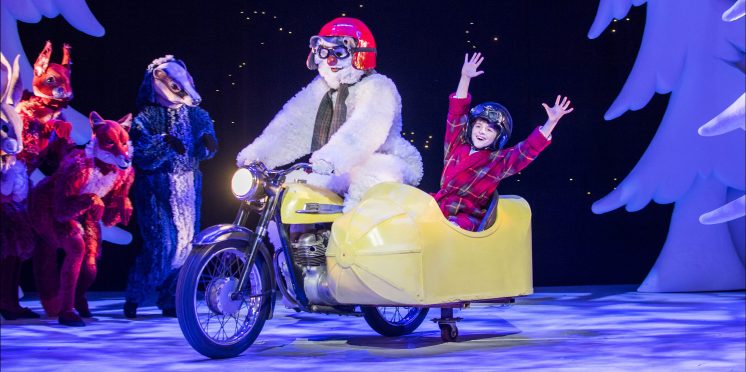 Stage Review – The Snowman
Christmas has come very early this week as Milton Keynes Theatre brings back The Snowman.
This enchanting music and dance performance of Raymond Briggs' much loved book was last in MK two years ago and tells the story of a young boy's snowman coming to life and taking him on a nocturnal adventure with motorbikes, dancing Santas and of course, plenty of 'walking in the air' as they fly through the countryside together.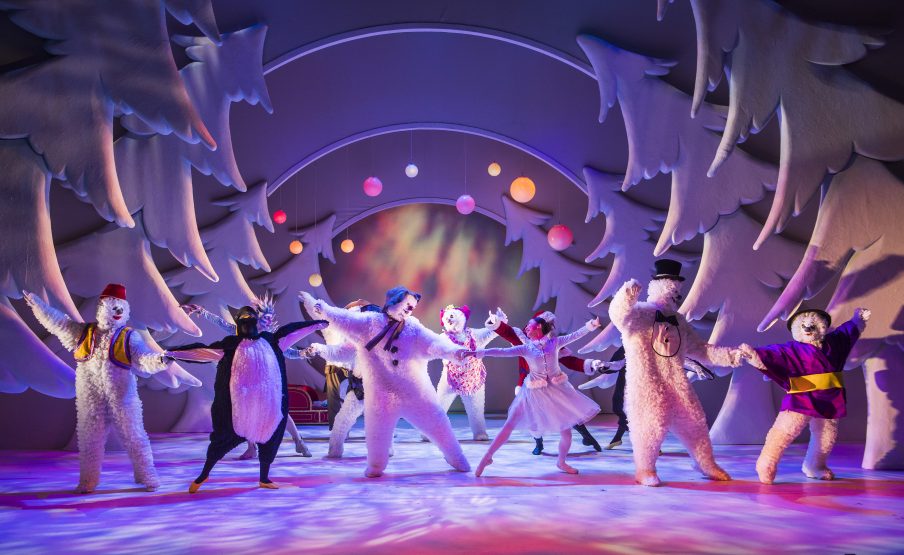 Since being published in 1978, the book has become a firm favourite all over the world and the animated version which was produced four years later is a Christmas TV tradition. The 26 minute score from the animated film was extended to an hour by the original composer to create this stage version which opened in Birmingham in 1993.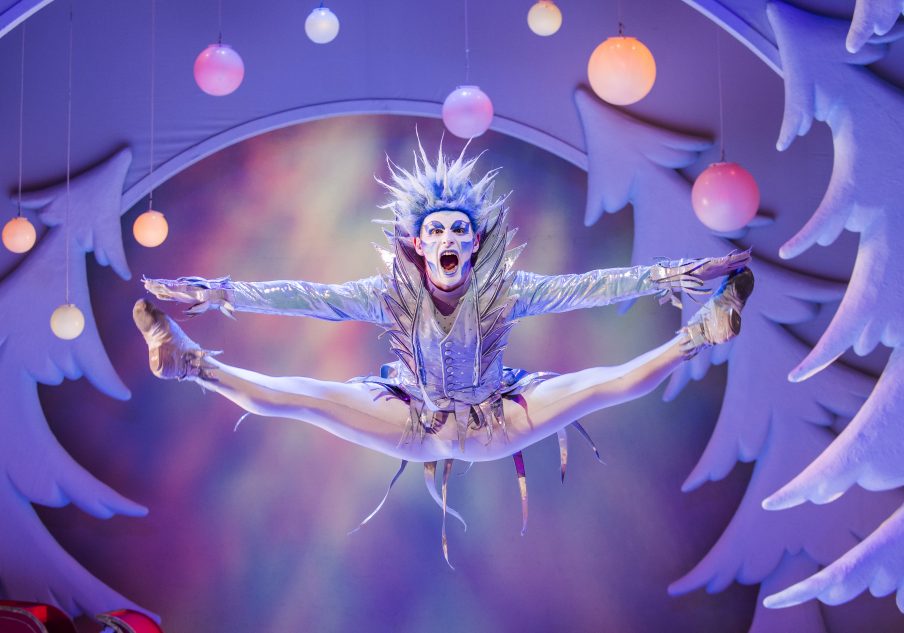 The enduring success of this simple story is its magical innocence. There are no words, just movement, dancing and costumes that will delight children and give a healthy helping of nostalgia to parents. With the music performed live including the famous Walking In The Air song made famous by Aled Jones, it's a beautiful show.
The stage is a giant snow globe filled with larger-than-life costumes, sparkling set designs and magical effects – the moment the snowman comes to life is very well realised. There's plenty to keep the family entertained with dancing pets, dressing up and a surprisingly nimble banana.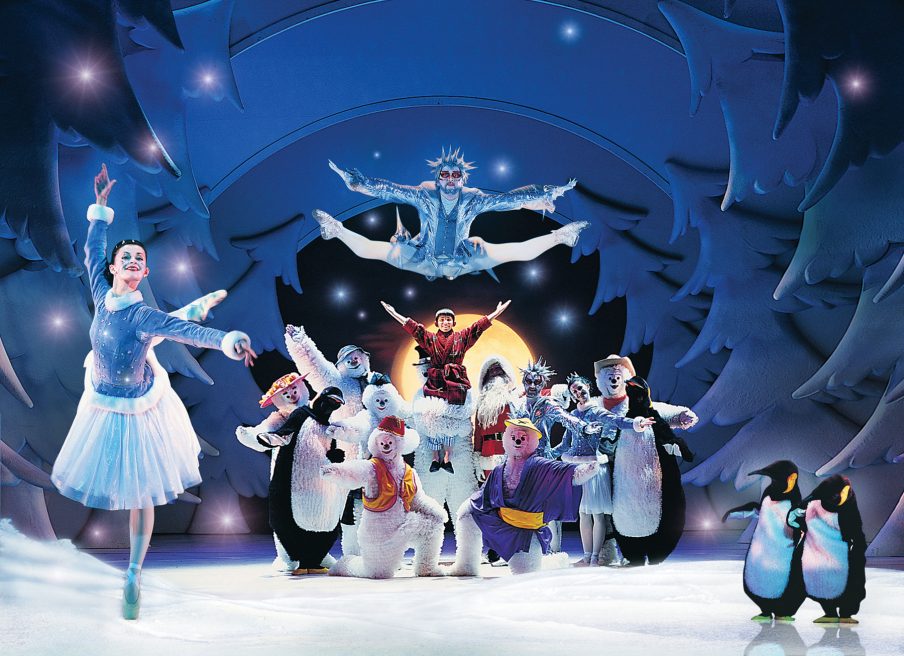 Three actors play The Boy with Johnny Jackson, Max Goodridge and George Nearn Stuart sharing the role. The choreography is excellent with every moment of the book is visualised exactly as you remember it.
Returning to the role of The Snowman is Martin Fenton, again sharing the duties with another performer, Kane Hoad. The second act features a party of various themed snowmen including a Fred Astaire snowman (Cameron Ball), a Scottish snowman (Claire Lander) and an arabian snowman (Katrina Kelly). Penguins, reindeer and Father Christmas (Antony Edwards) all join the party plus the newly created characters of the Ice Princess (Emanuela Atzeni) and the infamous Jack Frost (Owen McHugh).
All performances are excellent and the music is very well performed, although the opening piano solo was a little hesitant. The sets have been improved since the last time the production was here and the flying scenes are spectacular.
This is a great show which makes the perfect introduction to the world of ballet and theatre for children and will leave the grown ups feeling nostalgic.
---