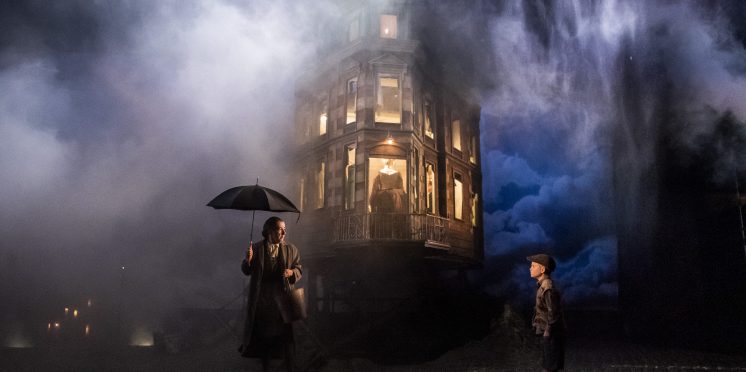 Stage Review – An Inspector Calls
The smoke machine is working overtime this week at Milton Keynes Theatre as the eerie thriller An Inspector Calls returns.
J. B. Priestley's classic 1945 thriller underwent a revival in 1992 with director Stephen Daldry's modern staging of the play opening at the National Theatre and going on to win 19 awards and it's the basis of this version which is once again on tour.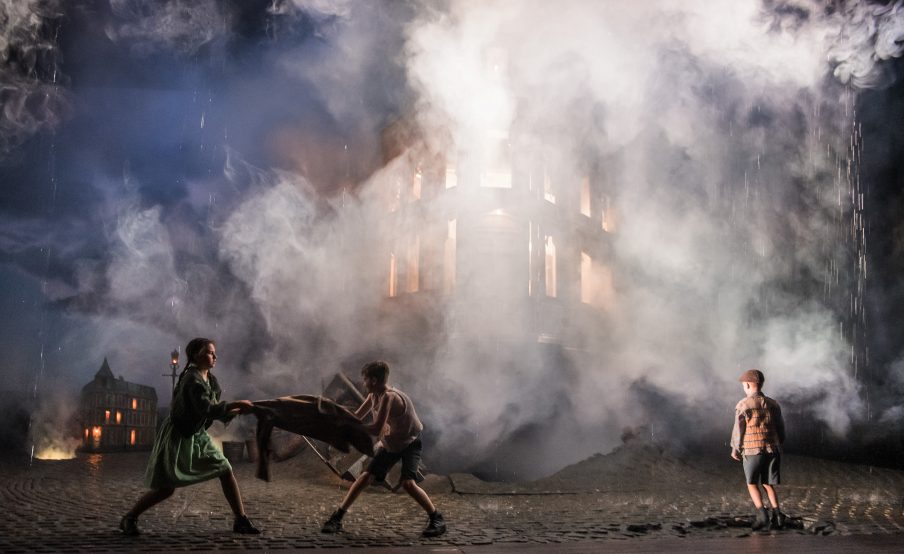 This is a powerful and dramatic production of a literary classic which centres on the middle class Birling family who are having a dinner party to celebrate their daughter's engagement before a mysterious police inspector turns up to investigate the suicide of a young woman. As the truth unfolds, many secrets are revealed and lessons learned…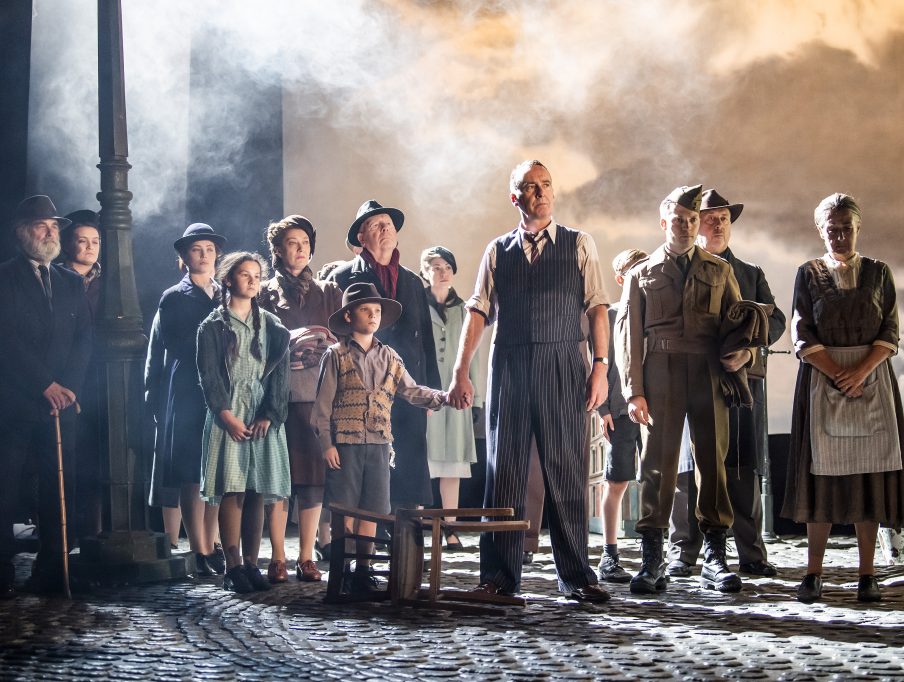 This is a bold and atmospheric production with an unsettlingly small house at the centre of the set rising from buckled cobble stones and surrounded by mist and actual rain as the show opens. As the characters stoop to come out of the front door and the whole front wall of the house swings open, it's clear that not everything is as it seems.
Especially when one of the characters arrives and looks horrified that the front wall of the house is missing. Its this clever occasional breaking of the fourth wall and other occasional querky and unexpected moments that make this a genuinely unique theatre experience.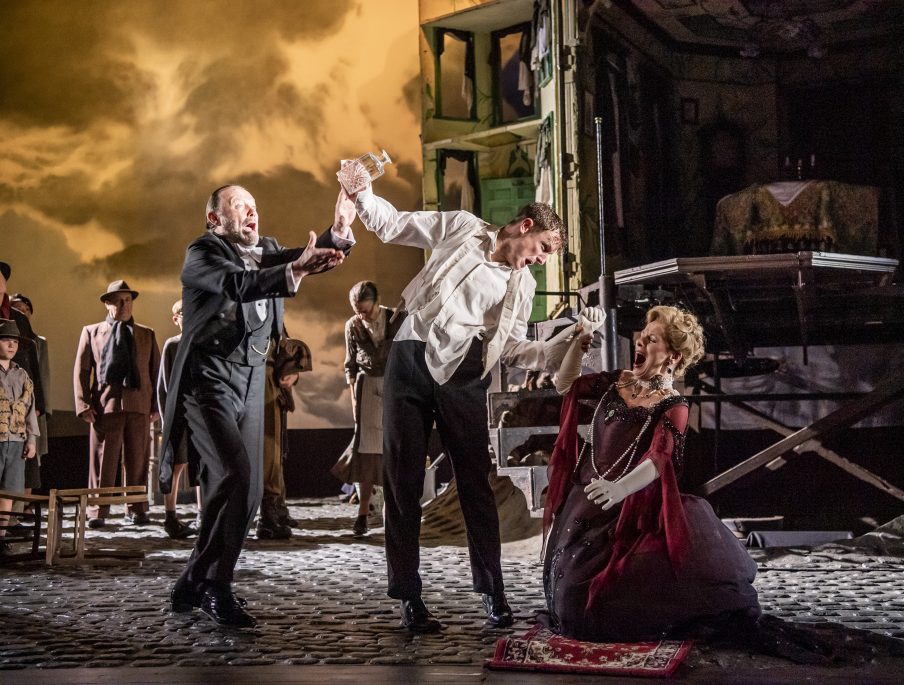 There is a strong cast. Liam Brennan stars as Inspector Goole and has a confident swagger to his performance and brings a sincerity to the role which is very believable. Chloe Orrock is excellent as Sheila Birling with a passionate and genuine reaction to what is revealed.
Christine Kavanagh as Mrs Birling has an emphatic intensity to her performance. Jeff Harmer is commanding as Mr Birling although his delivery and the pace of the final act of the play are quite frantic at times. Completing the main cast are Alasdair Buchan as Gerald Croft and Ryan Saunders as Eric Birling.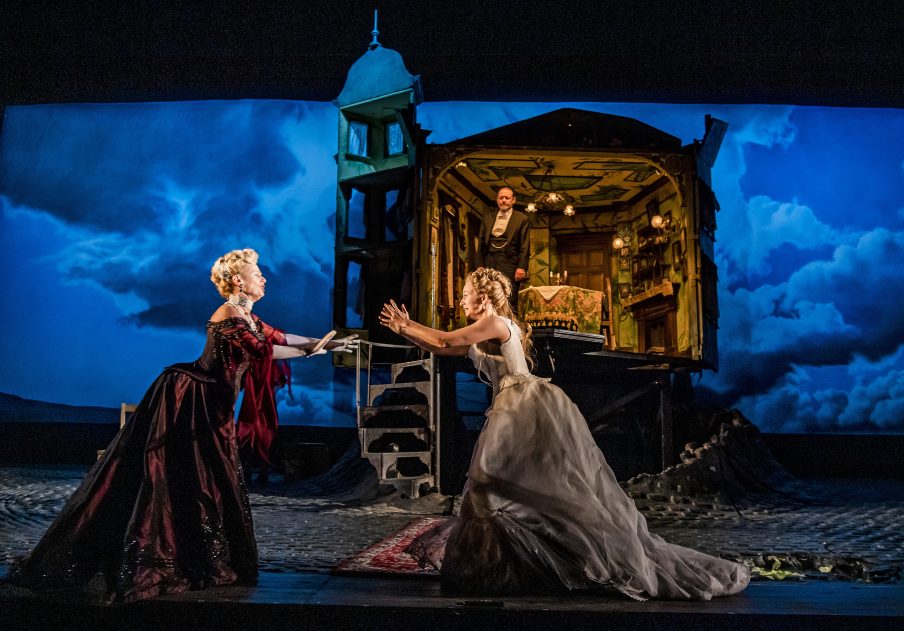 With very clever staging, atmospheric incidental music and enough symbolism to keep the packed audience of mostly GCSE English students busy for weeks, this is a haunting and memorable show with an important message – that we should all look out for each other, especially those in a privileged position in society – which is as relevant today as when it was first written.
---