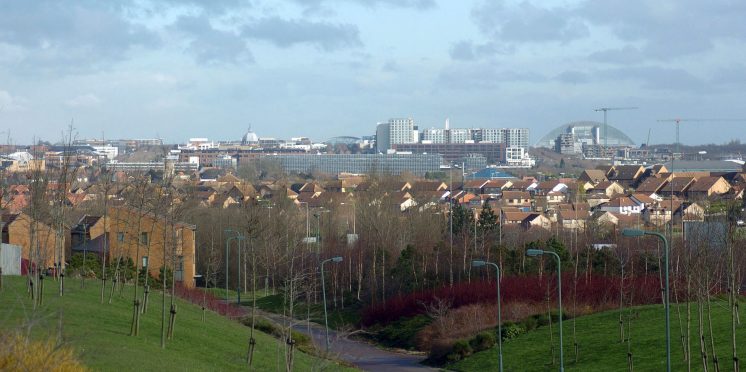 Milton Keynes site to be used for coronavirus isolation facility
A location in Milton Keynes is to be used as an isolation facility for British nationals returning from China in the wake of the coronavirus outbreak.
Quarantined individuals will be contained at the Kents Hill Park conference centre, which is located in the south east of the city. They will be kept there for 14 days, with the individuals expected to arrive there on Sunday. (09/02)
The flight is the third group of UK citizens to be flown back from China's Hebei province in the wake of the outbreak, following on from two previous flights that landed in the UK last week.
Passengers in the previous two flights have been contained at a hospital near Birkenhead on the Wirral.
In a statement, Milton Keynes University Hospital said the isolation is being undertaken at a separate location and should not present an immediate risk to local citizens. The hospital said, "The isolation of the guests in Milton Keynes is being undertaken as a highly precautionary measure as they have been at the epicentre of the outbreak and at increased risk of exposure to the virus.
"The presence of this group in Milton Keynes does not present any risk to local people. No one showing symptoms of the novel coronavirus infection (2019-nCoV) would have been allowed to board the plane when it was in China.
"During their time in Milton Keynes, the group will be regularly assessed by highly experienced healthcare professionals and will be provided with support to meet any social and emotional needs during their stay. All staff working at the facility will be wearing appropriate protective equipment at all times. Anyone showing symptoms of the novel coronavirus (2019-nCoV) will be assessed and if appropriate undergo testing for the virus.
"The local site has been chosen because it offers appropriate accommodation and other facilities for those coming back from Wuhan while they stay in Milton Keynes. It also allows their health to be regularly monitored and has the necessary medical facilities close at hand should they be required."
There have so far been 3 confirmed cases of coronavirus in the UK. 2 were Chinese nationals who fell ill at a hotel in York and are being treated in a specialist facility in Newcastle, while the third is a British national who is reported to have contracted the condition at a business conference in Singapore and is being treated at a facility in London.
The epicentre of the virus is the city of Wuhan, which is a city of 11 million people located roughly 800km west of Shanghai.
Over 31,500 cases of the virus have been reported worldwide, the majority of which have been in Wuhan and the greater Hebei province. 639 people have died worldwide.
---