After wowing shoppers in CMK on Valentine's Day with the ultimate busking session, the cast of Once are now bringing their incredible music to the stage at Milton Keynes Theatre.
From the moment you enter the theatre, you're immersed in the music and atmosphere of Dublin with the cast joining in one by one with an apparently impromptu session of Irish folk songs as they pick up an assortment of instruments – fiddles, guitars, a cello, drums… it really feels like you're in Temple Bar on a busy Saturday night.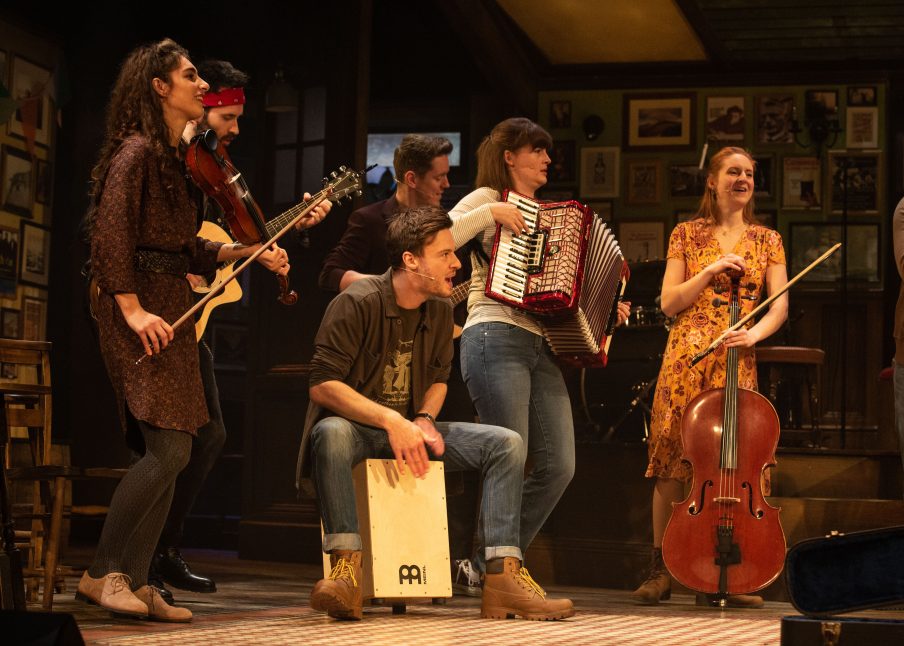 The show's based on the small budget movie from 2007 which was a hit with the critics and the stage version has won eight Tony awards and opened on Broadway, in the West End and around the world. It's not hard to see why.
There is an infectious joy in watching performers who genuinely love their music and this is a very talented cast with a great energy.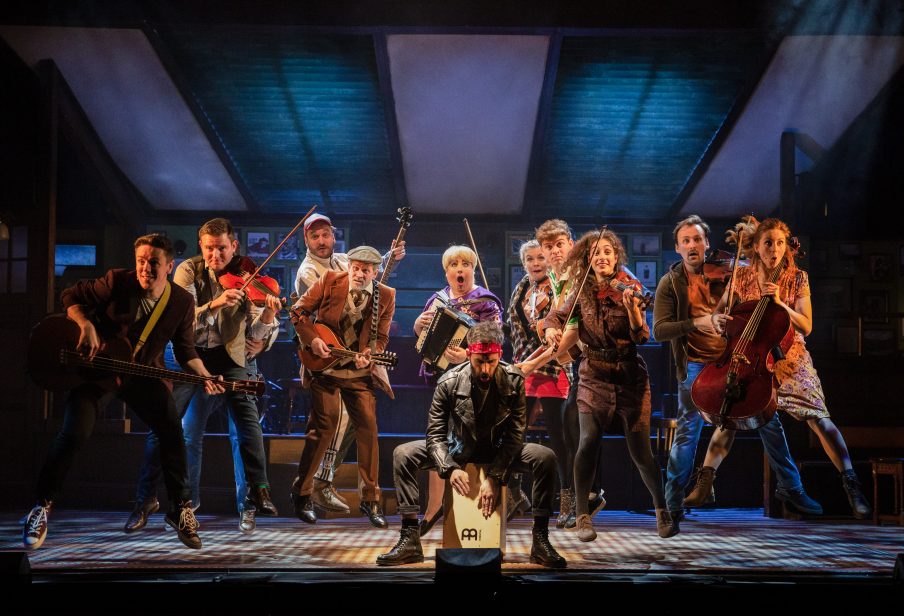 Once is an emotional rollercoaster that tells the story of two lost souls who remain nameless. An Irish 'Guy' who has had his heart broken and has lost his faith in his music and a Czech 'Girl' who heard him busking and encourages him to follow his dreams and leave his job as a vacuum cleaner repairer.
Over five intense days, their lives are changed and her optimism and enthusiasm help him to turn his life around but as their feelings for each other grow, it could be more than her Hoover that is broken.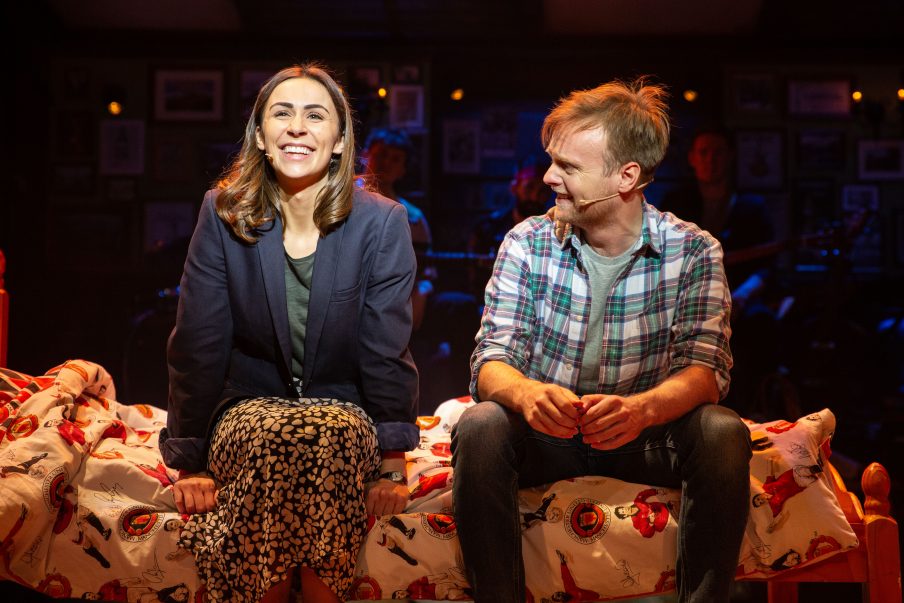 Daniel Healy stars as the 'Guy', giving a heartfelt and nuanced performance, expressing his emotions through some stunning songs. Emma Lucia, as the 'Girl' is querky and sassy on the surface but brilliantly portrays the sadness and frustration she tries to hide.
Completing the cast are an ensemble of musicians who play the Irish and Czech communities and all performers have a great chemistry together musically.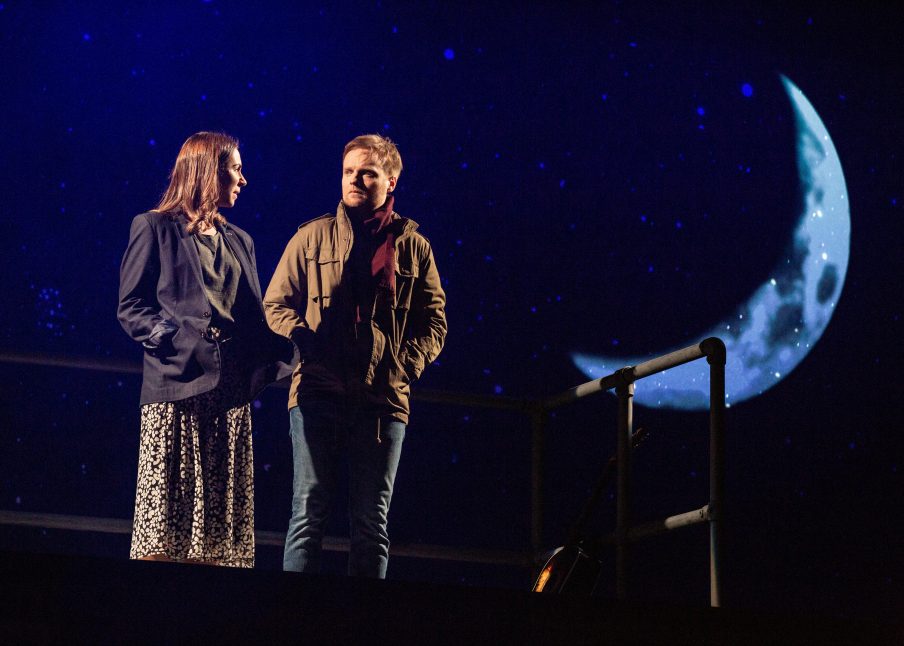 This is a show which is genuinely unmissable – describing the plot or the staging doesn't do justice to the way it will make you feel.
With a brilliant cast and fantastic, original music, Once is definitely one of the highlights of the season.
---