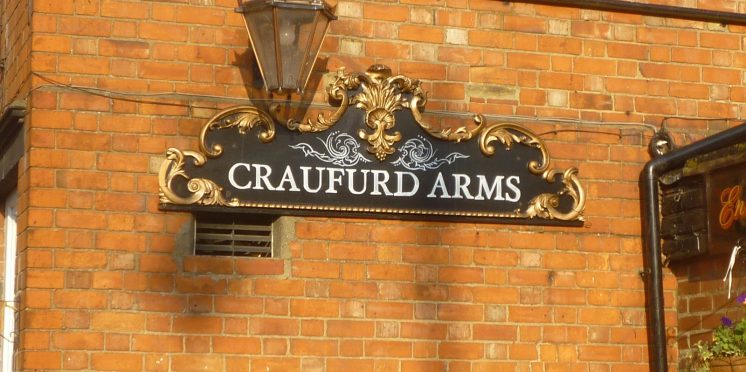 Craufurd Arms & MK11 venues launch crowd-funding campaigns after pandemic
The Craufurd Arms and MK11 music venues have launched crowd-funding campaigns to help them through the coronavirus pandemic.
Both of the venues have been forced to cancel shows and close their doors in the wake of the coronavirus pandemic and recent government recommendations.
As a result, both venues have asked for the support of their visitors and audiences in order to stay in business and resume their operations after the crisis abates.
The Craufurd Arms in Wolverton said they estimated need to cover 3 months worth of expenses if they were unable to get government financial support.
In a statement on their Facebook page to launch their crowd-funding campaign, they said, "In light of the recent recommendations by the government, we regret to inform you that in the interest of public safety, we have made the decision to postpone all events at The Craufurd Arms from the 20th March.
"Yes. This means we'll be closing our doors for the foreseeable future. Like so many other small, independent businesses, we now face an unpredictable and potentially very grave future.
"Whilst trying to stay positive and planning for the future, without the support of the government we have estimated that in order to be able to support our staff and pay our bills, we need around £2.5k a week. This is why we are crowdfunding for the worst case scenario – 12 weeks, which comes to £30k.
"Put simply: without support and action during these times, The Craufurd Arms will NOT survive and its staff and the future of the venue will be placed in a vulnerable financial position.
"At this point, while we understand that so many others are facing similarly uncertain times, we are encouraging everyone in the community and beyond who wants to play a part in safeguarding the future of The Craufurd Arms, to please donate generously to this fund should you have the means to do so.
"We will be offering merchandise, incentives, exclusives, and your place for eternity on our wall of fame, in return for your donations and support. To be clear, your donations will help our staff first, and any remainder will keep the Venue going by paying our considerable standing costs until we can reopen safely.
"We will be monitoring the situation and reacting accordingly to government advice. We would like to assure you that we are doing our best to reschedule everything in March, April & May and hope we can return to normality in June, July and August as we welcome you back with a full programme for the rest of the year."
Craufurd's crowdfunder is at: crowdfunder.co.uk/keep-craufurd-alive
In their own statement, the Kiln Farm-based MK11 venue said they were taking measures to decrease expenses but needed the support of their audience to stay in business.
They said, "Well folks, we hate to get our begging bowl out, but it's really come to this. We're an independent gaff, with no big financial backers and finite resources.
"We would like to reassure everyone that we have taken all measures possible to decrease our expenditure so we can weather this storm for as long as possible. Despite this, our existence is likely to end by the end of April if we don't have some sort of financial assistance.
"We ask for your support during these trying times so we can hopefully come out the other end and continue to provide a facility for live music in Milton Keynes."
The crowd-funder for MK11 is available at: https://www.gofundme.com/f/help-us-support-our-staff-at-mk11
---