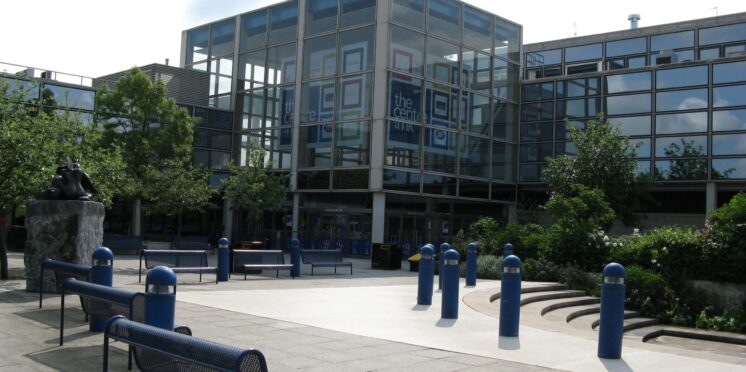 centre:mk and intu shopping centres to strip back to essential shops
The centre:mk and intu shopping centres in Central Milton Keynes will strip back access to their essential retailers.
In the centre:mk, the only shops to remain will be Boots, Superdrug, the M&S Food section, Poundland, Metro Bank, Holland & Barrett, TSB, Nationwide, Coventry Building Society, Halifax and Specsavers. The latter will only remain open for essential appointments.
The centre:mk advised that anyone looking to come to the centre is to do so in a safe manner.
They said, "We would stress that visitors must do so safely, washing their hands regularly, following social distancing guidance while accessing these services and supporting stores that have also put these measures in place.
"This situation is changing rapidly and we would recommend people continue to check our social media channels and message us with any specific questions."
As part of their revised operation, the centre:mk have also confirmed revised opening hours.
The centre will be open for its shops from 8:30am to 6pm. As part of this, people such as NHS workers, emergency service staff, teachers, carers, council workers, people over 60, vulnerable individuals, teachers and other essential workers will have a priority block to do their shopping between 8:30am and 11am on Monday-Saturday. The wider community will then have an 11am-6pm opening period.
The centre has also advised people who are showing symptoms not to attend, and for people to maintain a 2m gap to other customers and store staff.
The news comes after a number of retailers announced the temporary closure of their UK stores. Over the weekend and in the wake of the Prime Minister's announcement of a UK-wide lockdown, companies such as Primark, McDonald's, John Lewis, KFC, Nando's, River Island, Pret a Manger, Costa Coffee and Starbucks were among companies closing their UK physical retail outlets until further notice.
In a further statement, centre:mk director Kevin Duffy said, "The latest Government restrictions require that we all stay safe in our homes to protect the NHS and most importantly save lives, only leaving our homes for essentials.
"We are lucky in that members of our community can continue to gain access to food, pharmacies and financial services thanks to Mums, Dads, family and friends continuing to work in challenging circumstances. Their contribution in the fight against the Coronavirus is essential to ensure everyone can remain fit and healthy but it's also critical that we respect their health at the same time."
As for intu, all shops are to be closed except for the branches of Barclays, HSBC and Santander banks, all of which are based in this part of the shopping centre.
In their statement, the centre said, "Following the Government's update that all non-essential shops are to close, we can confirm that intu Milton Keynes will now be operating on a partially closed basis.
"intu Milton Keynes sits at the heart of its community and provides access to vital services such as pharmacies, supermarkets and banks. As many of these essential services can only be reached through the centre, we will ensure all our visitors are able to access the services they need whilst supporting those retailers who need to stay open.
"A small number of our team will be on hand to make sure our centres remain clean and safe places to visit."
---