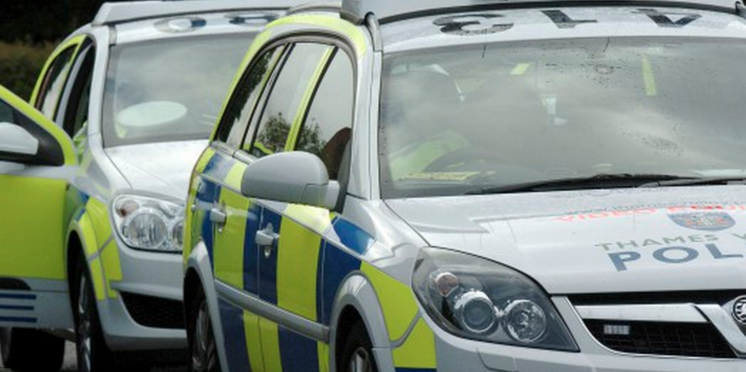 MK man jailed for driving offences and breaching coronavirus rules
A man from Milton Keynes has been jailed for a total of 20 weeks after he was convicted of numerous driving offences and breaching coronavirus traffic regulations in Oxfordshire.
Simba Munyoro, aged 44, of Murrey Close, Shenley Lodge, Milton Keynes, pleaded guilty to five offences at Oxford Magistrates' Court yesterday (06/04).
The offences were driving a motor vehicle with an alcohol level above the limit, driving while disqualified, using a motor vehicle on a road/public place without third party insurance, using a motor vehicle on a road when the load/passengers is likely to cause danger and contravening a requirement as to restriction of movement during the coronavirus emergency period.
Munyoro was in the village of Weston-on-the-Green near Bicester when he was seen by police officers driving into a petrol station with an insecure part of a bed on the roof of his van at 1.15am on Saturday morning (04/04).
When spoken to by officers, Munyoro stated that he was moving the bed for a key worker, claiming it was an essential need.
He was required to give a specimen of breath and blew a reading above the limit and was subsequently arrested.
Munyoro was also found to be disqualified from driving for an earlier drink driving offence, having no insurance and also having an unrestrained child in the foot-well of the vehicle.
He was charged with five offences on the same day and appeared at court yesterday, where he pleaded guilty to all offences. At the hearing, he was sentenced to eight weeks' imprisonment and banned from driving for a further 15 months, bringing a total disqualification of five years.
Munyoro also had a previous suspended sentence of 12 weeks' imprisonment activated, for an earlier drink driving offence in December 2019, meaning he must serve that consecutively, resulting in a total of 20 weeks' imprisonment.
Sergeant Mark Scully of the Joint Operations Unit for Roads Policing based at Bicester said, "Not only was Munyoro driving a vehicle while disqualified from doing so, he was over the limit for alcohol, had no insurance and was causing danger to a child passenger by having the child unsecured in the vehicle.
"Munyoro was also in direct contravention to the requirement which restricts movement during the Covid-19 pandemic, showing a flagrant disregard for the regulations.
"Although Thames Valley Police will always look to engage and encourage members of the public in the first instance, acts of criminality like this will be dealt with robustly.
"Munyoro should not have been driving in any case and he put his family and others at risk being over the prescribed alcohol limit, not to mention the potential extra pressure on emergency services at a time where there are clear directives to only travel if it is essential.
"This type of behaviour will not be tolerated and the sentence passed by the court reflects the view that the criminal justice system will take on these matters."
---