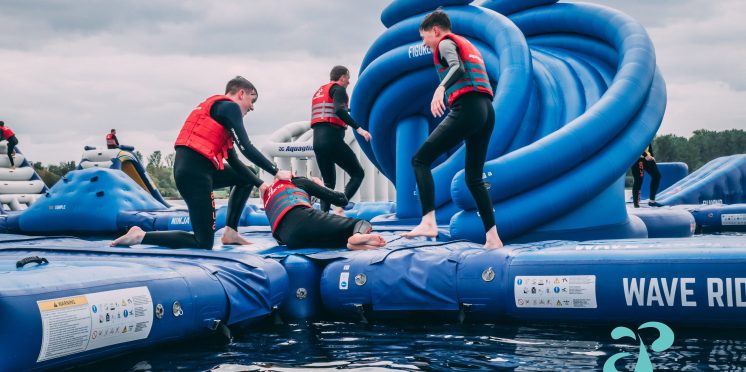 Aqua Parcs at Willen Lake prepares for 2020 summer return
The team at Aqua Parcs, Willen Lake have confirmed an opening date for the park and that they will be open this summer.
The water park will start from Saturday 4 July, and with safety their number one focus, the owners of Aqua Parcs have already planned for how the water park will operate to ensure visitors are safe but still enjoy their experience on the lake.
Numbers onto the park will be strictly limited. As part of their approach, the park has been split into 3 separate sections with visitors getting to experience each section during their session.
With many of the same slides, jumps and swings as last year, the team have voiced confidence that by putting in safety measures and restricting numbers, people can still enjoy the fun of Aqua Parcs.
"We have consulted industry experts and taken their advice on how we can open the park safely," says Kieron, Joint Owner of Aqua Parcs.
"While the process may be different, the experience on the lake will be just as fun, with less people on at one time."
Aqua Parcs is one of the biggest inflatable water courses in the UK and has seen an outpour of support and requests to open.
Joe Grix, Joint Owner said, "We have built up a fantastic base of supporters and people that love to go on the course and it's been wonderful to hear their support. This announcement is great for us but more so for those that want to enjoy the park."
Further details about booking and preparing for a visit can be found at www.aquaparcs.co.uk
---