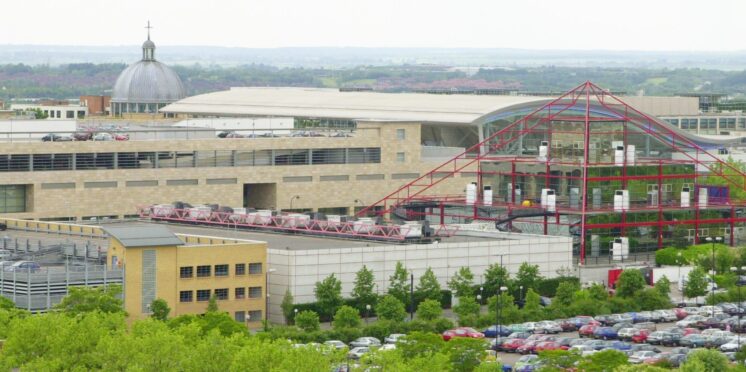 Local politicians criticise media reports MK is at risk of local lockdown
Local political figures have criticised national newspapers for "misleading" reports that Milton Keynes is to be put on a localised lockdown.
Several national newspapers, including the Daily Express and the Daily Mail, have reported that Milton Keynes is one of top 36 places at risk of a local lockdown.
This follows news over the weekend that a spike in cases will lead to the city of Leicester being subject to a local lockdown over the next 2 weeks.
In response to the reports, Milton Keynes Council has felt moved to reassure local people that the reports are based on a poor analysis of data. The story only includes one strand of publicly available testing results, where the number of positive tests rose from one to two in a week. While these are very low numbers, statistically it means a 100% rise in cases, and it is this number that seems to have led to the misleading reports.
Cllr Peter Marland said that the conditions were not to the extent that a local lockdown was required and were based on misleading data. He did however state that the virus was still circulating and that people were to remain wary as a spike can occur quickly.
He said, "I want to reassure people that we are not in any danger of a local lockdown at present. The reports of such a threat are based on a flawed analysis of data and are misleading."
"Our Covid-19 infection rate in the city remains low, but the virus is still circulating in our population and our strong instructions are to keep following infection control and social distancing guidelines. Spikes can occur quickly, and our low numbers should not be a green light to complacency.
"Reports with no basis like this are worrying, but they are also dangerous. It may be that at some point we do have a local second wave, and we need to keep people on board with up to date and correct information, something we are pressing the government to provide in a way we can have full confidence in."
The statement follows comments by local MP Ben Everitt that the data hinting a potential local lockdown may be needed in Milton Keynes was inaccurate. The MK North MP said yesterday that its vital to continue to follow the rules as the pandemic reaches its next phase, but he added cases in Milton Keynes remained low enough that the risk of a local lockdown wasn't there as it was in other places.
He told MKFM, "There is no data to suggest that Milton Keynes is currently at risk of a local lockdown. Cases remain low.
"Local lockdowns, of course, will be applied where appropriate as part of our continuing plans to control the virus.
"By following the advice, staying alert and controlling the virus, people in Milton Keynes have been playing their part in keeping the number of new cases here low.
"It's vital we continue to follow the rules as we move to the next phase in our battle against Covid-19. We've protected the NHS from being overwhelmed and in so doing we have saved lives."
---