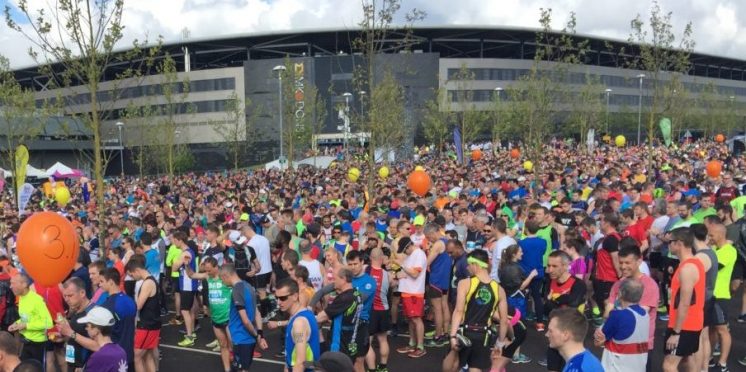 MK Marathon organisers unveil plans for "Reimagined" race
The organisers of the Milton Keynes Marathon have unveiled plans for a reimagined version of the usual events to take place in early September.
The race would have originally taken place in May, but as was the case with many spring events, it was pushed back due to the coronavirus crisis.
Given the current uncertainty of the pandemic, and the lack of clarity for the future of mass participation events, the 2020 Rightmove MK Marathon Weekend will no longer proceed in the traditional way.
However, organisers will give participants an exciting racing alternative to ensure they still get the race experience that they were hoping for this September.
The marathon's organisers want runners to experience all the excitement and joy of running the event, but in a safe and sensible way that will observe the need for government imposed social distancing.
The MK Marathon Reimagined event is not a virtual race, but will instead by an EA measured and certified race route taking in the beautiful lakes and scenery of Milton Keynes.
This self-supporting race features advanced GPS timing technology with built-in turn-by-turn voice navigation for round-the-clock service in a two-week period in September.
All results will be recorded and a leader board maintained. Runners will be rewarded with the inspirational VE 75th anniversary themed medals, as was the original plan.
All September entrants will automatically be ready to race the Reimagined event.
There is still time to register for the epic 2020 Rightmove MK Marathon Reimagined (September 6-19). All races are open including the Marathon, Half-marathon, Marathon Relay, Turing 10k, Rocket 5k and Superhero Fun Run. This is a unique opportunity for runners to enter one or all distances.
Visit www.mkmarathon.com for further details and to sign up.
---