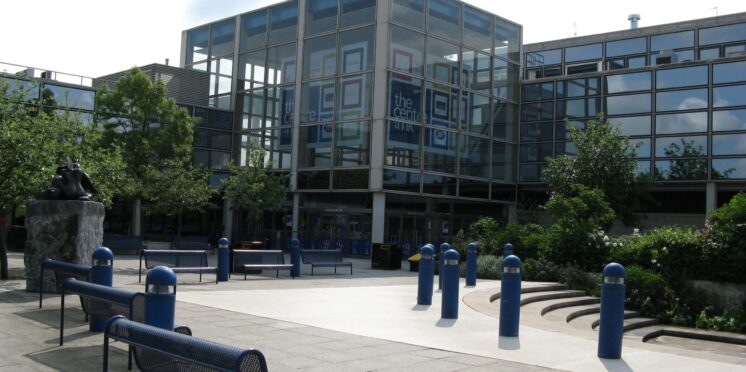 Cafe Rouge branch in centre:mk to close as owner goes into administration
The owners of restaurant chain Cafe Rouge have confirmed their Milton Keynes branch will be closed after they fell into administration.
Casual Dining Group, which owns the restaurant chains Cafe Rouge, Bella Italia and Las Iguanas, went into administration earlier this week and will close restaurants across the UK, laying off just over 1,900 employees in the process.
The news was confirmed two days before restaurants were allowed to re-open for table service after they were closed in March as part of the UK's coronavirus-induced lockdown measures.
Casual Dining Group had been struggling with losses for most of the time since rebranding in 2015. Shortly after lockdown, reports had suggested that one of Cafe Rouge, Bella Italia or Las Iguanas might be placed into administration, but instead the whole company will now enter this process.
In a statement this week, Casual Dining Group CEO James Spragg said, "After reviewing all our options with advisors, it became clear that we needed to take this action in order to protect the business and secure the best possible future for Casual Dining Group as we look to conclude a potential sale.
"We are acutely aware of our duty to all employees and recognise that this is an incredibly difficult time for them. Working alongside the Administrators we will do everything we can to support them through this process with a view to preserving as much employment as we are able to."
91 branches of the 3 restaurants nationwide will immediately be closed as part of the administration process.
The company's branches of Bella Italia and Las Iguanas in Milton Keynes will remain open for now, although the company has also confirmed the Bella Italia branch at Luton Airport will also be closed.
Cafe Rouge is the second restaurant at centre:mk to announce it will not re-open, with the nearby branch of Carluccio's being closed after the branch was not included in a rescue package for the troubled Italian food restaurant chain.
Other nationwide food chains have reported financial issues, with burger chain Byron also preparing to line up administrators and the owners of sandwich retailer Upper Crust also confirming it is laying off up to 5,000 employees.
---