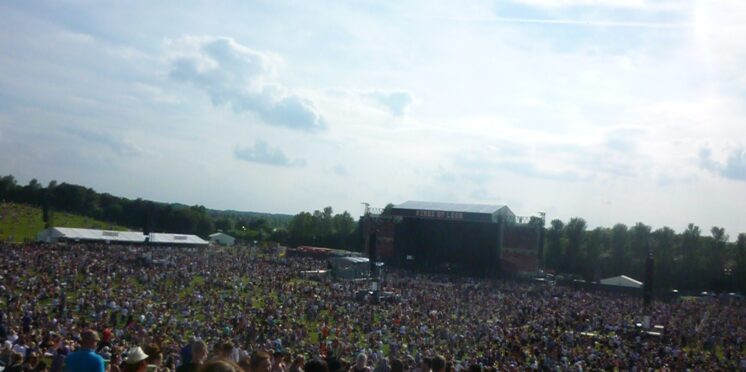 Extra SIX musical run leads extension to MK Bowl drive-in shows schedule
A further run for the British musical SIX leads the latest round of additions to the MK Bowl drive-in series.
The latest additions to the Utilita Live at the Drive-In series includes a further 9 performances of SIX as part of the updated schedule.
1 extra performance has been added to the initially scheduled run at the Bowl in August 4th-9th, while an extra 8 show run has been added for September 15th-20th. This will include 2 shows each on September 19th and 20th.
The original run is scheduled to be the start of SIX's drive-in run.
Two extra performers have also been added. Former Soft Cell singer turned solo artist Marc Almond will perform in early September, while Albanian EDM pop star Elvana has also been added to the bill for a show in late August.
Tickets will go on sale at Ticketmaster this week, with tickets for the other shows available.
The revised schedule of acts playing the Milton Keynes venue as part of the drive-in entertainment series is as follows:
July 30th – Tony Hadley
August 4th-9th – SIX The Musical (9 shows, including 2 each on Thu 6th, Sat 8th and Sun 9th)
August 4th – The Streets
August 6th – Brainiac Live
August 7th – What's Love Got To Do With It?
August 10th – Wiley presents Boasty Gang
August 11th – Reggae Roast VS Gentleman's Dub Club Sound System
August 12th – Skindred
August 13th – Dick & Dom
August 13th – Tom Grennan
August 14th – Kaiser Chiefs
August 14th – M Huncho
August 15th – Cream Classical Ibiza (2 shows)
August 16th – Sigala
August 18th – Beverley Knight
August 18th/19th – The Tiger Who Came To Tea (3 shows, including 2 on the 19th)
August 19th – Lightning Seeds
August 20th – Boyzlife
August 20th – The Snuts
August 21st – Russell Watson
August 22nd/23rd – Dinosaur World Live (3 shows, including 2 on the 23rd)
August 22nd – Bjorn Again
August 22nd – Embrace
August 25th – Brand New Heavies
August 27th – Dizzee Rascal
August 28th – Ash
August 29th – Elvana
August 30th – Gary Numan
August 30th – Reef featuring Andy Taylor
September 3rd – Whitney Queen of the Night
September 3rd – The Zutons
September 4th – Comedy Store (2 shows)
September 10th – Marc Almond
September 12th – Jack Savoretti (2 shows)
September 13th – KT Tunstall
September 15th-20th – SIX The Musical (8 shows, including 2 each on Sep 19th and Sun 20th)
---