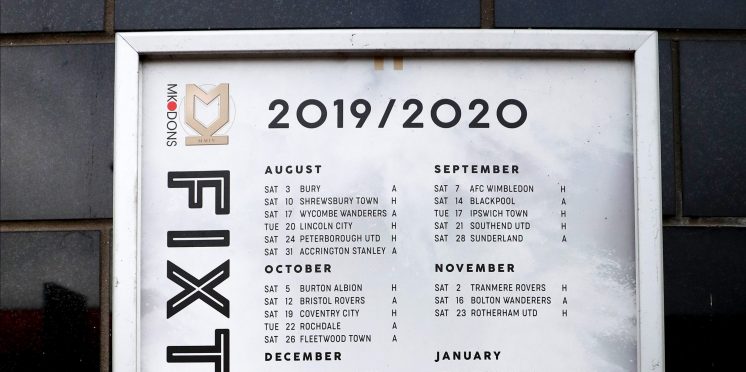 2020-21 League One season to start on September 12th as dates finalised
The 2020-21 League One season with officially begin on September 12th, after the Premier League and EFL announced the dates for next season.
Ahead of the final day of the delayed 2019-20 Premier League season taking place this weekend, the top 5 tiers in English football now have start dates for the following campaign confirmed.
All of the top 5 tiers will start on the weekend of September 12th, with the final day of the EFL to happen on May 8th/9th. The Premier League will run on until May 23rd, which will be the final day of the top flight's season.
The move comes after the transfer window dates were announced a few weeks ago. The window will open on Monday (27/07), and will run until October 5th, with a further domestic window for EFL clubs running until October 16th.
The first games of the season will be the first competitive games for most League One and Two sides since the start of March. MK Dons' last match took place against Doncaster on March 7th, which has also been the last time that their opponents that afternoon played.
It is not yet specified when the English football's knockout tournaments may take place, with the leagues confirming that talks are still ongoing.
It is also not yet clear when fans will be allowed back into stadiums. All games played in England since football restarted in mid-June have been played behind closed doors.
The government said last week that pilots for letting a limited number of fans into games would start from early August with a view to letting fans in from October, subject to the implementation of a number of coronavirus-safe guidelines.
---