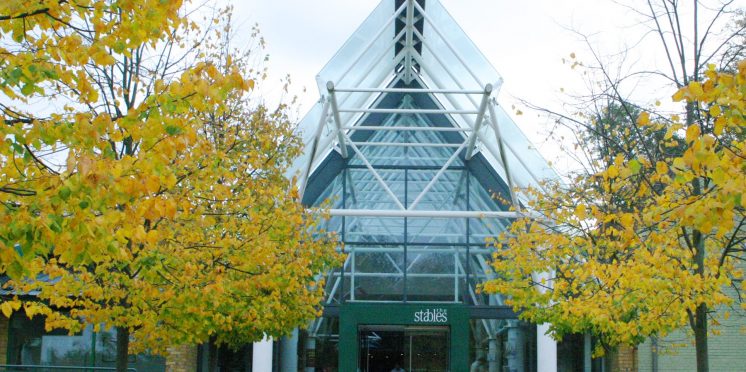 Stables Theatre in MK to offer "Movies on the Mound"
The Stables Theatre in Milton Keynes is the latest venue to announce a drive-in movie and dinner experience, with the venue holding it in their grounds.
Over the weekends of 7-9 and 14-16 August, The Stables will be offering the arrangement as a 'boutique' drive-in-and-dine experience in their leafy, green grounds.
Tickets are being sold as an all-inclusive package, including a selection of delicious food courtesy of the multi-award-winning local firm Bandit Street Food.
Weather-permitting, patrons will able to sit outside next to their vehicles to enjoy the film.
People interested in going are asked to choose which film or films they'd like to see, decide how many people they'd like to book for, and select how much food they'd accordingly like to order.
While exact food orders aren't collected in advance, visitors will need to select how many sharing platters for 2, meals or mini-meals they would want to order.
Tickets are priced from £60 for afternoon & evening films, or £50 for morning films, which will admits one car, one driver and one passenger and includes either one sharing platter and one free drink per person, or two classic/mini meals and one free drink per person. Any extra people will be charged accordingly.
Patrons must select either a Standard Car Ticket, Large Car Ticket (SUV's and 4 x4s) or Blue Badge Car Ticket to gain access to the site on the day, and are asked to book only one type of Car Ticket per film.
Once that and any extra people per car are sorted, people are asked to process booking. Once bookings are done, patrons will then be sent two emails – one to confirm bookings and another to ask for food and drink orders, plus further details about the vehicle being taken.
Films currently advertised are correct but may be subject to change due to licensing regulations, and patrons will be notified in advance of the screening if there are changes.
Movies showing include classics such as Grease and Moulin Rouge, along with more recent fare like La La Land, Rocketman and The Greatest Showman.
To check out the list of films showing and book tickets go to stables.org/movies-on-the-mound
---