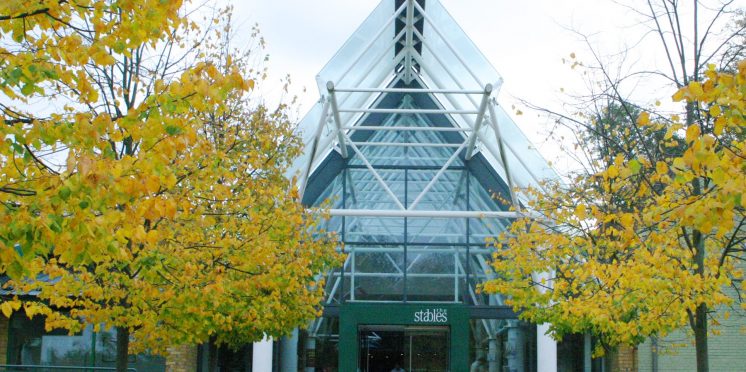 MK venues react as government decisions for culture funding revealed
Milton Keynes venues have voiced their reaction after the local beneficiaries of government's culture funds were revealed.
With the coronavirus crisis leading to the mass shutdown of most concert venues, theatres, museums, galleries and other arts and culture venues in the UK, many of which have yet to re-open or only seen partial numbers, the government confirmed earlier this year that they would be setting up a fund to help support venues until they can reopen.
Local venues to receive cash included the MK Gallery, Bletchley Park, the Stables and the Craufurd Arms, with local MP's confirming the news in statements earlier today and praising the establishment of the plan as something to benefit MK's arts and culture scene in this difficult time.
In total, venues across Milton Keynes have been the recipients of around £2.1million in funding, with 4 in each of the two respective MK constituencies receiving funds.
In a statement on their website, The Stables in Wavendon voiced delight to be receiving a cash injection. They said, "The Stables is pleased to welcome the news from Arts Council England today that it has been awarded £847,013 from the Culture Recovery Fund.
"The award will support the charity over the coming 6 months as the COVID-19 restrictions continue to inhibit musicians from touring whilst social distancing measures and local lockdowns are still in place.
"Over the next 6 months The Stables plans to continue its music education work and present a number of socially distanced concerts at the venue in Wavendon, Milton Keynes. It will also enable The Stables, producers of IF: Milton Keynes International Festival, to rescope the event which was cancelled earlier this year
"Following the lockdown in March, The Stables lost 95% of its income posing a huge financial challenge in its 50th anniversary year."
MK Gallery also voiced their gratitude at the news.
They said, "The new MK Gallery opened in March 2019 after a major renovation and extension and attracted overwhelming acclaim and 150,000 visitors before having to close for lockdown in March 2020.
"Since then, we have welcomed only 20% of the visitors we would normally receive so we are relieved and delighted to have been awarded £250,000 from the Culture Recovery Fund, which will help us to bridge the gap until we can build audiences back up again in the coming months. We are also looking forward to now being able to work with more of the local, creative workforce."
In a brief post on Twitter, Bletchley Park said, "We are pleased to announce that Bletchley Park has received £447,000 from the #CultureRecoveryFund. We are so grateful for the support. This funding will go some way to help our financial recovery from the impact of the coronavirus pandemic."
The Craufurd Arms venue in Wolverton has also received monies.
In a post on their Facebook, they said, "We gave a huge sigh of relief this morning as we received confirmation of partial funding. The funding is awarded by Arts Council England and Department for Digital, Culture, Media and Sport, HM Treasury as part of the 1.57bn cultural recovery fund.
"Although not the full amount needed, this will go along way to see us through these uncertain times, and allow us to continue operating at a loss until we are able to reopen fully. Our thoughts go out to other organisations in our sector who were less fortunate today.
"A very special thanks goes out to all at Music Venue Trust for the help and guidance with the application and support they have shown all in our sector during the pandemic. Noteable mention to Luke Hinton (legend) as our regional coordinator."
Local dance studio Motus, who co-ordinate dance events across the local region, have also benefitted. They said, "MÓTUS are delighted to announce that we have been awarded funding from the Recovery Fund via Arts Council England. This money allows us to further our infrastructure to have more impact and reach and strengthen legacy and vision."
Not everyone however was able to confirm their funding applications were a success.
One disappointed venue was the MK11 venue in Kiln Farm, which revealed they had been unsuccessful.
In a statement on their Facebook page, they said, "Bad news guys and girls. We were unsuccessful in our application to the Cultural Recovery Fund.
"Our hearts go out to the other venues who were unsuccessful and massive congratulations to all those venues that have been saved.
"Now begins the hard road ahead. We don't know what's in store, and don't quite know what else to say. Not a good day."
Similar disappointment was voiced by Wolverton venue Unit Nine, who said on their own Facebook page, "We are extremely gutted to let you all know that we were NOT successful in our bid for government funding support as part of the 'Culture Recovery Fund.'
"We are happy that many other venues are of course being financially supported because it's livelihoods we are talking about here, not just venues as a whole, however, it doesn't stop us from feeling totally dejected. We believe that we are hugely cultural & a diverse venue, so it's a shame we did not meet the criteria.
"It's now going to be an extremely tough road ahead. We will go into more detail later this evening. Thanks for your continued support."
---