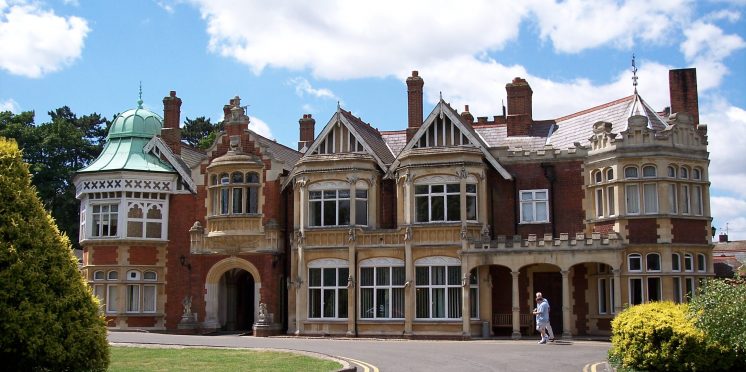 Bletchley Park confirm Facebook and government financial support
Bletchley Park has confirmed they have received grants from both Facebook and the UK government in financial support.
The Trust received news earlier this week it will receive £447,000 from the Government Department of Digital, Culture, Media and Sport's Culture Recovery Fund, when they also received a £1 million donation from the social media giant Facebook to be paid over the next 2 years.
The support will contribute to the Trust's operational running costs for this period, and therefore alleviate some of the £2M deficit the trust anticipates in 2020.
Facebook's donation, given in recognition of the importance of Bletchley Park's ongoing legacy as a birthplace of modern computing, will help ensure the Trust's future survival.
The donation will enable the continuation of Bletchley Park's recognised and award-winning visitor experience, exhibitions and learning programmes. It will also save some at-risk roles that otherwise would have been made redundant, retaining important skills and experience across a range of the museum's functions.
Iain Standen, CEO of Bletchley Park, said, "We are very grateful to both Facebook for their generous donation and DCMS for their financial support. Facebook's donation highlights the ongoing legacy of pioneering technology developed here during World War Two.
"Whilst the Culture Recovery Fund demonstrates how vital it is to the nation to save heritage sites like Bletchley Park. With this significant support, we at Bletchley Park can weather the current crisis and survive into the future, keeping the doors open for future generations."
Caroline Dinenage, Minister for Digital and Culture, said, "The work carried out at Bletchley Park in World War Two helped shape the country we live in today and it is vital to preserve this legacy for generations to come. This funding from Facebook builds on more than £400,000 provided by the Government's Culture Recovery Fund to Bletchley Park Trust and will enable it to continue its important work long into the future."
Steve Hatch, Facebook's Vice President for Northern Europe, said, "The historic achievements of Alan Turing and the Bletchley team have benefited all of us greatly, including Facebook, and we're thrilled to help preserve this spiritual home of modern computing.
"The UK is our biggest engineering hub outside of the US and responsible for significant technology developments including the Artificial Intelligence that keeps our community safe. This wouldn't have been possible without the legacy of Alan Turing and his codebreaking colleagues, and our hope is that Bletchley staying open inspires the next generation of engineers."
---