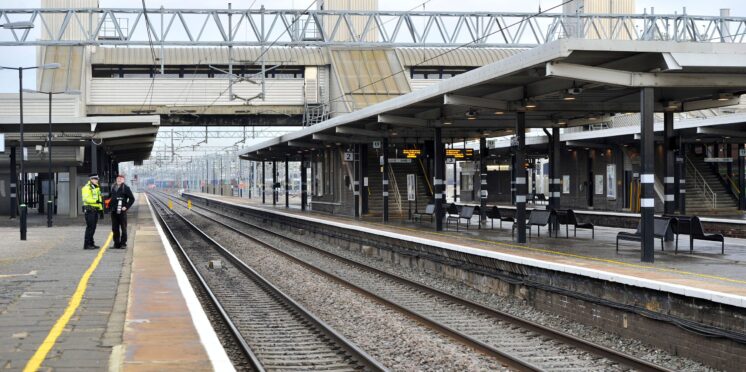 Network Rail confirm further work on MK lines for HS2 and EastWestRail
Network Rail has confirmed details of maintenance projects that will affect the line between Milton Keynes and London in 2021.
The main local work is in aid of the High Speed 2 and EastWestRail projects, which are both currently in development.
High Speed 2-related works will see the closure of two of the tracks going into London Euston station over 2 non-consecutive 6 week blocks, first between April 2nd and May 17th, and then again between July 17th and August 31st, with additional weekend work over the Easter and August bank holidays thrown in.
These are towards the planned expansion of Euston, which has been earmarked as the terminus for HS2 when it opens in the late 2020s/early 2030s and which is currently undergoing associated redevelopment plans.
Continued work is also being done during 2020-21 on the Bletchley flyover that crosses the West Coast Main Line on the south side of Bletchley railway station, as part of the ongoing work towards the EastWestRail project.
There have already been road closures in Bletchley throughout 2020 in aid of the EastWestRail project, which plans to re-open the former train line between Oxford and Bedford. This is part of overall plans to eventually reach Cambridge and restoring a rail link closed to passenger trains in the 1960s.
Earlier this month, Bletchley and Fenny Stratford council confirmed that related work to relocate compound and weighbridge near the Brunel roundabout in central Bletchley, additional road improvement works near the roundabout and temporary sheet piling activities to be installed around several of the remaining flyover piers near to Buckingham Road will continue around the road and flyover until late December.
Work on preparing the route for train tracks to eventually be laid began in earnest earlier this year, with a current planned opening date of 2023 for tracks between Bicester and Bletchley to connect already open lines between Oxford & Bicester, and between Bletchley & Bedford.
Furthermore, on the West Coast Main Line as a whole, Network Rail have confirmed there are to be ongoing track replacement works between Rugby and Birmingham, between Crewe and Warrington, between Preston and Lancaster, and between Carstairs and Carlisle over the course of next year.
---