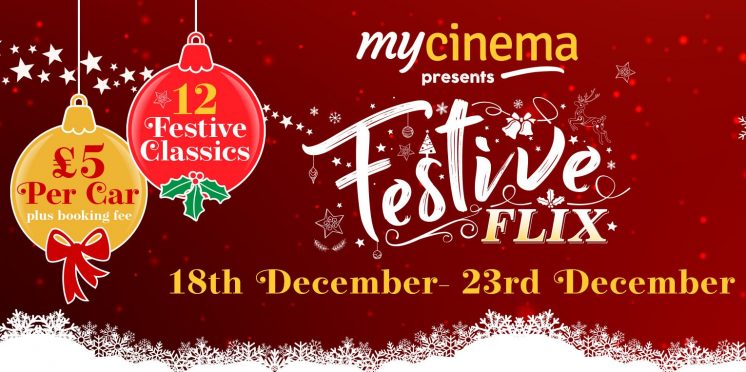 'MyCinema' is back to bring Christmas Movie Magic
MyMiltonKeynes and MK Council are bringing the 'MyCinema' screening season back for the festive season to bring some Christmas movie magic to Milton Keynes.
After the huge success of 'Spooky Screenings' across the October half term for Halloween, the 'Festive Flix' season will run from Friday 18th December until Wednesday 23rd December and will bring some of the best, classic family Christmas movies to the big screen.
Films being shown will include Elf, The Santa Clause, The Grinch, Frozen & Frozen 2, The Muppet Christmas Carol, Die Hard, Love Actually and more. In all, there will be 20 showings across the six days running up until Christmas.
Tickets go on sale at 12 noon on 1st December and as before, tickets cost just £5 per car + a small booking fee, with a maximum of six people per car. 100% of ticket sales will be donated to MK FoodBank, and over half term this raised over £9,000 for the local charity.
As an added bonus, anyone attending is being asked to make a voluntary donation of an item of food for the charity to help their vital supplies across the festive season. This will be collected upon arrival.
The full schedule of dates, times and films will be available to view at mymiltonkeynes.co.uk/my-cinema from Saturday 28th November. Please also visit the website for important information re COVID-19 safety and security measures in place.
---