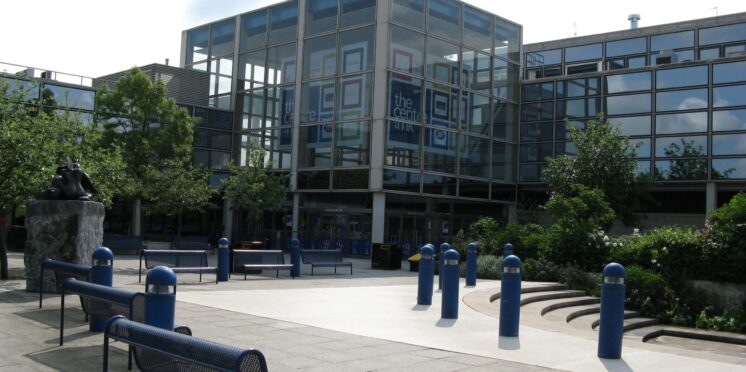 Toy store Hamley's opens Milton Keynes pop-up store
The renowned toy store Hamley's has opened a pop-up outlet store at the centre:mk in Milton Keynes.
Open in centre:mk's Midsummer Arcade, the pop-up features expert
toy demonstrations and exciting in-store appearances from much-loved characters, with the experience designed with the ambition of creating an immersive show for all ages over the Christmas period.
Hamley's pop up MK store opened on December 2nd, coinciding with the UK's easing of lockdown restrictions and the pre-Christmas re-opening of non-essential stores.
Visitors to the store can expect to see games, puzzles, and arts and crafts from well-known brands such as LEGO, Barbie and Playmobil, as well as stocking Hamleys' own exclusive toy collections.
The move came in the same week that the centre:mk opened its Christmas grotto, themed on the famed Beatrix Potter series Peter Rabbit and designed to work to social distancing measures.
Kevin Duffy, Centre Director at centre:mk, said, "We are thrilled to welcome Hamleys to centre:mk for its first ever opening in the area. The toy emporium is a British staple and will no doubt enhance the Christmas offering at centre:mk. Paired with the new, Peter Rabbit™ themed grotto, we look forward to welcoming visitors back to the shopping centre as soon as lockdown restrictions have eased to enjoy the ultimate Christmas day out at centre:mk."
Mr. Sumeet Yadav, Chief Executive Officer of Hamleys, added: "As a brand, we have recently begun to branch out in to the world of pop-up retailing and we are thrilled to be joining centre:mk with our latest pop-up store.
"Like Hamleys, centre:mk has been an icon for years and we are sure the children of the region will enjoy exploring our latest store."
---