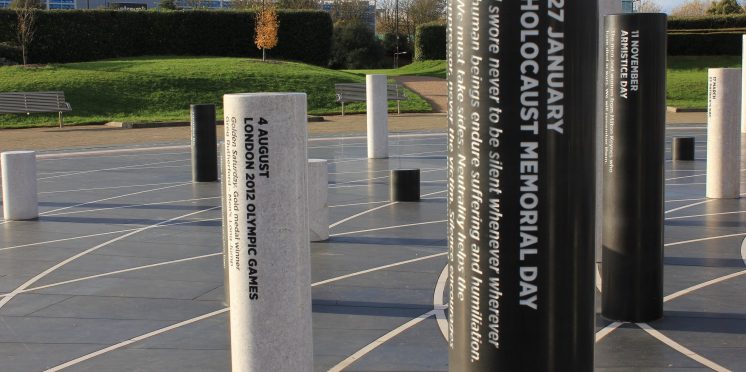 MK Rose to host event to commemorate Holocaust Memorial Day
The MK Rose space in Milton Keynes has confirmed details of an event for Holocaust Memorial Day later this month.
Holocaust Memorial Day 2021 is Wednesday 27 January, which is the day for everyone to remember the millions of people murdered in the Holocaust under Nazi persecution and in subsequent genocides in Cambodia, Rwanda, Bosnia and Darfur.
On this day, there would normally be people gathered at The Milton Keynes Rose to honour survivors of these regimes and challenge ourselves to use the lessons of their experiences to inform our lives today.
This year it will not be possible to hold a Holocaust Memorial event at the Milton Keynes Rose in Campbell Park, as usual, because of Covid-19 restrictions.
Instead, there will be a short talk by Paul Salver, formerly a teacher at Sir Herbert Leon Academy, some words from the Mayor of MK Cllr Andrew Geary and a poem for the occasion by Mark Niel, and all of these will be posted on the website www.miltonkeynesrose.org.uk to mark the date.
2021's theme 'Be the Light in the Darkness', is a quotation from Holocaust survivor Gena Turgel, a great friend of Milton Keynes where she visited the Sir Herbert Leon Academy several times to talk about her experiences in Nazi concentration camps.
In her memoirs, Gena said, "We will continue to do our bit for as long as we can, secure in the knowledge that others will continue to light a candle long after us."
Gena's sentiments are replicated in a new publication about the Holocaust from Living Archive MK: Echoes and Reflections: Remembering the Holocaust in Milton Keynes, a collection of memories and insights from contributors who have worked or lived in MK during the last 50 years.
The editor of the collection Marion Hill DL said, "For me, these contributors represent the candles depicted on the cover of the book, as our 'light in the darkness'. It is a powerful statement to the modern world that not only must we not forget; we must do more – to prevent any genocide."
Mayor of Milton Keynes Councillor Andrew Geary said, "The Holocaust is a deeply uncomfortable but very significant part of our history. But these uncomfortable and deeply moving parts of history must never, ever be erased from our minds or memories. For it is as we remember the past that we also shape the future."
---