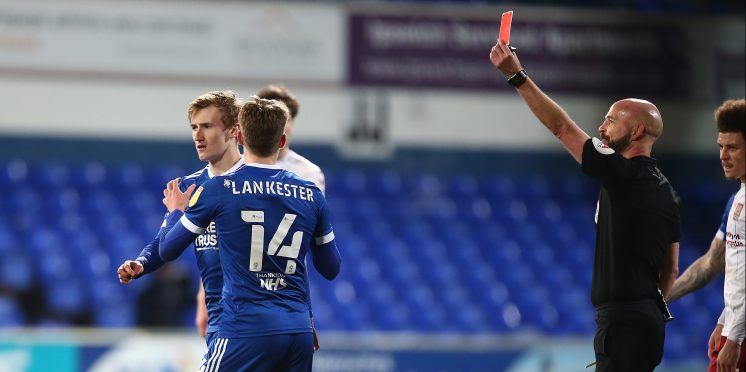 Referee Darren Drysdale charged after incident in Ipswich-Northampton game
Football referee Darren Drysdale has been charged by the FA after clashing with an Ipswich player during their game with Northampton.
The 49-year-old has been charged by the FA with improper conduct following an incident in the 90th minute of the League One meeting last night, where he appeared to confront home player Alan Judge.
Judge felt he should've been awarded a penalty after a challenge in the Northampton penalty area, and after the Irishman went to Drysdale to protest, the referee appeared to lock heads with him before Ipswich and Northampton players separated them.
Drysdale has until March 4th to respond to the FA charge.
In a statement to the media, Drysdale apologised to Ipswich Town for his behaviour.
He said, "I fully understand that it is important for us as referees to maintain our composure throughout the game and always engage with players in a professional manner.
"I'm sorry that I did not do that last night and I can only apologise to Alan and Ipswich Town."
---