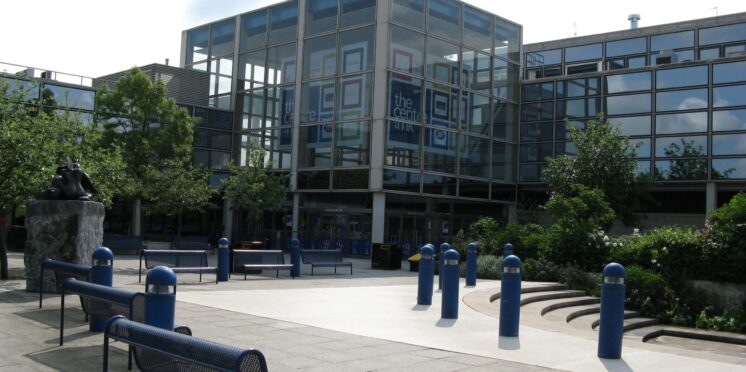 Harrods concept store H Beauty opens in centre:mk shopping centre
The centre:mk shopping centre has welcomed the opening of Harrods' concept store H Beauty, which opened on 29th April 2021.
The stand-alone beauty destination by Harrods is a 29,000 sq.ft. space bringing together a diverse portfolio of premium brands and luxury beauty services and experiences.
The opening is part of Harrods Beauty's ambitions to bring Harrods' beauty expertise, curation, and luxury shopping experience to new communities across the UK.
Each store is developed with the local beauty community in mind, bringing the latest must-have products and experiences to local customers, often for the first time. Inclusivity, empowerment, and self-expression have been graded as priorities at the heart of H beauty's ethos, and Harrods buying team, led by Annalise Fard and Mia Collins, has carefully curated the Milton Keynes stores' offering, with the goal to empower the H beauty community to explore and celebrate their self-identity through beauty.
Annalise Fard, Director of Beauty at Harrods, commented, "The latest H beauty opening at centre:mk marks another significant addition to the UK's beauty retail landscape and I am absolutely delighted to be creating an exciting new destination for our beauty community. As well as opening the most beautiful retail destination, we are so excited to be meeting beauty lovers and experts across the local community and bringing them into the H beauty family.
"The new H beauty store at centre:mk will house an array of luxury brands including Dolce & Gabbana, La Mer and Roja Parfums, as well as fantastic beauty services. At Harrods, we take great pride in knowing our beauty community and using our authority in the beauty space to ensure that the portfolio of brands and products across each H beauty store are tailored to suit the local customer, and this is reflected at H beauty centre:mk with the array of beauty collections and services."
---