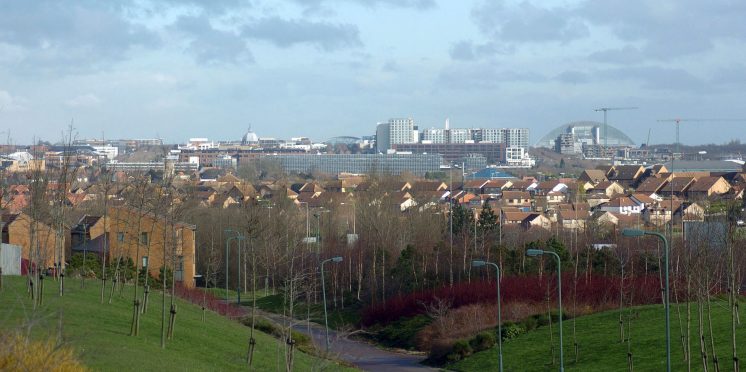 MyMiltonKeynes to expand homeless prevention programmes
MyMiltonKeynes have announced the expansion of their homeless prevention schemes.
As we find ourselves emerging from the chaos of the past 12 months, homelessness in Milton Keynes is once again becoming an increasingly prevalent topic.
The end of the government's financial Covid support is now in sight and it is understandably a worrying time for the charities that support those who are most 'at risk' of homelessness within our community.
MyMiltonKeynes' Tap to Donate scheme was launched shortly before lockdown, using a programme which encourages CMK visitors to give a contactless donation in support of Milton Keynes Homelessness Partnership.
Two extra machines have been set up in Central Milton Keynes, making up a total of eight locations where you can now Tap to Donate across the city. It is now hoped that those returning to shopping, dining and working in CMK will dig deep to support those that have been left vulnerable by the pandemic.
The eight Tap to Donate machines are located at:
Central MK Railway Station
Network Rail Headquarters
John Lewis Customer Collections
Jury's Inn
Midsummer Place (near Gap)
Midsummer Place (near Zara)
Xscape MK
Centre:mk (Guest Services)
Tracey McCillen, Chief Executive of Milton Keynes Homelessness Partnership, explains, "MKHP is a network of organisations who connect to prevent and end homelessness in MK. We are working harder than ever with our partners and local authorities to mitigate the inevitable after-effects of the pandemic on those most 'at risk' of homelessness. Homelessness is many things. It's important we don't make assumptions and we should always see the person, rather than the circumstance. It is more important than ever that we receive the support we need, to do everything within our powers to ensure adults, families and young people across MK get the help they need.
"Thank you to MyMiltonKeynes for boosting the reach of Tap to Donate with two brand new machines, which are situated in areas that will very likely have a high number of visitors. MKHP supports real collaboration for real change and MyMiltonKeynes and their support is a great example of that. If you're visiting CMK over the coming months, we would encourage you to give whatever you can, through this quick and easy donation facility."
For further information about Milton Keynes Homelessness Partnership and how you can support its work visit https://mkhp.co.uk/.
Visit mymiltonkeynes.co.uk for further information and to keep up to date with all of the latest information from Your Business Improvement District follow @MyMiltonKeynes on Facebook, Twitter, Instagram and LinkedIn.
---