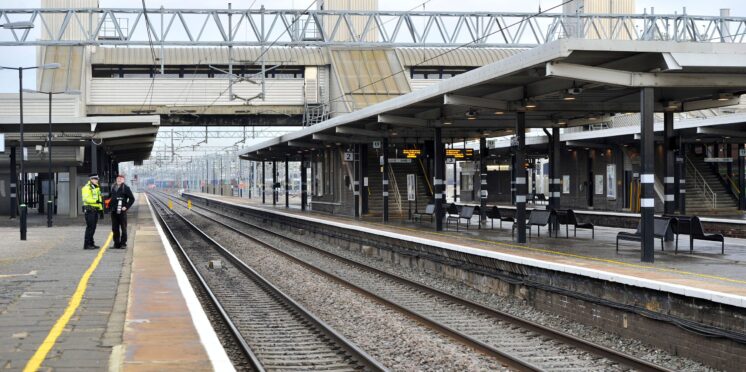 Trains via MK and Northampton affected by pandemic-related staff trouble
The operators of trains on the route via Milton Keynes and Northampton will revise operations in the wake of pandemic-related staff trouble.
Both express train operator Avanti West Coast and local service based London Northwestern Railway have announced they will be revising timetables in light of these difficulties.
The issue with a lack of numbers due to covid cases and self isolation requirements, known colloquially by the media and business figures as a "pingdemic", has affected a number of industries in recent weeks in light of the UK's growing new coronavirus case numbers and self-isolation requirements under the test and trace programme.
Train companies have been among those affected, with a number of rail companies across the UK having to cancel trains at short notice in recent weeks due to train crew availability being compromised by positive cases and the test & trace system requiring other staff to self-isolate.
In their statement, Avanti confirmed revisions to service levels on its routes from London to Birmingham, Manchester and Holyhead.
They said, "Please be aware that we will be operating a reduced timetable, which will come into effect on Monday 26 July until Monday 30 August. This will affect our Manchester and Birmingham routes, where services will be reduced to one train per hour. Services to and from North Wales will also change – with one train per day and a shuttle service between Holyhead and Crewe.
"We always try to contact anyone impacted by these changes, who has booked with us via our website and app, directly via email but customers should always check before they travel for the latest updates about their journey."
Meanwhile, London Northwestern Railway confirmed that they will be cutting some peak rush hour services on its mainline routes connecting London, Milton Keynes, Northampton and Birmingham, while buses will entirely replace trains on the Marston Vale route between Bletchley and Bedford.
London Northwestern Railway's Customer Experience director, Lawrence Bowman said, "No one wants to see trains being cancelled, particularly at short notice. But we are experiencing more of this, across all our services, as increasing numbers of staff are getting 'pinged' by the Test and Trace app. We are sorry that we have had to make the decision to alter some services. However, the changes will help us run a more reliable and consistent timetable for passengers across our network."
---