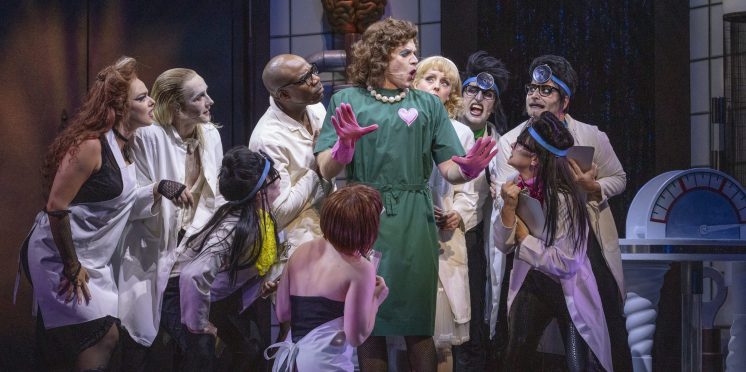 Stage Review – The Rocky Horror Show
It's been a long time coming, but live theatre is finally back – and Milton Keynes Theatre's opening night of The Rocky Horror Show couldn't have been a better way to celebrate.
It's already a show that has famously had audiences on their feet for 38 time-warping years but on opening night, it really felt like the cast were as excited to back in the theatre as the audience.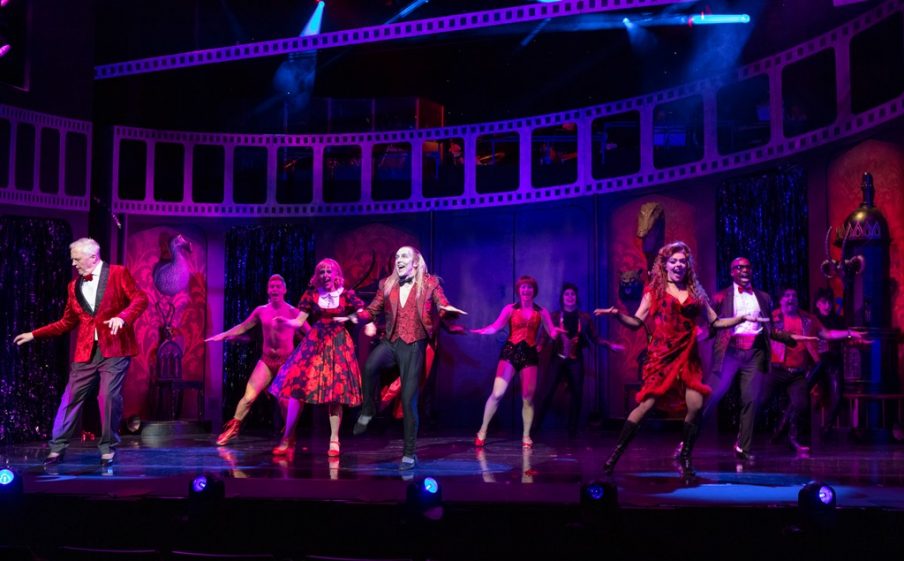 As a strange assortment of characters in fishnets, suspenders and gold briefs began to queue outside the theatre brandishing their covid passports, it was clear this was going to be a memorable night!
The mood in the auditorium was euphoric as the curtain lifted and the Usherette began to sing "Science Fiction Double Feature". The audience gave a superb performance, shouting out in all the right places as is the custom at Rocky Horror where audience participation is a big part of the show.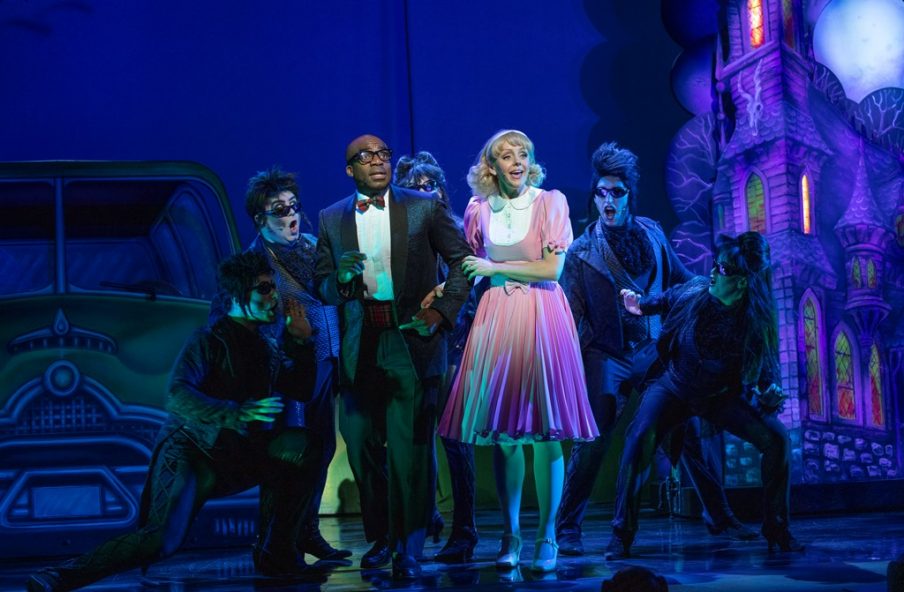 The Rocky Horror Show tells the story of Brad and his fiancée Janet, two squeaky clean college kids who meet Dr Frank'n'Furter by chance when their car breaks down outside his house whilst on their way to visit their favourite college professor. It's an adventure they'll never forget, with fun, frolics, frocks and frivolity, bursting with timeless songs and outrageous outfits.
This is a great production of Richard O'Brien's legendary rock 'n' roll musical with a starring role for Ore Oduba as Brad Majors, fresh from winning Strictly Come Dancing. He delivers a confident performance as the awkward fiance of Janet Weiss, played by Haley Flaherty.
Stealing the show was Philip Franks as the velvet jacketed narrator who came out with some brilliantly witty responses to the audience heckles, including some very cheeky topical references.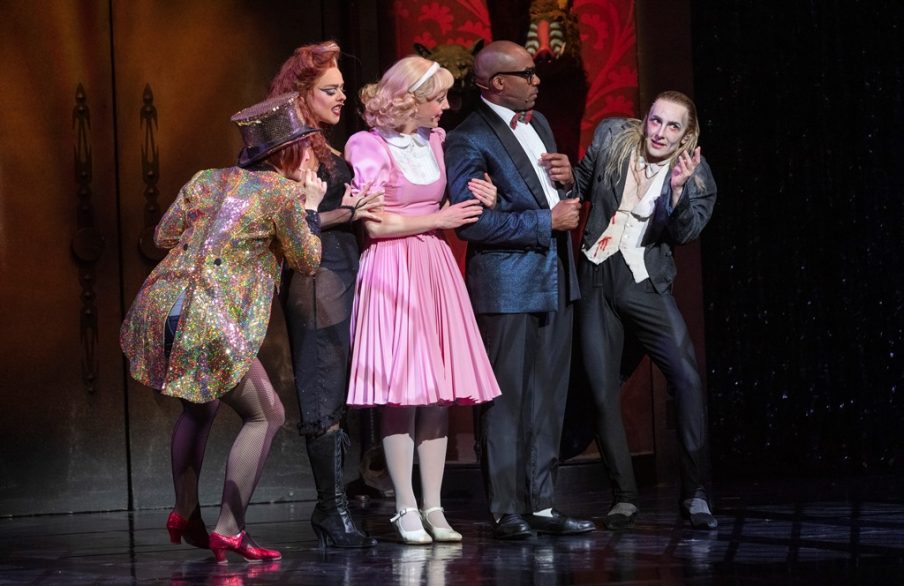 Ore Oduba is just the latest in a very long list of stars who have donned suspenders and heels from Jason Donovan to Jerry Springer, Russell Crowe and even Meatloaf.
This touring production, though, brings together some of the real veterans of the stage show including the legendary Kristian Lavercombe as Riff Raff, who has played the role more than 1,350 times in performances all over the world.
Stephen Webb returns to the role of Frank N Furter giving a strong performance alongside Lauren Ingram as Columbia, Suzie McAdam as the Usherette and Magenta, Danny Knott as Rocky and Joe Allen as Eddie & Dr Scott.
This is a great show to celebrate life starting to get back to 'normal' – the outside world will seem a long way away as you're singing along to "Sweet Transvestite", "Dammit Janet" and doing "The Time-Warp".
So start planning your outfit and get along to Milton Keynes Theatre this week.
---