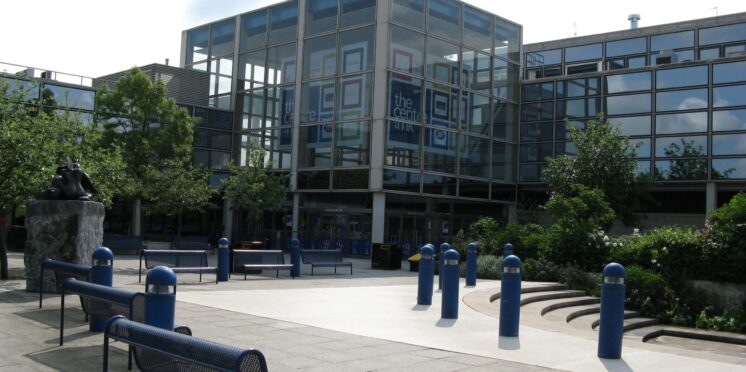 centre:mk sets target of 1000 gift donations for local children's charity
The centre:mk shopping centre has set a target of 1000 gift donations as part of its Giving Tree initiative for local charity KidsOut.
KidsOut, who are based locally in Leighton Buzzard, support over 70,000 disadvantaged children annually across the UK, most of whom have escaped serious domestic violence.
The Giving Tree scheme works by visitors collecting a decorative gift tag from the shopping centre's Guest Services area, with the tag featuring a child's first name, age, and ideal gift between £5 and £20. This can be purchased and then returned to Guest services.
Last year centre:mk's shoppers generously donated over 700 presents as part of the Giving Tree scheme.
The drop-off deadline for gifts is the 19th December and the charity ask all gifts are left unwrapped. The initiative, which is now in it's second year at centre:mk, ensures that children in refuges across the UK receive Christmas presents, without which they would mostly receive nothing.
Kevin Duffy, Director of centre:mk, said "Most of the children and mums have escaped serious domestic violence and arrive in a refuge, often with nothing but the clothes on their backs. Without KidsOut's support most of them would not receive a present at all this Christmas.
"Our guests gave so generously to the Giving Tree last year and we're quite confident that the 1000 gift target this year can be met before 19th December."
Last Christmas, KidsOut distributed 5,448 toy boxes as part of the Giving Tree initiative to children in refuge across the UK and a further 22,000 toys were provided to children that had fled domestic violence and found sanctuary in a safe house.
More information about the KidsOut charity can be found at www.kidsout.org.uk/who-we-are
---