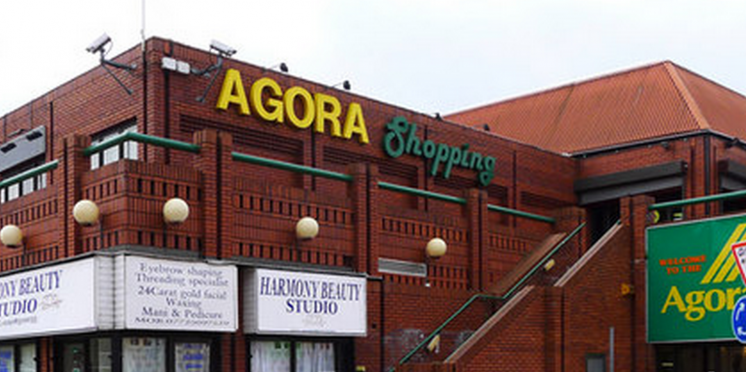 MK Council announce purchase of Wolverton Agora ahead of demolition
Milton Keynes Council has purchased the Wolverton Agora Centre ahead of plans to demolish it as part of a greater regeneration project.
A formal announcement was made last week that the Council had finished formal completion of the site from a previous private sector owner.
This transaction brings to an end over two decades of previous attempts, and ownership of the land, along with the return of a long-lease car park, means demolition of the town centre building can now proceed.
Planning approval to demolish The Agora Centre as part of the Love Wolverton regeneration scheme was reached in August 2021.
Demolition should be complete by Summer 2022, making way for the a scheme from developers TOWN, consisting of new homes, shops, streets, and community facilities.
The Council and TOWN are looking to deliver 86 new homes, with 31% being affordable housing, 8 new shops for local businesses, car-free 'little streets', a pocket park for residents and visitors to use, a sustainable mobility hub, which includes an electric car club and bike hire facility and an energy microgrid that generates two-thirds of the annual energy needs of the development on-site.
Also proposed as other improvements to the Town Centre are a new town centre car park at St George's Way to replace the former Agora car park, alongside public realm improvements and a public toilet.
Rob Middleton is the Labour Councillor for Wolverton Ward and the Cabinet Member for Resources, and has been campaigning for the regeneration for over eight years. He said, "This is a brilliant milestone in the regeneration of Wolverton. I have spent years consulting with residents and local businesses to find the best approach for the Town Centre's regeneration, and I am pleased that we are finally making significant progress.
"Now that the Council owns the Agora, we can hand the keys to the developers and start work on the multi-million-pound development that will breathe new life into Wolverton, while also providing green homes and exciting spaces for independent businesses."
---