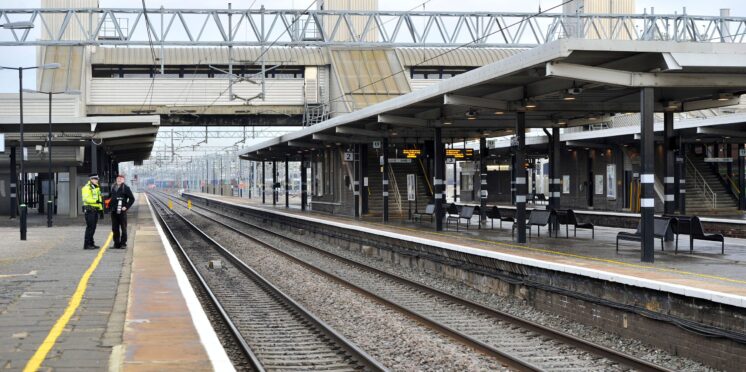 Network Rail complete work on West Coast Main Line between MK and Rugby
Network Rail have confirmed they have completed upgrade work on the West Coast Main Line between Milton Keynes and Rugby.
The railway reopened today (Thursday 13 January) after a £2m investment, which was undertaken to make future journeys through Northamptonshire more reliable for passengers and freight.
During a nine-day closure of the West Coast main line, four kilometres of railway was worked on, with work involving drainage channels being installed and railway stone – called ballast – being cleaned, to stop heavy rain from flooding the economically important railway link.
A huge ballast cleaning train was used to clear debris from the stone beneath the railway.
Cleaning the stones allows rainwater to drain away faster and makes the track more stable.
During the stoppage, all trains on the busy route that connects London with Birmingham, Manchester, Liverpool, Glasgow and numerous communities en route were subject to diversions over the "Northampton Loop", which sees services run through Northampton rather than on a fast line that avoids the town.
Today Network Rail has thanked passengers for their patience during the essential investment.
James Dean, route director for Network Rail's West Coast South route, said, "We know this work has meant longer journeys for some passengers, so I'd like to thank everyone impacted for bearing with us while we carried out this important work.
"We worked closely with train operators to keep people on the move and now this work is done this vital section of the West Coast main line is better protected from adverse weather for passengers and freight services."
Lawrence Bowman, customer experience director for London Northwestern Railway, said, "I would like to thank our passengers for their patience while Network Rail carried out these important upgrades to the railway.
"We know weather-related delays are frustrating for passengers, which makes this work to prevent future disruption caused by flooding very welcome."
Gus Dunster, executive director of operations and safety at Avanti West Coast, said, "We would like to thank customers for their patience while Network Rail carried out vital works between Rugby and Milton Keynes. These improvements will help to better protect the railway from floods, helping to make journeys more reliable for our customers on the West Coast main line."
---