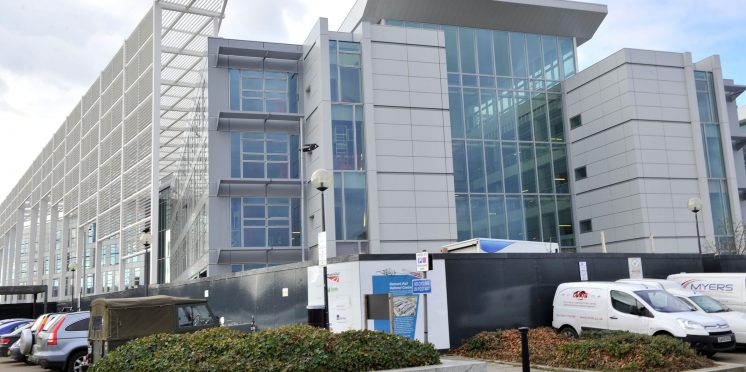 Milton Keynes formally bids to host Great British Railways HQ
Milton Keynes Council have announced a bid for MK to become the headquarters of the new national public body responsible for running Britain's railways.
The bid is part of a process put forward by the UK national Government to put the nation's railways under single, accountable national leadership for the first time in 25 years.
The resulting body, Great British Railways (GBR) will become the face of rail transport from 2023, and they will be seeking to commission its national headquarters in a location with a rich railway heritage and strong links to the network. The body will be searching outside London to ensure skilled jobs, investment and economic benefits are focused beyond the capital.
A competition to find the home of the new headquarters is expected to be launched imminently.
Milton Keynes is currently home to the Quadrant:MK office complex, which is Network Rail's £107m national centre adjacent to Milton Keynes Central rail station, and which employs around 5,000 people. GBR will take over infrastructure management from Network Rail in 2023.
The city is also home to headquarters of the EastWestRail project, which is seeking to rebuild a railway line from Oxford to Cambridge that passes through Bletchley and which closed as a full through line in the 1960s. The project is currently working in Bletchley.
As well as this, railway engineering firm EFKB and vehicle engineering company Gemini Rail Group are also based in MK.
Milton Keynes location places it roughly equidistant of London and Birmingham on the railway line, with the northern town of Wolverton historically declared as a railway town and home to the Wolverton Works train maintenance operation, which is still in use.
The council statement is also billing itself for this as, "Milton Keynes' enviable location, large skilled labour pool, young population (46% of local people are aged under 35), available land, and deep bench of supporting knowledge industries make it an exciting prospect for large organisations looking to move and expand."
This cites the area close to Network Rail's Quadrant:MK building in the city centre. Nearby, bank Santander holds a major office and is now currently developing a £150m state of the art campus as its UK technology hub, expected to be home to 5,000 employees when it opens in 2022. Santander has also invested in MK:U, the first bricks and mortar university for Milton Keynes due to open in 2023.
Council Leader Cllr Pete Marland said, "Milton Keynes is an obvious contender to be the home of Britain's railways. As well as our rich railway heritage, we have so much to offer a modern organisation – as evidenced by the sheer number of successful firms who have made their home here, and who continue to invest in their future here. We hope to welcome Great British Railway as they explore their options, to show them the talent and skills they can access in Milton Keynes as well as our brilliant urban and green spaces."
---