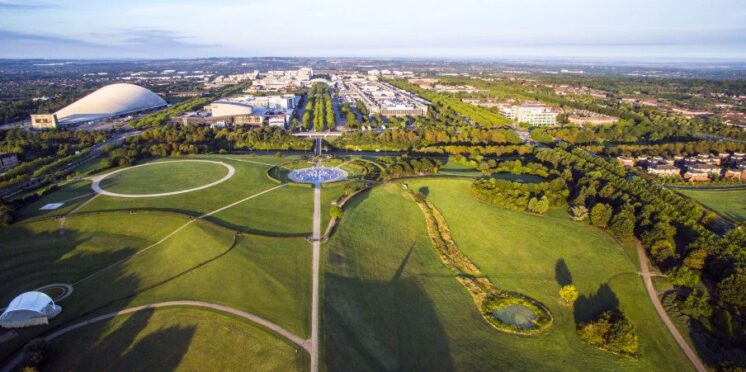 Parks Trust in MK to hold Beacon Lighting celebration for Platinum Jubilee
The Parks Trust in Milton Keynes will be hosting a lighting ceremony of the Campbell Park Pyramid for the Queen's upcoming Platinum Jubilee.
The Jubilee Beacon Lighting Ceremony is part of the Platinum Jubilee celebrations, which are taking place next month to commemorate 70 years since Queen Elizabeth II took the throne and to mark her service to the United Kingdom.
At exactly 9:45pm on Thursday June 2nd, the Light Pyramid in Campbell Park will be lit by Parks Trust as part of the commemorations. The lightning ceremony will be conducted in parallel with similar beacon-lighting ceremonies across the world in honour of the British monarch.
People who join the Parks Trust at the venue before the lighting of the beacon at The Milton Keynes Rose will be treated to a live music performance from Milton Keynes Brass, who will be performing from 9pm, as well as a speech from Vice Lord-Lieutenant Alexander Boswell. Hot drinks and ice-creams will also be available for purchase throughout the event.
Any patrons attending are advised that there will be no public parking available at the event, but that parking will be available nearby at or around the Centre:MK shopping centre, and from there you can walk over the bridge to the event.
---