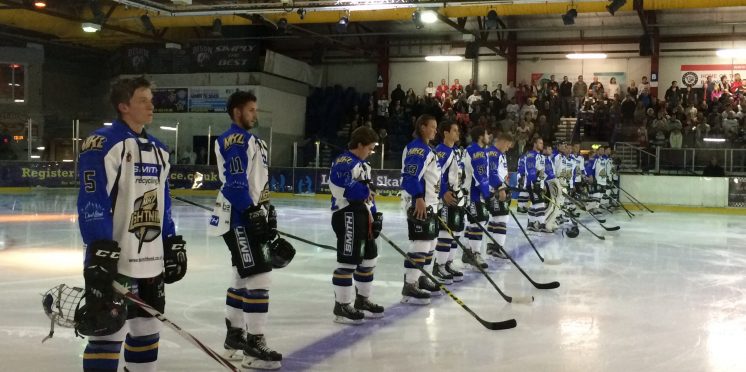 MK Lightning announce Tim Wallace as team's new Player-Head Coach
Milton Keynes Lightning have announced Tim Wallace as the ice hockey's team's new Player-Head Coach.
The 37-year-old will replace Lewis Clifford, who left the role at the end of the 2021/22 season as part of a squad restructure.
Wallace previously played for MK Lightning during the 2018/19 season. He had a single season stint, before joining the Nottingham Panthers for 3 years. The American player previously made NHL appearances for Pittsburgh Penguins, New York Islanders, Tampa Bay Lightning and Carolina Hurricanes.
Tim told the club's website of his delight to get the confirmed. He said, "Milton Keynes has always been a special place for my family and I. It's a well run organisation with a plan for the future that I am excited to be a part of. The potential in Milton Keynes both on and off the ice is what excites me the most.
"We have already signed some key players and have more in discussions. I am excited to help develop the talent we have in that locker room. We also have plans for the youth hockey community with announcements coming soon.
"Playing this year with a great group of guys and in front of those amazing fans made it an easy choice and ignited the fire I still have for this game. I look forward to a full year back on the ice doing what I love."
Former MK Lightning player Clifford left his role as Head Coach and General Manager after a 3 year spell, with his departure confirmed a few days before the move to appoint Wallace.
He said, "It's tough to find the words to express my feelings on leaving the club after an association that has lasted over 10 years as an Assistant and more recently Head Coach.
"A job that I always wanted to have a crack at and I leave with no regrets, I did my very best every single time I came to the rink and when you do that you can't look back with anything other than pride.
"I would like to thank everyone involved in the last 2 seasons over 3 years but mostly the players, the equipment and medical staff and my Assistant Coach Ross Bowers.
"I'm sorry we weren't able to bring a trophy home for you guys, the best fans in the league, there's one on the horizon, of that I'm sure, and I wish all the returning players and the new coaches the very best of luck next season."
Clifford's last game came in the form of a defeat in the NIHL Championship play-off final, as they were beaten 4-1 by Sheffield Steeldogs in the final at the Coventry Skydome on May 1st.
---