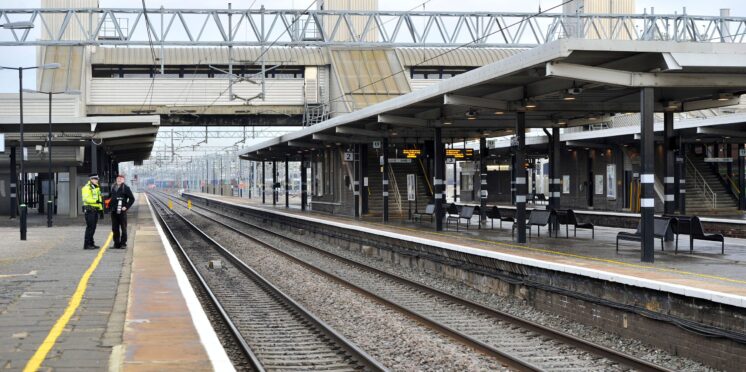 Train services between Milton Keynes and London suspended following fire
Train services on the West Coast Main Line south of Milton Keynes have been suspended after a lineside fire.
The lineside fire was reported in Harrow in North West London, when an overhead power cable for trains came down. The combination also saw a tree fall onto the tracks, adding a further blockage.
Avanti West Coast have now cancelled all trains for the rest of today (19/07), while London North Western Railways have now suspended services at all stations between London and Northampton.
Both operators had previously warned against travelling on their networks today. Passengers with tickets dated Monday 18 or Tuesday 19 July that cannot travel are entitled to a full refund via their point of purchase, or will have their tickets valid for journeys on Wednesday 20 or Thursday 21 July.
James Dean, Network Rail's West Coast South route director, said, "As predicted the extreme temperatures have impacted the overhead cables on the West Coast main line and all trains have had to be stopped at Harrow in North London.
"Please follow our 'do not travel' message today as journeys are being severely impacted. Once the emergency services give us the go ahead we will work as fast as we can to restore the railway lines. We're sorry to people impacted and we're working as fast as we can to get things back up and running."
Services elsewhere on the network had already been affected, with the area around Birmingham New Street station affected by an overhead power line fault that has caused major disruption to services.
Major lines out of London have been severely affected. Network Rail had already made the decision to cancel all trains south of Leeds and York on the East Coast Main Line to London King's Cross running today (19/07), while at lunchtime, all train services on the Midland Main Line via Bedford and Luton were suspended south of Leicester.
The travel chaos comes on a day of record breaking heat in the United Kingdom, with the hottest ever temperature provisionally recorded as 40.2 degrees Celsius at Heathrow Airport in West London. This beats a previous record set in Cambridge in 2019.
Metal railway tracks tend to record higher temperatures, with Network Rail confirming overnight that a section of track in Suffolk recorded a temperature of 62 degrees C. This can lead to a hazard that sees tracks expand, buckle and break.
Services had previously been operating to reduced speeds to limit track pressure.
---