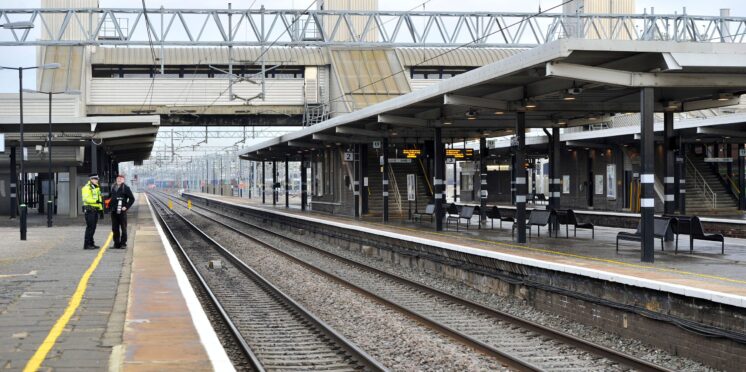 Rail services via Milton Keynes to be affected by further strike action
Rail services via Milton Keynes will be affected by further strike action in the next few weeks after staff at multiple unions voted for strike action.
Drivers represented by the Aslef union at eight UK railway operators voted to strike over pay earlier this month.
One of those affected is West Midlands Trains, whose subsidiary operation London North Western runs services between London and the West Midlands on the West Coast Main Line via Milton Keynes and Northampton, as well as services on the connecting Bletchley-Bedford route.
Aslef have announced that drivers at these operators will strike on July 30th, with around 5-6,000 drivers estimated to be taking part in the action.
Services operated by Chiltern, Great Western Railway, London North Eastern Railway, London Overground, Greater Anglia, Southeastern and Hull Trains are also affected by strike action in July.
London North Western have announced that on Saturday July 30th, none of their train services will be operating at all.
In a brief statement, they said, "Due to industrial action by the Associated Society of Locomotive Engineers and Firemen (ASLEF), London Northwestern Railway services will not operate."
In announcing the strike, Aslef General Secretary Mick Whelan said he didn't want to strike but felt they had no choice.
He said, "We don't want to inconvenience passengers – not least because our friends and families use public transport, too, and we believe in building trust in the railways in Britain – and we don't want to lose money by going on strike.
"But we've been forced into this position by the train companies, driven by the Tory government. The drivers at the companies where we are striking have had a real terms pay cut over the last three years – since April 2019.
"These companies are offering us nothing, saying their hands have been tied by the government. That means, in real terms, with inflation running ahead at 9%, 10%, and even 11% this year, according to which index you use, that they are being told to take a real terms pay cut. And that is not acceptable.
"Strike action is, now, the only option available but we are always open to talks if the train companies, or the government, want to talk to us and make a fair and sensible offer."
In a statement, the government's Transport Secretary Grant Shapps voiced his disappointment at the announcement.
He said, "It's incredibly disappointing that, just three days after their ballots closed, Aslef bosses have already opted for destructive strike action, instead of engaging in constructive talks.
"Our railway is in desperate need of modernisation to make it work better for passengers and be financially sustainable for the long term. I urge union bosses to reconsider this divisive action and instead work with their employers, not against them, to agree a new way forward."
The strike action comes shortly after a prior strike by members of the RMT Union, who went on three days of strike action last month. The RMT have announced further strike action on July 27th, which will run in a similar pattern to the 3 days of strike action the union took in June.
Limited services will be in operation on July 27th, with London North Western confirming that they will be stripping service levels down to a reduced level and no services in operation after 6pm. The operator also confirmed there will be some residual delays to early morning services on July 28th as things reset following the strike day.
Avanti West Coast have yet to confirm their service levels for July 27th.
Further RMT strike action is also scheduled for August, with strikes to take place on August 18th and 20th.
In a separate ballot, staff at the TSSA union working for Network Rail have also voted for strikes and action short of strikes. Staff at this union working for West Midlands Trains previously voted for strikes last week.
Members of TSSA staff for Avanti West Coast, which also serves Milton Keynes, also announced their intent to strike on July 27th, coinciding with the RMT action.
Ballots at Avanti for its Aslef representatives are still open and will close on July 27th.
---